Customers Also Viewed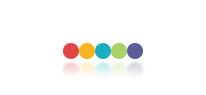 Description
| | | | |
| --- | --- | --- | --- |
| Source | VOCALOID Cosplay | Character | Hatsune Miku |
| Components | Socks, Headgear, Tie, Arm Cover, Skirt, Shirt | Anime&Manga Type | Musical |
| Type | Sets | Height(bare feet)(inch) | Female Plus XXXL:72¾, Female Plus XXL:70¾, Female Plus XL:69, Female Plus L:67, Female Plus M:65, Male 3XL :74¼-75½, Female Plus S:63, Male XXL:72¼-73½, Male Plus XXXL:76¾, Female Plus XS:61¼, Male XL:70¼-71¾, Male Plus XXL:74¾, Kid L :51¼-59¼, Male Plus XL:72¾, Kid S :43¼-51¼, Male L:68¼-69¾, Male Plus L:70¾, Female 3XL :72¼-73½, Male M :66¼-67¾, Male Plus M:69, Female XXL:70¼-71¾, Male S:64¼-65¾, Male Plus S:67, Female XL:68¼-69¾, Male XS:62¼-63¾, Female L:66¼-67¾, Male XXS :60¼-61¾, Male Plus XS:65, Female M:64¼-65¾, Female S:62¼-63¾, Female XS:60¼-61¾, Female XXS:58¼-59¾ |
| Bust(inch) | Female M:33½-34¼, Female S:32¼-33¼, Male 3XL :41¼-42¼, Female XS:31¼-32, Male XXL:40¼-41, Female XXS:30-30¾, Male XL:39-39¾, Male Plus XXXL:50½-53¼, Male L:37¾-38½, Male Plus XXL:48¼-50, Male M :36½-37½, Male Plus XL:45-47¾, Male S:35½-36¼, Male Plus L:42¼-44½, Male XS:34¼-35¼, Male Plus M:39-39¾, Male XXS :33¼-33¾, Male Plus S:36¼-38¼, Male Plus XS:33¾-35¼, Female Plus XXXL:46¼-46¾, Female Plus XXL:44½-45¾, Female Plus XL:42¼-44¼, Female Plus L:38¼-40½, Female Plus M:35¾-37¼, Female Plus S:33¾-35¼, Female Plus XS:32-33¼, Kid L :25½-29½, Kid S :21¾-25¼, Female 3XL :38¼-39, Female XXL:37¼-37¾, Female XL:35¾-36½, Female L:34¾-35½ | Waist(inch) | Male XXS :28¼-29¼, Male Plus M:32-33¾, Male Plus S:30-31¼, Female Plus XXXL:39-44¼, Male Plus XS:28-29¼, Female Plus XXL:37¼-38½, Female Plus XL:34¾-36½, Female Plus L:31½-33¼, Female Plus M:28-29¼, Female Plus S:26-27¼, Female Plus XS:23¼-25¼, Kid L :22½-27½, Kid S :19¾-22¼, Female 3XL :30¾-31½, Female XXL:29½-30¼, Female XL:28¼-29¼, Female L:27¼-28, Female M:26-26¾, Female S:24¾-25½, Female XS:23½-24½, Female XXS:22½-23¼, Male 3XL :36½-37½, Male XXL:35½-36¼, Male XL:34¼-35¼, Male L:33¼-33¾, Male Plus XXXL:44¼-46¼, Male M :32-32¾, Male Plus XXL:41-43, Male S:30¾-31½, Male Plus XL:38¼-39, Male XS:29½-30¼, Male Plus L:35¼-37¼ |
| Hip(inch) | Female XS:34¼-35¼, Female XXS:33¼-33¾, Female Plus XXXL:48¾-52, Male 3XL :41¾-42½, Female Plus XXL:46¾-48½, Male XXL:40½-41¼, Female Plus XL:44¼-46½, Male XL:39¼-40¼, Female Plus L:41-43, Male L:38¼-39, Female Plus M:38¼-39, Male M :37¼-37¾, Male Plus XXXL:50½-54, Female Plus S:35¾-37¼, Male S:35¾-36½, Male Plus XXL:48¾-50¾, Female Plus XS:33¾-35¼, Male XS:34¾-35½, Male Plus XL:45¾-47¾, Kid L :28¾-32¾, Male XXS :33½-34¼, Male Plus L:43-48¾, Kid S :23½-28¼, Male Plus M:39¾-41¾, Female 3XL :41¼-42¼, Male Plus S:37¼-39, Female XXL:40¼-41, Male Plus XS:34¾-37¼, Female XL:39-39¾, Female L:37¾-38½, Female M:36½-37½, Female S:35½-36¼ | Weight | 0.53kg |
Customer Reviews
Does this costume come exactly as pictured becase the last cosplay i ordered from you looked nothing like the supplied photo and i was very dissapointed

Reply:
Dear Beccy,
the picture that in the website is just provide to for referece. sorry if this cause you any inconvenience for you.

I have never ordered from here so please advise if you have any info...cheers

Reply:
Dear Liane666,
would you please tell me what information you want to know before the order ?

Reply:
Dear GabijaP2009,
they Are clipt on
Product Q&A
I cant find the shoes that are in the pictures anywhere.

I know that the wig in the supplied pictures is sold sepereately but i cant find the shoes and i would love to have the complete cosplay.

17/8/2014 By Shauna

We only have a similar style http://www.milanoo.com/product/concise-white-satin-bridal-pumps-p247698.html
Will it be here on time?

I ordered your sakura vocaloid cosplay on May 3. I'm going to be (hopefully) using this cosplay in an anime convention on may 25. Will it be here on time??

4/5/2013 By Maddy

1. Please notice that we have processingmanufacturing time besides shipping time, it's the time the factory needs to manufacture the hand made items after the payment or the time to deliver the items from the warehouse to the port. 2. Please check the processing and shipping time for this item right below the item picture on the size selection page. 3. You may check the shipping fee and time by adding it into your shopping cart and click the button est. shipping time and cost, then you may choose the shipping method and see the price there. Thank you.
product information

If i measured myself and the oufit came out 1 or 2 inches small is there a way to get is custom made?

9/8/2012 By pinkypaws3

We're so sorry for that custom made is not available for the item temporary ,Thanks so much for your kind attention
Customers Who View This Item Also Bought