Customers Also Viewed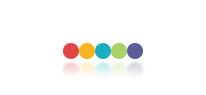 Description
| | | | |
| --- | --- | --- | --- |
| Source | VOCALOID Cosplay | Character | Megurine Ruki |
| Components | Socks, Sash, Overcoat, Long Skirt, Arm Cover, Accessory | Fabric | Lining |
| Anime&Manga Type | Musical | Type | Sets |
| Character Type | Game, Japanese Anime | Height(bare feet)(inch) | Female Plus XXXL:72¾, Male XS:62¼-63¾, Kid L :51¼-59¼, Male Plus XXXL:76¾, Male XXS :60¼-61¾, Kid S :43¼-51¼, Female Plus XXL:70¾, Female Plus XL:69, Male 3XL :74¼-75½, Male Plus XXL:74¾, Female 3XL :72¼-73½, Male XXL:72¼-73½, Male Plus XL:72¾, Female XXL:70¼-71¾, Female Plus L:67, Female L:66¼-67¾, Male XL:70¼-71¾, Female Plus M:65, Male Plus L:70¾, Female Plus S:63, Male Plus M:69, Female M:64¼-65¾, Male L:68¼-69¾, Female Plus XS:61¼, Female S:62¼-63¾, Male M :66¼-67¾, Male Plus S:67, Male S:64¼-65¾, Female XS:60¼-61¾, Female XL:68¼-69¾, Male Plus XS:65, Female XXS:58¼-59¾ |
| Bust(inch) | Kid L :25½-29½, Female XXS:30-30¾, Kid S :21¾-25¼, Female Plus XXL:44½-45¾, Male XXS :33¼-33¾, Male Plus XXXL:50½-53¼, Female 3XL :38¼-39, Male Plus XXL:48¼-50, Female Plus XL:42¼-44¼, Male 3XL :41¼-42¼, Female XXL:37¼-37¾, Male XXL:40¼-41, Female Plus L:38¼-40½, Male Plus XL:45-47¾, Female L:34¾-35½, Male XL:39-39¾, Female Plus M:35¾-37¼, Male Plus L:42¼-44½, Male Plus M:39-39¾, Female M:33½-34¼, Male L:37¾-38½, Female Plus S:33¾-35¼, Female S:32¼-33¼, Male M :36½-37½, Female Plus XS:32-33¼, Male Plus S:36¼-38¼, Female XS:31¼-32, Male S:35½-36¼, Female XL:35¾-36½, Male Plus XS:33¾-35¼, Male XS:34¼-35¼, Female Plus XXXL:46¼-46¾ | Waist(inch) | Male XS:29½-30¼, Female Plus XXXL:39-44¼, Female XXS:22½-23¼, Female Plus XXL:37¼-38½, Male Plus XXXL:44¼-46¼, Male XXS :28¼-29¼, Kid S :19¾-22¼, Female Plus XL:34¾-36½, Male 3XL :36½-37½, Female 3XL :30¾-31½, Male Plus XXL:41-43, Female XXL:29½-30¼, Female Plus L:31½-33¼, Male Plus XL:38¼-39, Male XXL:35½-36¼, Female Plus M:28-29¼, Male Plus L:35¼-37¼, Female L:27¼-28, Male XL:34¼-35¼, Female Plus S:26-27¼, Male L:33¼-33¾, Female M:26-26¾, Male Plus M:32-33¾, Male Plus S:30-31¼, Female S:24¾-25½, Male M :32-32¾, Female Plus XS:23¼-25¼, Female XS:23½-24½, Male Plus XS:28-29¼, Female XL:28¼-29¼, Male S:30¾-31½, Kid L :22½-27½ |
| Hip(inch) | Female XXS:33¼-33¾, Kid L :28¾-32¾, Male XS:34¾-35½, Female Plus XXXL:48¾-52, Male XXS :33½-34¼, Kid S :23½-28¼, Female Plus XXL:46¾-48½, Male Plus XXXL:50½-54, Female 3XL :41¼-42¼, Male 3XL :41¾-42½, Male Plus XXL:48¾-50¾, Female Plus XL:44¼-46½, Female Plus L:41-43, Male Plus XL:45¾-47¾, Female XXL:40¼-41, Male XXL:40½-41¼, Male XL:39¼-40¼, Male Plus L:43-48¾, Female Plus M:38¼-39, Female L:37¾-38½, Male L:38¼-39, Male Plus M:39¾-41¾, Female Plus S:35¾-37¼, Female M:36½-37½, Female Plus XS:33¾-35¼, Male M :37¼-37¾, Male Plus S:37¼-39, Female S:35½-36¼, Male Plus XS:34¾-37¼, Female XL:39-39¾, Female XS:34¼-35¼, Male S:35¾-36½ | Weight | 1.00kg |
Make you the same as Megurine Luka in this Vocaloid cosplay costume for cosplay show.
Customer Reviews
Deat Milanoo, Got my costume about a week ago. Absolutely fantastic! It came really fast. But I\'m having the problem that most customers have with the chest piece is stick might have been caused by cheap paint and I had to rip it off the packaging. Also I\'m considering buying a different chest piece form somewhere else or make it myself. Other wise it\'s a great cosplay outfit. It\'s very close to the original and the lining in the skirt is the same color. Thank you milanoo, Nat

I bought this for my teenage daughter. She is 5\'6\" and 155 lbs. We bought the XXL and it is a good fit. The fabric says 65% cotton, 35% polyester- I can\'t tell if that is correct, but I like it. It feels like a matte satin, so it has a shine and feels nice, and it is lined, so it is thick enough to be an actual garment. The gold trim is like a gold lame\' fabric and there is some gold screen printing on the skirt slit which looks good. The belt works fine and looks better than anything I could make. The socks are just okay. They are sheer black with the stretchy gold on top. I wish they were longer and made of opaque material. I tried making my own, but that gold on top is the hard part. The \"necklace\" is very sticky. It doesn\'t seem to want to dry. It should be kept separate from other things because it will stick and have paint transfer.

Have just worn this outfit - was happy considering this is the first cosplay outfit I\'ve bought online. The socks are.. interesting - I received two that were of different lengths, but I just stretched them out to achieve the length I wanted. The decorative loop around the neck comes separately with a safety pin to put it on - it was evident that it had been painted or sprayed with paint and then put into the bag straight away, so it was still sticky and some of the paint came off on the bag, but otherwise good. The fabric feels really nice and it is quite comfortable to wear. I got mine custom made and it was pretty spot on :D
Product Q&A
Will this be in stock soon???

Will this be in stock soon?? It really shouldn't take very long to tailor these cosplay costumes! I need this by halloween because I am doing a cosplay of Luka with some friends. Please get it done soon!

30/8/2012 By Ringo Takashi

hope you can understand that ,we are in China ,that will get more days to get the costume ,but i think that will be worht it .becasue of our good quality,
Is there any sort of return policy on this? Sorry if I skipped over it.

Is there any sort of return policy on this? Sorry if I skipped over it.

16/12/2011 By Salanda

please go to the link below for the return and exchange policy, the link is http://www.milanoo.com/help/Return-Exchange-module-index-id-48.html .
Does this outfit come with everything in the picture?

Does this outfit come with everything in the picture i had some trouble finding the item list.

7/11/2011 By jasmyne.boller

This item code is #05270022232,it include Jacket + Half Length Skirt + Belt + Shoulder Piece + Sleeves.
Customers Who View This Item Also Bought