Customers Also Viewed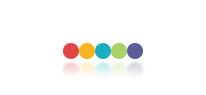 Description
| | | | |
| --- | --- | --- | --- |
| Source | VOCALOID Cosplay | Character | Kagamine Rin / Len |
| Components | Top, Tie, Shorts, Shoes Cover, Sash, Arm Cover, Accessory | Anime&Manga Type | Amorous, Musical |
| Type | Sets | Character Type | Game, Japanese Anime |
| Height(bare feet)(inch) | Male Plus L:70¾, Female Plus S:63, Male Plus M:69, Female M:64¼-65¾, Male L:68¼-69¾, Female S:62¼-63¾, Male M :66¼-67¾, Female Plus XS:61¼, Male Plus S:67, Male S:64¼-65¾, Female XS:60¼-61¾, Female XL:68¼-69¾, Male Plus XS:65, Female XXS:58¼-59¾, Female Plus XXXL:72¾, Male XS:62¼-63¾, Kid L :51¼-59¼, Male Plus XXXL:76¾, Male XXS :60¼-61¾, Kid S :43¼-51¼, Female Plus XXL:70¾, Female Plus XL:69, Male 3XL :74¼-75½, Male Plus XXL:74¾, Female 3XL :72¼-73½, Male XXL:72¼-73½, Male Plus XL:72¾, Female XXL:70¼-71¾, Female Plus L:67, Female L:66¼-67¾, Male XL:70¼-71¾, Female Plus M:65 | Bust(inch) | Female M:33½-34¼, Male Plus M:39-39¾, Male L:37¾-38½, Female Plus S:33¾-35¼, Female S:32¼-33¼, Male M :36½-37½, Female Plus XS:32-33¼, Male Plus S:36¼-38¼, Female XS:31¼-32, Male S:35½-36¼, Female XL:35¾-36½, Male Plus XS:33¾-35¼, Male XS:34¼-35¼, Female Plus XXXL:46¼-46¾, Kid L :25½-29½, Female XXS:30-30¾, Kid S :21¾-25¼, Female Plus XXL:44½-45¾, Male XXS :33¼-33¾, Male Plus XXXL:50½-53¼, Male Plus XXL:48¼-50, Female 3XL :38¼-39, Female Plus XL:42¼-44¼, Male 3XL :41¼-42¼, Female XXL:37¼-37¾, Female Plus L:38¼-40½, Male XXL:40¼-41, Male Plus XL:45-47¾, Male Plus L:42¼-44½, Female L:34¾-35½, Male XL:39-39¾, Female Plus M:35¾-37¼ |
| Waist(inch) | Male XL:34¼-35¼, Female Plus S:26-27¼, Female M:26-26¾, Male L:33¼-33¾, Male Plus M:32-33¾, Male Plus S:30-31¼, Female S:24¾-25½, Male M :32-32¾, Female Plus XS:23¼-25¼, Female XS:23½-24½, Male Plus XS:28-29¼, Female XL:28¼-29¼, Male S:30¾-31½, Kid L :22½-27½, Male XS:29½-30¼, Female Plus XXXL:39-44¼, Female XXS:22½-23¼, Female Plus XXL:37¼-38½, Male Plus XXXL:44¼-46¼, Male XXS :28¼-29¼, Kid S :19¾-22¼, Female Plus XL:34¾-36½, Male 3XL :36½-37½, Female 3XL :30¾-31½, Male Plus XXL:41-43, Female Plus L:31½-33¼, Male Plus XL:38¼-39, Female XXL:29½-30¼, Male XXL:35½-36¼, Male Plus L:35¼-37¼, Female Plus M:28-29¼, Female L:27¼-28 | Hip(inch) | Female L:37¾-38½, Female Plus M:38¼-39, Male L:38¼-39, Male Plus M:39¾-41¾, Female M:36½-37½, Female Plus S:35¾-37¼, Male M :37¼-37¾, Female Plus XS:33¾-35¼, Male Plus S:37¼-39, Female S:35½-36¼, Female XL:39-39¾, Male Plus XS:34¾-37¼, Female XS:34¼-35¼, Male S:35¾-36½, Female XXS:33¼-33¾, Kid L :28¾-32¾, Male XS:34¾-35½, Female Plus XXXL:48¾-52, Male XXS :33½-34¼, Kid S :23½-28¼, Female Plus XXL:46¾-48½, Male Plus XXXL:50½-54, Male 3XL :41¾-42½, Male Plus XXL:48¾-50¾, Female 3XL :41¼-42¼, Female Plus XL:44¼-46½, Female Plus L:41-43, Male Plus XL:45¾-47¾, Female XXL:40¼-41, Male XXL:40½-41¼, Male Plus L:43-48¾, Male XL:39¼-40¼ |
| Weight | 0.58kg | | |
This costume can be used for a unforgettable evening on school parties, if you're feeling especially fun and flirty. Usually the boys' costumes give ethereal appearance and you will feel stunning and gorgeous when wearing this costume. The actor Lin is a boy but as lovely as a girl who is the republication of Rin.
Customer Reviews
Received my costume yesterday. Good material and fine in detail. You will love it, well worth the dollars!

i feel that i was the real character walking out from the comic books when dressed up

Hello People, After reading the reviews i am not sure I will be purchasing this particular costume. i was going to order it for my son who is a very large fan of Len. some say the material is good while other say it is poor quality. so, who do you believe???
Product Q&A
"After reviewing the male sizes a second time, I'm rather nervous."

Hi, it's me again (en_mi_131014134044_467) What I really meant to say is that I only need the trousers in male XL. I need the rest of the costume in male L size. Is that okay?

25/10/2013 By TridentYuna

The staff in charge of your case will contact you by email very soon.
Hi, The costume looks good but there's just one issue, you sent the wrong size. I'll be wrapping it back up and sending it back. Is there anything I need to include in the package so you know what size to send? I'll need a large.

9/11/2011 By Courtney

Please kindly offer us your order number so that the post-sale team can help you with the return procedure. Thank you.
Uhm the trousers dont fit me . can i send it back and get it for a new size? or do i have to buy it again?

Uhm the trousers dont fit me . can i send it back and get it for a new size? or do i have to buy it again?

17/8/2011 By Nya-San

Please feel free to tell us your shopping experience. At this point, if you are not satisfied with the item, please contact our customer service by replying this email. Our customer representatives will help you with your orders and give you a reasonable solution based on the case.
Customers Who View This Item Also Bought