Customers Also Viewed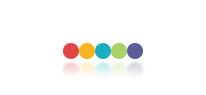 Description
| | | | |
| --- | --- | --- | --- |
| Source | VOCALOID Cosplay | Character | Hatsune Miku |
| Components | Outfit, Hat | Anime&Manga Type | Musical |
| Height(bare feet)(inch) | Female Plus XL:69, Female Plus L:67, Female Plus M:65, Female Plus S:63, Male 3XL :74¼-75½, Female Plus XS:61¼, Male XXL:72¼-73½, Male Plus XXXL:76¾, Kid L :51¼-59¼, Male XL:70¼-71¾, Male Plus XXL:74¾, Kid S :43¼-51¼, Male L:68¼-69¾, Male Plus XL:72¾, Female 3XL :72¼-73½, Male M :66¼-67¾, Male Plus L:70¾, Female XXL:70¼-71¾, Male S:64¼-65¾, Male Plus M:69, Female XL:68¼-69¾, Male XS:62¼-63¾, Male Plus S:67, Female L:66¼-67¾, Male XXS :60¼-61¾, Male Plus XS:65, Female M:64¼-65¾, Female S:62¼-63¾, Female XS:60¼-61¾, Female XXS:58¼-59¾, Female Plus XXXL:72¾, Female Plus XXL:70¾ | Bust(inch) | Male S:35½-36¼, Male Plus L:42¼-44½, Male XS:34¼-35¼, Male Plus M:39-39¾, Male XXS :33¼-33¾, Male Plus S:36¼-38¼, Male Plus XS:33¾-35¼, Female Plus XXXL:46¼-46¾, Female Plus XXL:44½-45¾, Female Plus XL:42¼-44¼, Female Plus L:38¼-40½, Female Plus M:35¾-37¼, Female Plus S:33¾-35¼, Female Plus XS:32-33¼, Kid L :25½-29½, Kid S :21¾-25¼, Female 3XL :38¼-39, Female XXL:37¼-37¾, Female XL:35¾-36½, Female L:34¾-35½, Female M:33½-34¼, Female S:32¼-33¼, Male 3XL :41¼-42¼, Female XS:31¼-32, Male XXL:40¼-41, Female XXS:30-30¾, Male XL:39-39¾, Male Plus XXXL:50½-53¼, Male L:37¾-38½, Male Plus XXL:48¼-50, Male M :36½-37½, Male Plus XL:45-47¾ |
| Waist(inch) | Female Plus M:28-29¼, Female Plus S:26-27¼, Female Plus XS:23¼-25¼, Kid L :22½-27½, Kid S :19¾-22¼, Female 3XL :30¾-31½, Female XXL:29½-30¼, Female XL:28¼-29¼, Female L:27¼-28, Female M:26-26¾, Female S:24¾-25½, Female XS:23½-24½, Female XXS:22½-23¼, Male 3XL :36½-37½, Male XXL:35½-36¼, Male XL:34¼-35¼, Male L:33¼-33¾, Male Plus XXXL:44¼-46¼, Male M :32-32¾, Male Plus XXL:41-43, Male S:30¾-31½, Male Plus XL:38¼-39, Male Plus L:35¼-37¼, Male XS:29½-30¼, Male Plus M:32-33¾, Male XXS :28¼-29¼, Male Plus S:30-31¼, Male Plus XS:28-29¼, Female Plus XXXL:39-44¼, Female Plus XXL:37¼-38½, Female Plus XL:34¾-36½, Female Plus L:31½-33¼ | Hip(inch) | Female Plus XXXL:48¾-52, Male 3XL :41¾-42½, Female Plus XXL:46¾-48½, Male XXL:40½-41¼, Female Plus XL:44¼-46½, Male XL:39¼-40¼, Female Plus L:41-43, Male L:38¼-39, Female Plus M:38¼-39, Male M :37¼-37¾, Male Plus XXXL:50½-54, Female Plus S:35¾-37¼, Male S:35¾-36½, Male Plus XXL:48¾-50¾, Female Plus XS:33¾-35¼, Male XS:34¾-35½, Male Plus XL:45¾-47¾, Kid L :28¾-32¾, Male XXS :33½-34¼, Male Plus L:43-48¾, Kid S :23½-28¼, Male Plus M:39¾-41¾, Female 3XL :41¼-42¼, Male Plus S:37¼-39, Female XXL:40¼-41, Male Plus XS:34¾-37¼, Female XL:39-39¾, Female L:37¾-38½, Female M:36½-37½, Female S:35½-36¼, Female XS:34¼-35¼, Female XXS:33¼-33¾ |
| Weight | 0.76kg | | |
Make you the same as Hatsune Miku of The Grave Of The Scarlet Dragon "Full Ver" in this Vocation cosplay costume for cosplay show.
Customer Reviews
I do like the costume i got and it looks good, it fits almost perfect my measurements were off by a little bit but it still fits me. The delivery speed was good, and your costomer service was excellent, i maybe willing to buy from you again.

Wonderful costume! Strong material! Excellently made! Delivery was even faster than I thought since I got a costume sized one. Thank you very much!

What all comes with this costume?
Customers Who View This Item Also Bought