Customers Also Viewed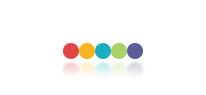 Description
| | | | |
| --- | --- | --- | --- |
| Source | Shakugan No Shana | Character | Shana |
| Components | Top, Overskirt, Bowknot | Fabric | Cotton |
| Anime&Manga Type | Fantasy | Character Type | Japanese Anime |
| Height(bare feet)(inch) | Male Plus L:70¾, Female Plus S:63, Male Plus M:69, Female M:64¼-65¾, Male L:68¼-69¾, Female S:62¼-63¾, Male M :66¼-67¾, Female Plus XS:61¼, Male Plus S:67, Male S:64¼-65¾, Female XL:68¼-69¾, Male Plus XS:65, Female XS:60¼-61¾, Female XXS:58¼-59¾, Female Plus XXXL:72¾, Male XS:62¼-63¾, Kid L :51¼-59¼, Male Plus XXXL:76¾, Male XXS :60¼-61¾, Kid S :43¼-51¼, Female Plus XXL:70¾, Female Plus XL:69, Male 3XL :74¼-75½, Male Plus XXL:74¾, Female 3XL :72¼-73½, Male XXL:72¼-73½, Male Plus XL:72¾, Female XXL:70¼-71¾, Female Plus L:67, Female L:66¼-67¾, Male XL:70¼-71¾, Female Plus M:65 | Bust(inch) | Female M:33½-34¼, Male Plus M:39-39¾, Male L:37¾-38½, Female Plus S:33¾-35¼, Female S:32¼-33¼, Male M :36½-37½, Female Plus XS:32-33¼, Male Plus S:36¼-38¼, Male S:35½-36¼, Female XS:31¼-32, Female XL:35¾-36½, Male Plus XS:33¾-35¼, Female Plus XXXL:46¼-46¾, Male XS:34¼-35¼, Kid L :25½-29½, Female XXS:30-30¾, Kid S :21¾-25¼, Female Plus XXL:44½-45¾, Male XXS :33¼-33¾, Male Plus XXXL:50½-53¼, Female 3XL :38¼-39, Male Plus XXL:48¼-50, Female Plus XL:42¼-44¼, Male 3XL :41¼-42¼, Female XXL:37¼-37¾, Male XXL:40¼-41, Female Plus L:38¼-40½, Male Plus XL:45-47¾, Female L:34¾-35½, Male XL:39-39¾, Female Plus M:35¾-37¼, Male Plus L:42¼-44½ |
| Waist(inch) | Male XL:34¼-35¼, Female Plus S:26-27¼, Female M:26-26¾, Male L:33¼-33¾, Male Plus M:32-33¾, Male Plus S:30-31¼, Male M :32-32¾, Female Plus XS:23¼-25¼, Female S:24¾-25½, Male Plus XS:28-29¼, Female XS:23½-24½, Female XL:28¼-29¼, Male S:30¾-31½, Kid L :22½-27½, Male XS:29½-30¼, Female Plus XXXL:39-44¼, Female XXS:22½-23¼, Female Plus XXL:37¼-38½, Male Plus XXXL:44¼-46¼, Male XXS :28¼-29¼, Kid S :19¾-22¼, Female Plus XL:34¾-36½, Male 3XL :36½-37½, Female 3XL :30¾-31½, Male Plus XXL:41-43, Female XXL:29½-30¼, Female Plus L:31½-33¼, Male Plus XL:38¼-39, Male XXL:35½-36¼, Female Plus M:28-29¼, Male Plus L:35¼-37¼, Female L:27¼-28 | Hip(inch) | Female L:37¾-38½, Female Plus M:38¼-39, Male L:38¼-39, Male Plus M:39¾-41¾, Female M:36½-37½, Female Plus S:35¾-37¼, Male M :37¼-37¾, Female Plus XS:33¾-35¼, Male Plus S:37¼-39, Female S:35½-36¼, Female XL:39-39¾, Male Plus XS:34¾-37¼, Female XS:34¼-35¼, Male S:35¾-36½, Female XXS:33¼-33¾, Kid L :28¾-32¾, Female Plus XXXL:48¾-52, Male XS:34¾-35½, Male XXS :33½-34¼, Kid S :23½-28¼, Male Plus XXXL:50½-54, Female Plus XXL:46¾-48½, Male Plus XXL:48¾-50¾, Female 3XL :41¼-42¼, Male 3XL :41¾-42½, Female Plus XL:44¼-46½, Female Plus L:41-43, Male Plus XL:45¾-47¾, Female XXL:40¼-41, Male XXL:40½-41¼, Male XL:39¼-40¼, Male Plus L:43-48¾ |
| Weight | 0.64kg | | |
Shakugan No Shana centering around Yuji Sakai, an ordinary Japanese high school boy who inadvertently becomes involved in a perpetual war between forces of balance and imbalance in existence. In the process, he befriends the title character: a fighter for the balancing force, whom he takes to calling "Shana". The more times you look on it, the deeper you will love it! It looks so beautiful, with the white cute bow and the stylish skirt. It is wonderfully made by the high elasticity cotton, which adds more comfort. Wearing it, you will look the same as character in Shakugan No Shana. Amazing! Why not have a try, give yourself an unforgettable memory for the coming Halloween.

Product Details:

-Made from high elasticity cotton
-Short Sleeves
-Custom alterations are offered on this product for an additional charge.
Customer Reviews
Bonjour excuser moi de vous déranger mais je voudrais faire mon premier achat de cosplay mais le problème est que je ne sais pas quel taille prendre j'ai je suis forte au niv des hanche ( 116) et j'ai bien peur que même le triple XL ne soi pas asser grand merci de vite me répondre avant que je face ma commande

Translate

The costume looks as beautiful in person as it does in the pictures!! Everything fits perfectly and all the pieces are wonderfully made. I\'m so glad I bought this, it\'s so kawaii!!!

It even looks just like the picture (minus the stockings and sword, those are separate). The material was a bit thinner than I was expecting, but its still a terrific costume at a great price, and cheaper than if I where it myself. Its comfortable too, which is well appreciated during those long days at conventions. Highly recommended to fellow Shana cosplayers.
Product Q&A
Does the katana come with the outfit?

I know this might be a silly question but I'm just curious...

13/5/2014 By Alex

The Components is Bowknot , Overskirt , Top, the katana is not included .
How long will Shipping be?

I know it's late, but any chance i can get this before Halloween?

22/10/2013 By HannonDavid

There is also processing time, which is listed below the image of this item. We do not suggest you to purchase it, as it will not come in time.
Does anyone know what size the model is wearing?

I'm 5'4 and petite. I don't know whether to buy this in a small or medium :S

11/5/2013 By jdbpwns

Please get your measurement, and refer to our size chart. Please click the little question mark right beside our size pull down menu to see our size chart. Thank you.
Customers Who View This Item Also Bought