Customers Also Viewed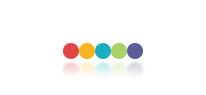 Description
| | | | |
| --- | --- | --- | --- |
| Source | Sailor Moon Cosplay | Character | Kaiou Michiru |
| Components | Dress, Gloves, Bowknot, Choker, Tsukuri Obi | Type | Sets |
| Height(bare feet)(inch) | Female Plus XXXL:72¾, Female Plus XXL:70¾, Female Plus XL:69, Female Plus L:67, Female Plus M:65, Female Plus S:63, Male 3XL :74¼-75½, Female Plus XS:61¼, Male XXL:72¼-73½, Male Plus XXXL:76¾, Kid L :51¼-59¼, Male XL:70¼-71¾, Male Plus XXL:74¾, Kid S :43¼-51¼, Male L:68¼-69¾, Male Plus XL:72¾, Female 3XL :72¼-73½, Male M :66¼-67¾, Male Plus L:70¾, Female XXL:70¼-71¾, Male S:64¼-65¾, Male Plus M:69, Female XL:68¼-69¾, Male XS:62¼-63¾, Male Plus S:67, Female L:66¼-67¾, Male XXS :60¼-61¾, Male Plus XS:65, Female M:64¼-65¾, Female S:62¼-63¾, Female XS:60¼-61¾, Female XXS:58¼-59¾ | Bust(inch) | Kid L :25½-29½, Kid S :21¾-25¼, Female 3XL :38¼-39, Female XXL:37¼-37¾, Female XL:35¾-36½, Female L:34¾-35½, Female M:33½-34¼, Male 3XL :41¼-42¼, Female S:32¼-33¼, Male XXL:40¼-41, Female XS:31¼-32, Male XL:39-39¾, Male Plus XXXL:50½-53¼, Female XXS:30-30¾, Male L:37¾-38½, Male Plus XXL:48¼-50, Male M :36½-37½, Male Plus XL:45-47¾, Male Plus L:42¼-44½, Male S:35½-36¼, Male Plus M:39-39¾, Male XS:34¼-35¼, Male Plus S:36¼-38¼, Male XXS :33¼-33¾, Male Plus XS:33¾-35¼, Female Plus XXXL:46¼-46¾, Female Plus XXL:44½-45¾, Female Plus XL:42¼-44¼, Female Plus L:38¼-40½, Female Plus M:35¾-37¼, Female Plus S:33¾-35¼, Female Plus XS:32-33¼ |
| Waist(inch) | Male XXL:35½-36¼, Male XL:34¼-35¼, Male L:33¼-33¾, Male Plus XXXL:44¼-46¼, Male M :32-32¾, Male Plus XXL:41-43, Male S:30¾-31½, Male Plus XL:38¼-39, Male XS:29½-30¼, Male Plus L:35¼-37¼, Male XXS :28¼-29¼, Male Plus M:32-33¾, Male Plus S:30-31¼, Male Plus XS:28-29¼, Female Plus XXXL:39-44¼, Female Plus XXL:37¼-38½, Female Plus XL:34¾-36½, Female Plus L:31½-33¼, Female Plus M:28-29¼, Female Plus S:26-27¼, Female Plus XS:23¼-25¼, Kid L :22½-27½, Kid S :19¾-22¼, Female 3XL :30¾-31½, Female XXL:29½-30¼, Female XL:28¼-29¼, Female L:27¼-28, Female M:26-26¾, Female S:24¾-25½, Female XS:23½-24½, Female XXS:22½-23¼, Male 3XL :36½-37½ | Hip(inch) | Female 3XL :41¼-42¼, Male Plus S:37¼-39, Female XXL:40¼-41, Male Plus XS:34¾-37¼, Female XL:39-39¾, Female L:37¾-38½, Female M:36½-37½, Female S:35½-36¼, Female XS:34¼-35¼, Female XXS:33¼-33¾, Female Plus XXXL:48¾-52, Male 3XL :41¾-42½, Female Plus XXL:46¾-48½, Male XXL:40½-41¼, Female Plus XL:44¼-46½, Male XL:39¼-40¼, Female Plus L:41-43, Male L:38¼-39, Female Plus M:38¼-39, Male M :37¼-37¾, Male Plus XXXL:50½-54, Female Plus S:35¾-37¼, Male S:35¾-36½, Male Plus XXL:48¾-50¾, Female Plus XS:33¾-35¼, Male XS:34¾-35½, Male Plus XL:45¾-47¾, Kid L :28¾-32¾, Male XXS :33½-34¼, Male Plus L:43-48¾, Kid S :23½-28¼, Male Plus M:39¾-41¾ |
| Weight | 0.55kg | | |
Customer Reviews
I was very scared to order this costume in the beginning. It was on sale and I was afraid that the quality would be horrible because of the low price. Upon receiving my package I was presently surprised. THE QUALITY IS SO PROFESSIONAL! I got it tailored to my size and it fit just right. I wore it to a local anime convention and won a judges award. The only thing I would change is that the choker was a bit too small. I fixed that by attaching a ribbon and tying it, so no biggie. I will order from this site again!

I LOVE this costume!!! It is exactly as pictured here and very high quality. After a horrible experience with Oasis Costume with cloth discoloration and poor quality (do NOT ever buy from them) this was a welcome wonderful shopping experience! The online customer service chat answered all of my questions and my costume arrived super fast! One of my friends was going to make her own sailor scout costume but once she saw mine, she now wants to order it from Milanoo as well :) So excited to wear this to the convention! Thank you Milanoo!!!
Product Q&A
Can i get this tailor made?

I would also like to know if the Beautiful Bow Decorated Tomoe Hotaru Sailor Moon Cosplay Costume #06320314268 can be tailor made too. thank you

5/12/2015 By jess

Thank you for taking interesting in our product, our answer is positive that both of them can be tailo made,If you have any further questions, please feel free to contact us.
Customers Who View This Item Also Bought