Customers Also Viewed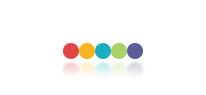 Description
| | | | |
| --- | --- | --- | --- |
| Source | Naruto Cosplay | Character | Uzumaki Naruto |
| Components | Top, Overcoat, Pants | Anime&Manga Type | Shounen |
| Type | Sets | Height(bare feet)(inch) | Female Plus M:65, Female Plus S:63, Male 3XL :74¼-75½, Female Plus XS:61¼, Male XXL:72¼-73½, Male Plus XXXL:76¾, Kid L :51¼-59¼, Male XL:70¼-71¾, Male Plus XXL:74¾, Kid S :43¼-51¼, Male L:68¼-69¾, Male Plus XL:72¾, Female 3XL :72¼-73½, Male M :66¼-67¾, Male Plus L:70¾, Female XXL:70¼-71¾, Male S:64¼-65¾, Male Plus M:69, Female XL:68¼-69¾, Male XS:62¼-63¾, Male Plus S:67, Female L:66¼-67¾, Male XXS :60¼-61¾, Male Plus XS:65, Female M:64¼-65¾, Female S:62¼-63¾, Female XS:60¼-61¾, Female XXS:58¼-59¾, Female Plus XXXL:72¾, Female Plus XXL:70¾, Female Plus XL:69, Female Plus L:67 |
| Bust(inch) | Male XXS :33¼-33¾, Male Plus S:36¼-38¼, Male Plus XS:33¾-35¼, Female Plus XXXL:46¼-46¾, Female Plus XXL:44½-45¾, Female Plus XL:42¼-44¼, Female Plus L:38¼-40½, Female Plus M:35¾-37¼, Female Plus S:33¾-35¼, Female Plus XS:32-33¼, Kid L :25½-29½, Kid S :21¾-25¼, Female 3XL :38¼-39, Female XXL:37¼-37¾, Female XL:35¾-36½, Female L:34¾-35½, Female M:33½-34¼, Female S:32¼-33¼, Male 3XL :41¼-42¼, Female XS:31¼-32, Male XXL:40¼-41, Female XXS:30-30¾, Male XL:39-39¾, Male Plus XXXL:50½-53¼, Male L:37¾-38½, Male Plus XXL:48¼-50, Male M :36½-37½, Male Plus XL:45-47¾, Male S:35½-36¼, Male Plus L:42¼-44½, Male XS:34¼-35¼, Male Plus M:39-39¾ | Waist(inch) | Female Plus XS:23¼-25¼, Kid L :22½-27½, Kid S :19¾-22¼, Female 3XL :30¾-31½, Female XXL:29½-30¼, Female XL:28¼-29¼, Female L:27¼-28, Female M:26-26¾, Female S:24¾-25½, Female XS:23½-24½, Female XXS:22½-23¼, Male 3XL :36½-37½, Male XXL:35½-36¼, Male XL:34¼-35¼, Male L:33¼-33¾, Male Plus XXXL:44¼-46¼, Male Plus XXL:41-43, Male M :32-32¾, Male Plus XL:38¼-39, Male S:30¾-31½, Male Plus L:35¼-37¼, Male XS:29½-30¼, Male XXS :28¼-29¼, Male Plus M:32-33¾, Male Plus S:30-31¼, Female Plus XXXL:39-44¼, Male Plus XS:28-29¼, Female Plus XXL:37¼-38½, Female Plus XL:34¾-36½, Female Plus L:31½-33¼, Female Plus M:28-29¼, Female Plus S:26-27¼ |
| Hip(inch) | Female Plus XXXL:48¾-52, Male 3XL :41¾-42½, Female Plus XXL:46¾-48½, Male XXL:40½-41¼, Female Plus XL:44¼-46½, Male XL:39¼-40¼, Female Plus L:41-43, Male L:38¼-39, Female Plus M:38¼-39, Male M :37¼-37¾, Male Plus XXXL:50½-54, Female Plus S:35¾-37¼, Male S:35¾-36½, Male Plus XXL:48¾-50¾, Female Plus XS:33¾-35¼, Male XS:34¾-35½, Male Plus XL:45¾-47¾, Kid L :28¾-32¾, Male XXS :33½-34¼, Male Plus L:43-48¾, Male Plus M:39¾-41¾, Kid S :23½-28¼, Male Plus S:37¼-39, Female 3XL :41¼-42¼, Male Plus XS:34¾-37¼, Female XXL:40¼-41, Female XL:39-39¾, Female L:37¾-38½, Female M:36½-37½, Female S:35½-36¼, Female XS:34¼-35¼, Female XXS:33¼-33¾ | Weight | 1.09kg |
Naruto is an ongoing Japanese manga series written and illustrated by Masashi Kishimoto. The plot tells the story of Naruto Uzumaki, an adolescent ninja who constantly searches for recognition and aspires to become a Hokage, the ninja in his village who is acknowledged as the leader and the strongest of all. Naruto Uzumaki is the primary protagonist of the Naruto series. Because he is the host of the nine-tailed demon fox, a malevolent creature that attacked Konoha, he is ostracized by the other villagers. He compensates for this with his cheerful and boisterous personality, and over the course of the series, manages to befriend many foreign and Konoha ninja. Make you the same as Uzumaki in this Naruto cosplay costume for cosplay show.

Product Details:

-Made from Kadanron
-Include long coat, jacket and pants
-Custom alterations are offered on this product for an additional charge.
Customer Reviews
Thank you for my order! I love it very much and am very happy with it. 

This is one of the most well built Naruto suits I have ever seen. I had about 3 or 4 Naruto suit but this is one is the best. I love the fact that it is almost like the character\'s suit. The zipper it a little bit sensiti, but overall this is the only problem I\'ve found at this suit. The material is also good. I recommend it to everyone!
Product Q&A
does the naruto costume Top and Pants also come with the red sage mode Overcoat?

and if it does, cane it be taken off?

18/2/2017 By Sora

Thank you for your inquiry, It comes with Top, Overcoat, Pants.Nice day.
how long does it take to come

i wnna know

20/10/2015 By jose

Thank you for taking interesting in our product,It depends on the shipping method you choose,we offer super saving shipping,standard shipping and expedited shipping.You will see the shipping time and shipping fee when you place an order.If you have any further questions, please feel free to contact us.
Customers Who View This Item Also Bought
13% Bought

93.48

46.74

6% Bought

26.26

14.44

4% Bought

112.18

56.09

4% Bought

93.48

46.74

4% Bought

67.98

33.99

3% Bought

75.85

53.09

3% Bought

88.38

44.19

3% Bought

64.28

44.99

3% Bought

12.85

8.99

3% Bought

106.70

74.69

2% Bought

103.05

66.98

2% Bought

54.08

29.74

2% Bought

5.13

3.59

2% Bought

67.98

33.99

2% Bought

61.56

40.01