Customers Also Viewed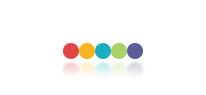 Description
| | | | |
| --- | --- | --- | --- |
| Source | Gundam | Character | Lacus Clyne |
| Components | Kimono, Wrist Bands, Sash, Overcoat | Anime&Manga Type | Mecha |
| Character Type | Japanese Anime | Height(bare feet)(inch) | Male S:64¼-65¾, Male Plus M:69, Female XXL:70¼-71¾, Male XS:62¼-63¾, Male Plus S:67, Female XL:68¼-69¾, Male XXS :60¼-61¾, Male Plus XS:65, Female L:66¼-67¾, Female M:64¼-65¾, Female S:62¼-63¾, Female XS:60¼-61¾, Female XXS:58¼-59¾, Female Plus XXXL:72¾, Female Plus XXL:70¾, Female Plus XL:69, Female Plus L:67, Female Plus M:65, Female Plus S:63, Male 3XL :74¼-75½, Male XXL:72¼-73½, Male Plus XXXL:76¾, Female Plus XS:61¼, Male XL:70¼-71¾, Male Plus XXL:74¾, Kid L :51¼-59¼, Male L:68¼-69¾, Male Plus XL:72¾, Kid S :43¼-51¼, Male M :66¼-67¾, Male Plus L:70¾, Female 3XL :72¼-73½ |
| Bust(inch) | Female Plus XXXL:46¼-46¾, Female Plus XXL:44½-45¾, Female Plus XL:42¼-44¼, Female Plus L:38¼-40½, Female Plus M:35¾-37¼, Female Plus S:33¾-35¼, Female Plus XS:32-33¼, Kid L :25½-29½, Kid S :21¾-25¼, Female 3XL :38¼-39, Female XXL:37¼-37¾, Female XL:35¾-36½, Female L:34¾-35½, Female M:33½-34¼, Female S:32¼-33¼, Male 3XL :41¼-42¼, Female XS:31¼-32, Male XXL:40¼-41, Female XXS:30-30¾, Male XL:39-39¾, Male Plus XXXL:50½-53¼, Male L:37¾-38½, Male Plus XXL:48¼-50, Male M :36½-37½, Male Plus XL:45-47¾, Male S:35½-36¼, Male Plus L:42¼-44½, Male XS:34¼-35¼, Male Plus M:39-39¾, Male XXS :33¼-33¾, Male Plus S:36¼-38¼, Male Plus XS:33¾-35¼ | Waist(inch) | Female L:27¼-28, Female M:26-26¾, Female S:24¾-25½, Female XS:23½-24½, Female XXS:22½-23¼, Male 3XL :36½-37½, Male XXL:35½-36¼, Male XL:34¼-35¼, Male L:33¼-33¾, Male Plus XXXL:44¼-46¼, Male M :32-32¾, Male Plus XXL:41-43, Male S:30¾-31½, Male Plus XL:38¼-39, Male XS:29½-30¼, Male Plus L:35¼-37¼, Male XXS :28¼-29¼, Male Plus M:32-33¾, Male Plus S:30-31¼, Female Plus XXXL:39-44¼, Male Plus XS:28-29¼, Female Plus XXL:37¼-38½, Female Plus XL:34¾-36½, Female Plus L:31½-33¼, Female Plus M:28-29¼, Female Plus S:26-27¼, Female Plus XS:23¼-25¼, Kid L :22½-27½, Kid S :19¾-22¼, Female 3XL :30¾-31½, Female XXL:29½-30¼, Female XL:28¼-29¼ |
| Hip(inch) | Male 3XL :41¾-42½, Female Plus XXXL:48¾-52, Male XXL:40½-41¼, Female Plus XXL:46¾-48½, Male XL:39¼-40¼, Female Plus XL:44¼-46½, Male L:38¼-39, Female Plus L:41-43, Male Plus XXXL:50½-54, Female Plus M:38¼-39, Male M :37¼-37¾, Male Plus XXL:48¾-50¾, Female Plus S:35¾-37¼, Male S:35¾-36½, Male Plus XL:45¾-47¾, Female Plus XS:33¾-35¼, Male XS:34¾-35½, Kid L :28¾-32¾, Male XXS :33½-34¼, Male Plus L:43-48¾, Kid S :23½-28¼, Male Plus M:39¾-41¾, Female 3XL :41¼-42¼, Male Plus S:37¼-39, Female XXL:40¼-41, Male Plus XS:34¾-37¼, Female XL:39-39¾, Female L:37¾-38½, Female M:36½-37½, Female S:35½-36¼, Female XS:34¼-35¼, Female XXS:33¼-33¾ | Weight | 0.86kg |
Make you the same as Lacus Clyne in this Mobile Suit Gundam Seed/Destiny cosplay costume for cosplay show.
Customer Reviews
I was hesitant at first to purchase as a few people gave me a bad impression of millanoo, however after searching through EVERYWHERE, milanoo was by far the best in price, so I gave it a go. Best. Decision. EVER. quality was excellent, everything was in great detail and I even got items I didnt expect, like the gloves! I got exactly everything as pictured! Only downside was the long shipping which meant I had to wait and I am super impatient when it comes to cosplay haha Love my lacus cosplay to bits! I am definitely purchasing more in the future!

I came across milanoo by accident when I was searching for a fashionable costume to wear online. Since then, I have been buying stuff from this site for quite some time now and haven't had a single reason to complaint so far. I love it that their collection is quite vast and they stock almost all sorts of fashion apparel and accessories. I bought this costume from the site recently. They go with my friend's gundam costume perfectly. The design is amazing and accurate. The material is comfortable and good quality. This is a great costume for cosplay and I'm completely satisfied with them. A big thanks to milanoo yet again!
Customers Who View This Item Also Bought