Customers Also Viewed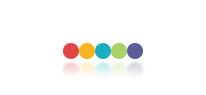 Description
| | | | |
| --- | --- | --- | --- |
| Source | Bleach Cosplay | Character | Kuchiki Byakuya |
| Components | Underwear, Scarf, Sash, Overcoat | Anime&Manga Type | Shounen |
| Type | Sets | Character Type | Japanese Anime |
| Height(bare feet)(inch) | Female XL:68¼-69¾, Male Plus XS:65, Female XS:60¼-61¾, Female XXS:58¼-59¾, Female Plus XXXL:72¾, Male XS:62¼-63¾, Kid L :51¼-59¼, Male Plus XXXL:76¾, Male XXS :60¼-61¾, Kid S :43¼-51¼, Female Plus XXL:70¾, Female Plus XL:69, Male Plus XXL:74¾, Male 3XL :74¼-75½, Female 3XL :72¼-73½, Male XXL:72¼-73½, Male Plus XL:72¾, Female XXL:70¼-71¾, Female Plus L:67, Female L:66¼-67¾, Male XL:70¼-71¾, Female Plus M:65, Male Plus L:70¾, Female Plus S:63, Male Plus M:69, Female M:64¼-65¾, Male L:68¼-69¾, Female S:62¼-63¾, Male M :66¼-67¾, Female Plus XS:61¼, Male Plus S:67, Male S:64¼-65¾ | Bust(inch) | Male XS:34¼-35¼, Female Plus XXXL:46¼-46¾, Kid L :25½-29½, Female XXS:30-30¾, Kid S :21¾-25¼, Female Plus XXL:44½-45¾, Male XXS :33¼-33¾, Male Plus XXXL:50½-53¼, Male Plus XXL:48¼-50, Female 3XL :38¼-39, Female Plus XL:42¼-44¼, Male 3XL :41¼-42¼, Female XXL:37¼-37¾, Male XXL:40¼-41, Female Plus L:38¼-40½, Male Plus XL:45-47¾, Female L:34¾-35½, Male XL:39-39¾, Female Plus M:35¾-37¼, Male Plus L:42¼-44½, Female M:33½-34¼, Male Plus M:39-39¾, Male L:37¾-38½, Female Plus S:33¾-35¼, Female S:32¼-33¼, Male M :36½-37½, Female Plus XS:32-33¼, Male Plus S:36¼-38¼, Female XS:31¼-32, Male S:35½-36¼, Female XL:35¾-36½, Male Plus XS:33¾-35¼ |
| Waist(inch) | Male S:30¾-31½, Kid L :22½-27½, Male XS:29½-30¼, Female Plus XXXL:39-44¼, Female XXS:22½-23¼, Female Plus XXL:37¼-38½, Male Plus XXXL:44¼-46¼, Male XXS :28¼-29¼, Kid S :19¾-22¼, Female Plus XL:34¾-36½, Male 3XL :36½-37½, Female 3XL :30¾-31½, Male Plus XXL:41-43, Female XXL:29½-30¼, Female Plus L:31½-33¼, Male Plus XL:38¼-39, Male XXL:35½-36¼, Female Plus M:28-29¼, Male Plus L:35¼-37¼, Female L:27¼-28, Male XL:34¼-35¼, Female Plus S:26-27¼, Female M:26-26¾, Male L:33¼-33¾, Male Plus M:32-33¾, Male Plus S:30-31¼, Female S:24¾-25½, Male M :32-32¾, Female Plus XS:23¼-25¼, Female XS:23½-24½, Male Plus XS:28-29¼, Female XL:28¼-29¼ | Hip(inch) | Female XXS:33¼-33¾, Kid L :28¾-32¾, Female Plus XXXL:48¾-52, Male XS:34¾-35½, Male XXS :33½-34¼, Kid S :23½-28¼, Female Plus XXL:46¾-48½, Male Plus XXXL:50½-54, Male Plus XXL:48¾-50¾, Female 3XL :41¼-42¼, Male 3XL :41¾-42½, Female Plus XL:44¼-46½, Female Plus L:41-43, Male Plus XL:45¾-47¾, Female XXL:40¼-41, Male XXL:40½-41¼, Male XL:39¼-40¼, Male Plus L:43-48¾, Female L:37¾-38½, Female Plus M:38¼-39, Male L:38¼-39, Male Plus M:39¾-41¾, Female M:36½-37½, Female Plus S:35¾-37¼, Male M :37¼-37¾, Female Plus XS:33¾-35¼, Male Plus S:37¼-39, Female S:35½-36¼, Female XL:39-39¾, Male Plus XS:34¾-37¼, Male S:35¾-36½, Female XS:34¼-35¼ |
| Weight | 1.74kg | | |
Hey, Bleach fans! Have you been looking for the perfect costume to roleplay your favorite series characters? This one may be just the thing you've been looking for. The base of the costume is a traditional Asian kimono top in black trimmed in white that comes with black matching pants and white belt sash. The overcape of the costume is white with sleeveless arm openings. There is an additional sash that's worn around the neck and hangs down the front of the suit.

Product Details:

-Made from high elasticity cotton
-Includes jacket, pants, belt sash, cape and neck sash
-Available in women's sizes XXS-XXXL, men's sizes XXS-XXXL and children's sizes S and L
-Custom alterations are offered on this item for an additional fee.
Customer Reviews
They helped me get what I wanted Really Speedy and easily. Great price! Prompt delivery and arrived in Terrific condition. On all accounts, I am Quite impressed.

If Any one out there is a Big Fan of the Bleach Cosplay then You Don\'t Want To Miss Out on this Version of Bleach Cosplay. Significantly Pleased with the price of merchandise and service associated. Additionally, The size measurements as mentioned by Milanoo are Very accurate. I will be ordering from them again!

The Bleach Cosplay were a Wonderful price and came Pretty Quick! I was Pretty impressed with the ease of the website. And moreover, The free shipping was Exceptional. I will introduce your shop to my friends in the future.
Customers Who View This Item Also Bought