Customers Also Viewed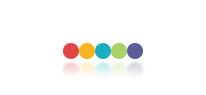 Description
| | | | |
| --- | --- | --- | --- |
| Source | Bleach Cosplay | Character | Komamura Soji |
| Components | Top, Sash, Accessory, Pants | Anime&Manga Type | Shounen |
| Type | Sets | Character Type | Japanese Anime |
| Height(bare feet)(inch) | Female XS:60¼-61¾, Female XL:68¼-69¾, Male Plus XS:65, Female XXS:58¼-59¾, Female Plus XXXL:72¾, Male XS:62¼-63¾, Kid L :51¼-59¼, Male Plus XXXL:76¾, Male XXS :60¼-61¾, Kid S :43¼-51¼, Female Plus XXL:70¾, Female Plus XL:69, Male 3XL :74¼-75½, Male Plus XXL:74¾, Female 3XL :72¼-73½, Male XXL:72¼-73½, Male Plus XL:72¾, Female XXL:70¼-71¾, Female Plus L:67, Female L:66¼-67¾, Male XL:70¼-71¾, Female Plus M:65, Male Plus L:70¾, Female Plus S:63, Male Plus M:69, Female M:64¼-65¾, Male L:68¼-69¾, Female S:62¼-63¾, Male M :66¼-67¾, Female Plus XS:61¼, Male Plus S:67, Male S:64¼-65¾ | Bust(inch) | Male XS:34¼-35¼, Female Plus XXXL:46¼-46¾, Kid L :25½-29½, Female XXS:30-30¾, Kid S :21¾-25¼, Female Plus XXL:44½-45¾, Male XXS :33¼-33¾, Male Plus XXXL:50½-53¼, Female 3XL :38¼-39, Male Plus XXL:48¼-50, Female Plus XL:42¼-44¼, Male 3XL :41¼-42¼, Female XXL:37¼-37¾, Female Plus L:38¼-40½, Male XXL:40¼-41, Male Plus XL:45-47¾, Male Plus L:42¼-44½, Female L:34¾-35½, Male XL:39-39¾, Female Plus M:35¾-37¼, Female M:33½-34¼, Male Plus M:39-39¾, Male L:37¾-38½, Female Plus S:33¾-35¼, Female S:32¼-33¼, Male M :36½-37½, Female Plus XS:32-33¼, Male Plus S:36¼-38¼, Female XS:31¼-32, Male S:35½-36¼, Female XL:35¾-36½, Male Plus XS:33¾-35¼ |
| Waist(inch) | Male S:30¾-31½, Kid L :22½-27½, Male XS:29½-30¼, Female Plus XXXL:39-44¼, Female XXS:22½-23¼, Female Plus XXL:37¼-38½, Male Plus XXXL:44¼-46¼, Male XXS :28¼-29¼, Kid S :19¾-22¼, Female Plus XL:34¾-36½, Male 3XL :36½-37½, Female 3XL :30¾-31½, Male Plus XXL:41-43, Female Plus L:31½-33¼, Male Plus XL:38¼-39, Female XXL:29½-30¼, Male XXL:35½-36¼, Female Plus M:28-29¼, Male Plus L:35¼-37¼, Female L:27¼-28, Male XL:34¼-35¼, Female Plus S:26-27¼, Female M:26-26¾, Male L:33¼-33¾, Male Plus M:32-33¾, Male Plus S:30-31¼, Female S:24¾-25½, Male M :32-32¾, Female Plus XS:23¼-25¼, Female XS:23½-24½, Male Plus XS:28-29¼, Female XL:28¼-29¼ | Hip(inch) | Female XXS:33¼-33¾, Kid L :28¾-32¾, Male XS:34¾-35½, Female Plus XXXL:48¾-52, Male XXS :33½-34¼, Kid S :23½-28¼, Female Plus XXL:46¾-48½, Male Plus XXXL:50½-54, Female 3XL :41¼-42¼, Male 3XL :41¾-42½, Male Plus XXL:48¾-50¾, Female Plus XL:44¼-46½, Female Plus L:41-43, Male Plus XL:45¾-47¾, Female XXL:40¼-41, Male XXL:40½-41¼, Male Plus L:43-48¾, Male XL:39¼-40¼, Female L:37¾-38½, Female Plus M:38¼-39, Male L:38¼-39, Male Plus M:39¾-41¾, Female M:36½-37½, Female Plus S:35¾-37¼, Male M :37¼-37¾, Female Plus XS:33¾-35¼, Male Plus S:37¼-39, Female S:35½-36¼, Female XL:39-39¾, Male Plus XS:34¾-37¼, Female XS:34¼-35¼, Male S:35¾-36½ |
| Weight | 1.20kg | | |
Make you the same as character in this Bleach cosplay costume for cosplay show.
Customer Reviews
Reply:
Dear javier felipe,
En cuanto al tipo de cambio, haga el favor de consultar al banco local.

Translate

This costume is just gorgeous and amazing. It looks scary but the material from which the costume has been made from is of high quality. I bought this costume for my child because he likes watching scary and horror movies. The costume has unique components like hakama, gloves, cape and many more. These components make the costume to be attractive and beautiful. Thou it is a very expensive costume but it is worth it. I am going to order for two more others a white one and a red one if they are available.

This is a really exquisite costume. it costume turned out to be just what i was looking for. I am really thankful to milanoo for proving me with great service and also maintaining the instructions i had. I used this dress to dress up as shredder from the nina turtles bcause e is a similar character and it worked flawlessly. My costume also arrived within the expected frame and it looks really good. The design is a simple classic and i was really excited to be wearing it to the event i was going. It has been a wonderful experience dealing with milanoo. I'll remember milanoo for my future costumes.
Customers Who View This Item Also Bought