Customers Also Viewed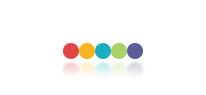 Description
| | | | |
| --- | --- | --- | --- |
| Source | Axis Powers Hetalia | Character | America Alfred·F· Jones |
| Components | Belt, Top, Tie, Shirt, Overcoat, Pants | Fabric | Polyurethane / PU, Cotton, Lining, Uniform Cloth |
| Anime&Manga Type | Political | Type | Sets |
| Character Type | Japanese Anime | Height(bare feet)(inch) | Male Plus L:70¾, Female Plus S:63, Male Plus M:69, Female M:64¼-65¾, Male L:68¼-69¾, Female S:62¼-63¾, Male M :66¼-67¾, Female Plus XS:61¼, Male Plus S:67, Male S:64¼-65¾, Female XS:60¼-61¾, Female XL:68¼-69¾, Male Plus XS:65, Female XXS:58¼-59¾, Female Plus XXXL:72¾, Male XS:62¼-63¾, Kid L :51¼-59¼, Male Plus XXXL:76¾, Male XXS :60¼-61¾, Kid S :43¼-51¼, Female Plus XXL:70¾, Female Plus XL:69, Male 3XL :74¼-75½, Male Plus XXL:74¾, Female 3XL :72¼-73½, Male XXL:72¼-73½, Male Plus XL:72¾, Female XXL:70¼-71¾, Female Plus L:67, Male XL:70¼-71¾, Female L:66¼-67¾, Female Plus M:65 |
| Bust(inch) | Male Plus M:39-39¾, Female M:33½-34¼, Male L:37¾-38½, Female Plus S:33¾-35¼, Female S:32¼-33¼, Male M :36½-37½, Female Plus XS:32-33¼, Male Plus S:36¼-38¼, Female XS:31¼-32, Male S:35½-36¼, Female XL:35¾-36½, Male Plus XS:33¾-35¼, Male XS:34¼-35¼, Female Plus XXXL:46¼-46¾, Kid L :25½-29½, Female XXS:30-30¾, Kid S :21¾-25¼, Female Plus XXL:44½-45¾, Male XXS :33¼-33¾, Male Plus XXXL:50½-53¼, Female 3XL :38¼-39, Male Plus XXL:48¼-50, Female Plus XL:42¼-44¼, Male 3XL :41¼-42¼, Female XXL:37¼-37¾, Male XXL:40¼-41, Female Plus L:38¼-40½, Male Plus XL:45-47¾, Male XL:39-39¾, Female Plus M:35¾-37¼, Male Plus L:42¼-44½, Female L:34¾-35½ | Waist(inch) | Male XL:34¼-35¼, Female Plus S:26-27¼, Female M:26-26¾, Male L:33¼-33¾, Male Plus M:32-33¾, Male Plus S:30-31¼, Female S:24¾-25½, Male M :32-32¾, Female Plus XS:23¼-25¼, Female XS:23½-24½, Male Plus XS:28-29¼, Female XL:28¼-29¼, Male S:30¾-31½, Kid L :22½-27½, Male XS:29½-30¼, Female Plus XXXL:39-44¼, Female XXS:22½-23¼, Female Plus XXL:37¼-38½, Male Plus XXXL:44¼-46¼, Male XXS :28¼-29¼, Kid S :19¾-22¼, Female Plus XL:34¾-36½, Male 3XL :36½-37½, Female 3XL :30¾-31½, Male Plus XXL:41-43, Female XXL:29½-30¼, Female Plus L:31½-33¼, Male Plus XL:38¼-39, Male XXL:35½-36¼, Female Plus M:28-29¼, Male Plus L:35¼-37¼, Female L:27¼-28 |
| Hip(inch) | Female Plus M:38¼-39, Female L:37¾-38½, Male L:38¼-39, Male Plus M:39¾-41¾, Female Plus S:35¾-37¼, Female M:36½-37½, Male M :37¼-37¾, Female Plus XS:33¾-35¼, Male Plus S:37¼-39, Female S:35½-36¼, Female XL:39-39¾, Male Plus XS:34¾-37¼, Female XS:34¼-35¼, Male S:35¾-36½, Female XXS:33¼-33¾, Kid L :28¾-32¾, Male XS:34¾-35½, Female Plus XXXL:48¾-52, Male XXS :33½-34¼, Kid S :23½-28¼, Female Plus XXL:46¾-48½, Male Plus XXXL:50½-54, Female 3XL :41¼-42¼, Male 3XL :41¾-42½, Male Plus XXL:48¾-50¾, Female Plus XL:44¼-46½, Female Plus L:41-43, Male Plus XL:45¾-47¾, Female XXL:40¼-41, Male XXL:40½-41¼, Male XL:39¼-40¼, Male Plus L:43-48¾ | Weight | 1.50kg |
Axis Power and anime fans alike will instantly fall in love with this authentic American Military Uniform. Underneath, an overcoat rests on top of a uniform, neatly tailored with waist and chest pockets to meet military specifications. Including the fantastic bomber jacket with emblem on the chest, this cosplay set is very cheap and fine. The ensemble is topped off with a leather belt and gold buckle and fashionable green neck tie. Perfect for any military style play! Keep this fantastic cosplay set, your cosplay trip will be more wonderful. Believe me this is a good choice.
Customer Reviews
I ordered this around a week ago and it just arrived! I'm very happy with my product and the colors and style matches with the picture, which is what America looks like :) This was a good buy as it came with everything I needed and was overall good quality. The shipping was crazy fast too.

i love it! :D it\'s just as described, it fits and looks so awesome! i think the delivery was really fast. i ordered it the 30th december and got it today, the 15th january! :D thank you so much!

For everyone asking, the costume does come with the bomber jacket, and yes, it has the airplane on the left sleeve. You can\'t see it in this picture, for some reason. And it\'s an awesome costume.
Product Q&A
can I order an extra pair of pants for the above costume?

we need a larger size pants for the hetlia america military costume. Is it possible to order only the pants?

15/9/2014 By marie

We are afraid that this product cannot be sold separately.
Can I buy the jacket by itself and how much would it cost?

Is the jacket on sale with out the rest of the costume. And if so, how much would it be?

24/2/2014 By beth

We are afraid that this item cannot be sold separately.
Customers Who View This Item Also Bought