Customers Also Viewed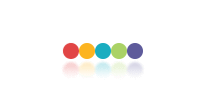 Customer Reviews
Milanoo jewelry are so special and unique. I love the design and the look of all the jewelry from this category but I had to decide at only one. Even though the prices are very low, I cannot afford to buy all of them, how I would like. I made my choice over this purple necklace. It's unique and original design surrounded by the mistery of milanoo's secret designer, this necklace matches almost every evening dress, of course with some other purple accessory.

I was looking for something to gift my girlfriend on her birthday. Then one of my friends suggested Milanoo to me and I started searching on this site. It was really wonderful to know that every item on this website is exclusive. I got this alloy necklace and gifted it to her. She wore it with her pink colored dress and was looking incredibly beautiful. The necklace is resistant and looks quite graceful. I would like to match it with five out of five.

I am not really satisfied with this product. It does not look good on me. The gem does not flatter my skin tone. Also, some of the gems have fallen off already in just a week of use. The quality is really bad. I am not impressed with the quality and the workmanship of the product. The gems were not attached properly. Also the center gem looks like a piece of plastic. Poor workmanship, poor quality, and poor quality materials are evident in this product.