Customers Also Viewed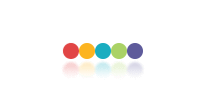 Description
| | | | |
| --- | --- | --- | --- |
| Source | VOCALOID Cosplay | Character | Kaito |
| Components | Shirt, Scarf, Sash, Overcoat, Pants | Anime&Manga Type | Musical |
| Type | Sets | Height(bare feet)(inch) | Male XXS :60¼-61¾, Kid S :43¼-51¼, Female Plus XXL:70¾, Female Plus XL:69, Male 3XL :74¼-75½, Male Plus XXL:74¾, Female 3XL :72¼-73½, Male XXL:72¼-73½, Male Plus XL:72¾, Female XXL:70¼-71¾, Female Plus L:67, Female L:66¼-67¾, Male XL:70¼-71¾, Female Plus M:65, Male Plus L:70¾, Female Plus S:63, Male Plus M:69, Female M:64¼-65¾, Male L:68¼-69¾, Female S:62¼-63¾, Male M :66¼-67¾, Female Plus XS:61¼, Male Plus S:67, Male S:64¼-65¾, Female XS:60¼-61¾, Female XL:68¼-69¾, Male Plus XS:65, Female XXS:58¼-59¾, Female Plus XXXL:72¾, Male XS:62¼-63¾, Kid L :51¼-59¼, Male Plus XXXL:76¾ |
| Bust(inch) | Female Plus XXL:44½-45¾, Male XXS :33¼-33¾, Male Plus XXXL:50½-53¼, Female 3XL :38¼-39, Male Plus XXL:48¼-50, Female Plus XL:42¼-44¼, Male 3XL :41¼-42¼, Female XXL:37¼-37¾, Male XXL:40¼-41, Female Plus L:38¼-40½, Male Plus XL:45-47¾, Female Plus M:35¾-37¼, Male Plus L:42¼-44½, Female L:34¾-35½, Male XL:39-39¾, Male Plus M:39-39¾, Female M:33½-34¼, Male L:37¾-38½, Female Plus S:33¾-35¼, Female S:32¼-33¼, Male M :36½-37½, Female Plus XS:32-33¼, Male Plus S:36¼-38¼, Female XS:31¼-32, Male S:35½-36¼, Female XL:35¾-36½, Male Plus XS:33¾-35¼, Male XS:34¼-35¼, Female Plus XXXL:46¼-46¾, Kid L :25½-29½, Female XXS:30-30¾, Kid S :21¾-25¼ | Waist(inch) | Male Plus XXXL:44¼-46¼, Male XXS :28¼-29¼, Kid S :19¾-22¼, Female Plus XL:34¾-36½, Male 3XL :36½-37½, Female 3XL :30¾-31½, Male Plus XXL:41-43, Female Plus L:31½-33¼, Male Plus XL:38¼-39, Female XXL:29½-30¼, Male XXL:35½-36¼, Female Plus M:28-29¼, Male Plus L:35¼-37¼, Female L:27¼-28, Male XL:34¼-35¼, Female Plus S:26-27¼, Female M:26-26¾, Male L:33¼-33¾, Male Plus M:32-33¾, Male Plus S:30-31¼, Female S:24¾-25½, Male M :32-32¾, Female Plus XS:23¼-25¼, Female XS:23½-24½, Male Plus XS:28-29¼, Female XL:28¼-29¼, Male S:30¾-31½, Kid L :22½-27½, Male XS:29½-30¼, Female Plus XXXL:39-44¼, Female XXS:22½-23¼, Female Plus XXL:37¼-38½ |
| Hip(inch) | Kid S :23½-28¼, Female Plus XXL:46¾-48½, Male Plus XXXL:50½-54, Female 3XL :41¼-42¼, Male 3XL :41¾-42½, Male Plus XXL:48¾-50¾, Female Plus XL:44¼-46½, Female Plus L:41-43, Male Plus XL:45¾-47¾, Male XXL:40½-41¼, Female XXL:40¼-41, Male Plus L:43-48¾, Male XL:39¼-40¼, Female L:37¾-38½, Female Plus M:38¼-39, Male L:38¼-39, Male Plus M:39¾-41¾, Female M:36½-37½, Female Plus S:35¾-37¼, Male M :37¼-37¾, Female Plus XS:33¾-35¼, Male Plus S:37¼-39, Female S:35½-36¼, Female XL:39-39¾, Male Plus XS:34¾-37¼, Female XS:34¼-35¼, Male S:35¾-36½, Female XXS:33¼-33¾, Kid L :28¾-32¾, Male XS:34¾-35½, Female Plus XXXL:48¾-52, Male XXS :33½-34¼ | Weight | 1.77kg |
Vocaloid fans are going to recognize this dapper costume as belonging to their beloved character Kaito. It features a long and gorgeous dress coat with embroidery and gold and red trim on the lapels. The same intricate embroidery embellishes the cuffs and collar of the coat and the red trim outlines the straight edges elegantly. An elegant dress shirt with a high collar and gold buttons is worn beneath the jacket. A handsome blue waist sash embellishes the midsection of the suit and perfectly matches the smart neck sash that hangs from the collar of the coat. Finally, a pair of black trousers completes the look. This is a gorgeous costume that would work for a variety of Cosplay genres like Gothic and Victorian.


Product Details:

-Made from a cotton/poly blend
-Includes jacket, shirt, waist sash, neck sash and pants
-Stunning golden embellishments throughout
-Available in women's and men's sizes XS to XXL
-Available in kids sizes S and L
-Custom alterations are offered on this product for an additional fee.

Customer Reviews
This is a great cosplay. It arrived a day earlier than I expected and it\'s in great condition. I ordered a Large and the pants are a bit tight on me. Though that\'s going to be true for almost any American. This is my first cosplay and I\'m happy this was available. In the future I\'ll remember to order slightly larger. Thank you.

Does the job. But it needs to be a little plushy... but it does the job...
Customers Who View This Item Also Bought