Customers Also Viewed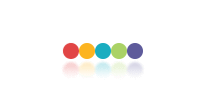 Description
| | | | |
| --- | --- | --- | --- |
| Source | VOCALOID Cosplay | Character | Hatsune Miku |
| Components | Socks, Shorts, Headgear, Gloves, Dress, Bowknot, Accessory | Anime&Manga Type | Musical |
| Type | Sets | Character Type | Game, Japanese Anime |
| Height(bare feet)(inch) | Female XS:60¼-61¾, Female XL:68¼-69¾, Male Plus XS:65, Female XXS:58¼-59¾, Female Plus XXXL:72¾, Male XS:62¼-63¾, Kid L :51¼-59¼, Male Plus XXXL:76¾, Male XXS :60¼-61¾, Kid S :43¼-51¼, Female Plus XXL:70¾, Female Plus XL:69, Male 3XL :74¼-75½, Male Plus XXL:74¾, Female 3XL :72¼-73½, Male XXL:72¼-73½, Male Plus XL:72¾, Female XXL:70¼-71¾, Female Plus L:67, Female L:66¼-67¾, Male XL:70¼-71¾, Female Plus M:65, Male Plus L:70¾, Female Plus S:63, Male Plus M:69, Female M:64¼-65¾, Male L:68¼-69¾, Female S:62¼-63¾, Male M :66¼-67¾, Female Plus XS:61¼, Male Plus S:67, Male S:64¼-65¾ | Bust(inch) | Male XS:34¼-35¼, Female Plus XXXL:46¼-46¾, Kid L :25½-29½, Female XXS:30-30¾, Kid S :21¾-25¼, Female Plus XXL:44½-45¾, Male XXS :33¼-33¾, Male Plus XXXL:50½-53¼, Female 3XL :38¼-39, Male Plus XXL:48¼-50, Female Plus XL:42¼-44¼, Male 3XL :41¼-42¼, Female XXL:37¼-37¾, Male XXL:40¼-41, Female Plus L:38¼-40½, Male Plus XL:45-47¾, Female Plus M:35¾-37¼, Male Plus L:42¼-44½, Female L:34¾-35½, Male XL:39-39¾, Male Plus M:39-39¾, Female M:33½-34¼, Male L:37¾-38½, Female Plus S:33¾-35¼, Female S:32¼-33¼, Male M :36½-37½, Female Plus XS:32-33¼, Male Plus S:36¼-38¼, Female XS:31¼-32, Male S:35½-36¼, Female XL:35¾-36½, Male Plus XS:33¾-35¼ |
| Waist(inch) | Male S:30¾-31½, Kid L :22½-27½, Male XS:29½-30¼, Female Plus XXXL:39-44¼, Female XXS:22½-23¼, Female Plus XXL:37¼-38½, Male Plus XXXL:44¼-46¼, Male XXS :28¼-29¼, Kid S :19¾-22¼, Female Plus XL:34¾-36½, Male 3XL :36½-37½, Female 3XL :30¾-31½, Male Plus XXL:41-43, Female Plus L:31½-33¼, Male Plus XL:38¼-39, Female XXL:29½-30¼, Male XXL:35½-36¼, Female Plus M:28-29¼, Male Plus L:35¼-37¼, Female L:27¼-28, Male XL:34¼-35¼, Female Plus S:26-27¼, Female M:26-26¾, Male L:33¼-33¾, Male Plus M:32-33¾, Male Plus S:30-31¼, Female S:24¾-25½, Male M :32-32¾, Female Plus XS:23¼-25¼, Female XS:23½-24½, Male Plus XS:28-29¼, Female XL:28¼-29¼ | Hip(inch) | Female XXS:33¼-33¾, Kid L :28¾-32¾, Male XS:34¾-35½, Female Plus XXXL:48¾-52, Male XXS :33½-34¼, Kid S :23½-28¼, Female Plus XXL:46¾-48½, Male Plus XXXL:50½-54, Female 3XL :41¼-42¼, Male 3XL :41¾-42½, Male Plus XXL:48¾-50¾, Female Plus XL:44¼-46½, Female Plus L:41-43, Male Plus XL:45¾-47¾, Female XXL:40¼-41, Male XXL:40½-41¼, Male Plus L:43-48¾, Male XL:39¼-40¼, Female L:37¾-38½, Female Plus M:38¼-39, Male L:38¼-39, Male Plus M:39¾-41¾, Female M:36½-37½, Female Plus S:35¾-37¼, Male M :37¼-37¾, Female Plus XS:33¾-35¼, Male Plus S:37¼-39, Female S:35½-36¼, Female XL:39-39¾, Male Plus XS:34¾-37¼, Female XS:34¼-35¼, Male S:35¾-36½ |
| Weight | 1.19kg | | |
Customer Reviews
There are some loose threads on the gloves and on the rose infront. It was a happy surprise that there were the headphones. The sound quality wasn't good butthe headphones were pretty. ^.^ Thank you , loved it!

Translate

¿Como se pone el vestido?

Reply:
Dear NARUTO,
Puede ver las imagines de la página web

Translate

Una pregunta, estoy interesada en la compra de este producto y me gustaría saber si los auriculares son solo de adorno o tienen funcionamiento real. Gracias ;))

Reply:
Dear Risitas,
Los auriculares son solo de adorno.

Translate

Does this come with the butterfly headphones?

Reply:
Dear GabijaP2009,
yes it does.

Does this dress come with everything shown?

Reply:
Dear raychl,
Dress, Shorts, Headgear, Bowknot, Gloves, Socks, Accessory will come with the dress

Reply:
Dear Gabija,
there is no headphone come with this product.

What does this come with? if I ordered right now?

Sind die Kopfhörer dabei ?

Reply:
Dear vani,
Guten tag vielen danke für ihre Anfrage ich habe gefragt,diese Kopfhörer sind nicht dabei,so bitte um ihre verständnis,vielen dank die kundenservice von milanoo

Translate

¿El vestido, los guantes, el gorro, las calzas, los pantalones cortos y los cascos entran en el precio ese?

Reply:
Dear NARUTO,
Este vestido incluye guantes, pantalones cortos, flada, adorno para la cabeza y gorro.

Translate

¿Cómo se sujeta el vestido por la parte del pecho?

Translate
Product Q&A
product information

hello! i was wondering if the headphones that come with this cosplay work with music? for example can you use the microphone and the headphones? thank you

28/9/2012 By EarleyMegan

Yes ,the headphones does work for listening music ,pls feel free to order it
product information

is there any possible way to make the shorts one or two sizes bigger than the dress size altogether?

5/8/2012 By pinkypaws3

Thanks so much for your attention.Tailor made is not offered for the item ,and the existing sizes are the available options for the item currently ,the sizes are settled ,could not be made separately .
product information

Before I even consider buying this product, you need to restock everything that it advertises here. If not, take down the stuff that aren't going to come with it. K? Thanks.

6/6/2012 By Toader95

ok we will take a serious consideration about your suggestion.
Customers Who View This Item Also Bought