Customers Also Viewed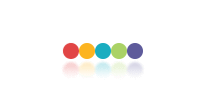 Description
| | | | |
| --- | --- | --- | --- |
| Source | Vampire Knight | Character | Kurosu Yuki |
| Components | Top, Overskirt, Overcoat, Cravat, Armband | Fabric | Woolen Fabric, Uniform Cloth |
| Anime&Manga Type | Campus | Character Type | Japanese Anime |
| Height(bare feet)(inch) | Female 3XL :72¼-73½, Male XXL:72¼-73½, Male Plus XL:72¾, Female XXL:70¼-71¾, Female Plus L:67, Female L:66¼-67¾, Male XL:70¼-71¾, Female Plus M:65, Male Plus L:70¾, Female Plus S:63, Male Plus M:69, Male L:68¼-69¾, Female M:64¼-65¾, Female Plus XS:61¼, Female S:62¼-63¾, Male M :66¼-67¾, Male Plus S:67, Male S:64¼-65¾, Female XS:60¼-61¾, Female XL:68¼-69¾, Male Plus XS:65, Female XXS:58¼-59¾, Female Plus XXXL:72¾, Male XS:62¼-63¾, Kid L :51¼-59¼, Male Plus XXXL:76¾, Male XXS :60¼-61¾, Kid S :43¼-51¼, Female Plus XXL:70¾, Female Plus XL:69, Male 3XL :74¼-75½, Male Plus XXL:74¾ | Bust(inch) | Male 3XL :41¼-42¼, Female XXL:37¼-37¾, Male XXL:40¼-41, Female Plus L:38¼-40½, Male Plus XL:45-47¾, Female L:34¾-35½, Male XL:39-39¾, Female Plus M:35¾-37¼, Male Plus L:42¼-44½, Male Plus M:39-39¾, Female M:33½-34¼, Male L:37¾-38½, Female Plus S:33¾-35¼, Female S:32¼-33¼, Female Plus XS:32-33¼, Male M :36½-37½, Male Plus S:36¼-38¼, Female XS:31¼-32, Male S:35½-36¼, Female XL:35¾-36½, Male Plus XS:33¾-35¼, Male XS:34¼-35¼, Female Plus XXXL:46¼-46¾, Kid L :25½-29½, Female XXS:30-30¾, Kid S :21¾-25¼, Female Plus XXL:44½-45¾, Male XXS :33¼-33¾, Male Plus XXXL:50½-53¼, Female 3XL :38¼-39, Male Plus XXL:48¼-50, Female Plus XL:42¼-44¼ |
| Waist(inch) | Male Plus XXL:41-43, Female XXL:29½-30¼, Female Plus L:31½-33¼, Male Plus XL:38¼-39, Male XXL:35½-36¼, Female Plus M:28-29¼, Male Plus L:35¼-37¼, Female L:27¼-28, Male XL:34¼-35¼, Female Plus S:26-27¼, Male L:33¼-33¾, Female M:26-26¾, Male Plus M:32-33¾, Male Plus S:30-31¼, Female S:24¾-25½, Male M :32-32¾, Female Plus XS:23¼-25¼, Male Plus XS:28-29¼, Female XS:23½-24½, Female XL:28¼-29¼, Male S:30¾-31½, Kid L :22½-27½, Male XS:29½-30¼, Female Plus XXXL:39-44¼, Female XXS:22½-23¼, Female Plus XXL:37¼-38½, Male Plus XXXL:44¼-46¼, Male XXS :28¼-29¼, Kid S :19¾-22¼, Female Plus XL:34¾-36½, Male 3XL :36½-37½, Female 3XL :30¾-31½ | Hip(inch) | Female Plus XL:44¼-46½, Female Plus L:41-43, Male Plus XL:45¾-47¾, Female XXL:40¼-41, Male XXL:40½-41¼, Male XL:39¼-40¼, Male Plus L:43-48¾, Female L:37¾-38½, Female Plus M:38¼-39, Male L:38¼-39, Male Plus M:39¾-41¾, Female Plus S:35¾-37¼, Female M:36½-37½, Female Plus XS:33¾-35¼, Male M :37¼-37¾, Male Plus S:37¼-39, Female S:35½-36¼, Male Plus XS:34¾-37¼, Female XL:39-39¾, Female XS:34¼-35¼, Male S:35¾-36½, Female XXS:33¼-33¾, Kid L :28¾-32¾, Male XS:34¾-35½, Female Plus XXXL:48¾-52, Male XXS :33½-34¼, Kid S :23½-28¼, Female Plus XXL:46¾-48½, Male Plus XXXL:50½-54, Female 3XL :41¼-42¼, Male 3XL :41¾-42½, Male Plus XXL:48¾-50¾ |
| Weight | 1.18kg | | |
Dress up yourself the same as day class girl in this Vampire Knight cosplay costume in cosplay show. You will be stunning with this Kurosu Yuuki Cosplay Costume. It comes with an overcoat, skirt, shirt, bowknot and arm band. They are made of Uniform Cloth and Plain Weave Wool that is durable and comfortable. Lovely pleated skirt, flirty white trim and lovely red bow make this cosplay costume more enchanting and eye-catching. If you want to experience the feeling of being day class girl in this Vampire Knight, this cosplay costume will be your best choice.
Customer Reviews
Well...what can I say? I guess you get what you pay for. Milanoo had pretty good service, and it arrived exactly when they said it would. Unfortunately, it wasn't as "finished" as I would have liked it to be. When I first saw it, I thought it was perfect. Unfortunately, when I wore it out, buttons began falling off. I lost 3 buttons on the white undershirt, and nearly lost a rose button (I caught it as I fell). In summary, I would definitely buy from Milanoo again, but I would personally check to be sure all of the details are properly finished before wearing it out.

This is a really nice quality costume! Other Vampire Knight cosplays really don't compare. My only problem with this costume is the buttons. I've lost maybe four of the rose buttons on the jacket because they were sewed on poorly. My advice to anyone that decides to buy this cosplay: reinforce your buttons first!
Product Q&A
Does the skirt come in the exact size you asked for?

I read the reviews and one of them said that the skirt came it 2 sizes smaller than they asked for. Would that happen? If I were to get a Kid Small.

4/9/2014 By Rachel

They are made in Chinese size, which is smaller than US size. Please select the correct size with your dimension details according to the size chart.
How long will it take to be delivered?

Do I need to get it tailored? Because I would rather not, so that I can get it ASAP

18/7/2012 By Mariyetta

Yes it takes some time to process and tailor this product, about 35 days. Also, It takes approximately 3-9 days to ship there, and it is even faster to choose expedited delivery.
Is there shipping fee? Or no?

I was just wondering because it doesn't say, if there is shipping fee

4/9/2014 By Rachel

It's charged according to the weight and distance. You may check the shipping fee and time by adding it into your shopping cart and click the button est. shipping time and cost, then you may choose the shipping method and see the price there
Customers Who View This Item Also Bought