Customers Also Viewed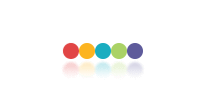 Description
| | | | |
| --- | --- | --- | --- |
| Shown Color | Grey, White | Pattern | Superheros, Graphic |
| Sleeve Length | Short Sleeve | Weight | 1.65kg |
It is well known that T-shirt is a necessity in summer especially this 100% cotton T-shirt.Cotton has good hygroscopic function that it can fully absorb water to make you feel soft not stiff;it doesn't have any stimulation or side effect that it is beneficial to human body;it has good quality that it will not shrink or fade.Moreover,the design is very unparalleled,with four people playing musical instruments,which looks like a melodious musical concert.All in all,we believe that it is your dream clothes.
Customer Reviews
I saw this T-shirtthat it is made of cotton that is vey soft and smooth,which is very comfortable and cozy for you to wear.The cute pattern shows your individuality,which makes you very fashionable.

White t-shirts are good and everyone knows that white tee and blue jeans are the way to go irrespective of where you want to go provided it is casual. This t-shirt also turned out to be soft. I was surprised because I didn't notice it while buying. Anyway, it went great with my ultramarine blue jeans and with the fit here, it really accentuated my body to a great extent. I am going to try a couple more, both in local retailers and on this site and I should be able to find something that is going to interest me. For now, I am going to settle with this shirt and if possible get a couple for my friend for a gift.

White t-shirts are a must have in any college goer\'s wardrobe as we have to spend long hours out during the summers and white being heat repelling offers you some respite from the heat. I loved this t-shirt the moment i saw it as it had my favorite band on the main print which is Metallica! They are the Gods of Metal music and i being a fan of metal genre had to buy this one! This t-shirt is much more than just about the print as it has wonderful cotton blend and the feel is so soft and comfort is given paramount importance. I love this t-shirt! Metallica for life man!

I am absolutely impressed with the quality products of this website. This shirt that I ordered is durable as well as machine washable. So I can easily wash the shirt, as there can't be any signs of color bleeding. I like the straight cut of this shirt, as it goes well with my personality. I usually hang around with my friends in this. The unusual pattern of this shirt gives it a trendy look and it suits me. I am giving it five out of five.

My kid brother is a hardcore Rock and Metal fan and Metallica is one of his favorite bands. I was just browsing through this site when I came across this particular T-shirt. I decided to purchase this for him as he likes to wear such T-shirts. I was also happy to get a discount of almost 30 % on this tee. My brother really liked the print on the front which showed cartoonish version of all band members with the name Metallica in the background. The fabric quality of the product was also excellent. This product deserves five star rating.

I urge beach 5 million cash payment or bank transfer need not urgent bill epro if we staypoor provider

I urge beach 5 million cash payment or bank transfer need not urgent bill epro if we staypoor provider

This casual white colored T-shirt is soft to touch and made up of high quality cotton. It is durable and can be washed without any hassle. It does not shrink or lose its color. The cool graphics on its front looks very nice. Its round neck and great color combination suits my personality. I like both the products and the service of this web store. I shall go for four star rating.
Customers Who View This Item Also Bought