Customers Also Viewed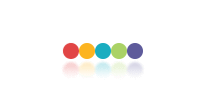 Description
| | | | |
| --- | --- | --- | --- |
| Source | Shugo Chara | Character | Hinamori Amu |
| Components | Top, Tie, Shoes Cover, Shirt, Overskirt, Armband | Fabric | Cotton, Lining, T/R Plaid |
| Anime&Manga Type | Amorous | Character Type | Japanese Anime |
| Height(bare feet)(inch) | Male S:64¼-65¾, Male Plus XS:65, Female XS:60¼-61¾, Female XL:68¼-69¾, Female XXS:58¼-59¾, Female Plus XXXL:72¾, Male XS:62¼-63¾, Kid L :51¼-59¼, Male Plus XXXL:76¾, Male XXS :60¼-61¾, Kid S :43¼-51¼, Female Plus XXL:70¾, Female Plus XL:69, Male 3XL :74¼-75½, Male Plus XXL:74¾, Female 3XL :72¼-73½, Male XXL:72¼-73½, Male Plus XL:72¾, Female XXL:70¼-71¾, Female Plus L:67, Female L:66¼-67¾, Male XL:70¼-71¾, Female Plus M:65, Male Plus L:70¾, Female Plus S:63, Male Plus M:69, Male L:68¼-69¾, Female M:64¼-65¾, Male M :66¼-67¾, Female Plus XS:61¼, Female S:62¼-63¾, Male Plus S:67 | Bust(inch) | Female XL:35¾-36½, Male Plus XS:33¾-35¼, Female Plus XXXL:46¼-46¾, Male XS:34¼-35¼, Kid L :25½-29½, Female XXS:30-30¾, Kid S :21¾-25¼, Female Plus XXL:44½-45¾, Male XXS :33¼-33¾, Male Plus XXXL:50½-53¼, Female 3XL :38¼-39, Male Plus XXL:48¼-50, Female Plus XL:42¼-44¼, Male 3XL :41¼-42¼, Female XXL:37¼-37¾, Male XXL:40¼-41, Female Plus L:38¼-40½, Male Plus XL:45-47¾, Female L:34¾-35½, Male XL:39-39¾, Female Plus M:35¾-37¼, Male Plus L:42¼-44½, Female M:33½-34¼, Male Plus M:39-39¾, Male L:37¾-38½, Female Plus S:33¾-35¼, Female S:32¼-33¼, Male M :36½-37½, Female Plus XS:32-33¼, Male Plus S:36¼-38¼, Female XS:31¼-32, Male S:35½-36¼ |
| Waist(inch) | Male Plus XS:28-29¼, Female XS:23½-24½, Female XL:28¼-29¼, Male S:30¾-31½, Kid L :22½-27½, Male XS:29½-30¼, Female Plus XXXL:39-44¼, Female XXS:22½-23¼, Female Plus XXL:37¼-38½, Male Plus XXXL:44¼-46¼, Male XXS :28¼-29¼, Kid S :19¾-22¼, Female Plus XL:34¾-36½, Male 3XL :36½-37½, Female 3XL :30¾-31½, Male Plus XXL:41-43, Female XXL:29½-30¼, Female Plus L:31½-33¼, Male Plus XL:38¼-39, Male XXL:35½-36¼, Female Plus M:28-29¼, Male Plus L:35¼-37¼, Female L:27¼-28, Male XL:34¼-35¼, Female Plus S:26-27¼, Female M:26-26¾, Male L:33¼-33¾, Male Plus M:32-33¾, Male Plus S:30-31¼, Female Plus XS:23¼-25¼, Female S:24¾-25½, Male M :32-32¾ | Hip(inch) | Female XS:34¼-35¼, Male S:35¾-36½, Female XXS:33¼-33¾, Kid L :28¾-32¾, Male XS:34¾-35½, Female Plus XXXL:48¾-52, Male XXS :33½-34¼, Kid S :23½-28¼, Female Plus XXL:46¾-48½, Male Plus XXXL:50½-54, Female 3XL :41¼-42¼, Male 3XL :41¾-42½, Male Plus XXL:48¾-50¾, Female Plus XL:44¼-46½, Female Plus L:41-43, Male Plus XL:45¾-47¾, Female XXL:40¼-41, Male XXL:40½-41¼, Male XL:39¼-40¼, Male Plus L:43-48¾, Female L:37¾-38½, Female Plus M:38¼-39, Male L:38¼-39, Male Plus M:39¾-41¾, Female M:36½-37½, Female Plus S:35¾-37¼, Male M :37¼-37¾, Female Plus XS:33¾-35¼, Male Plus S:37¼-39, Female S:35½-36¼, Female XL:39-39¾, Male Plus XS:34¾-37¼ |
| Weight | 1.09kg | | |
Make you the same as the character in this Shugo Chara cosplay costume for cosplay show.
Customer Reviews
ce costume et simpa mais il manque une ceinture et il faudrait trouver une replique d\'oeuf de shugo pour donner un style

Translate

I was very happy with this cosplay, but the tie was EXTREMLEY long. It goes all the way below my skirt. Plus the leggings were very loose (I got them fixed with elastic) and they didn\'t come with the black belt loop thingy around them. Other than that, great costume.

I bought this for 70 dollars and now it\'s only 40? Jee, thanks. :P

Does this costume come with the belts for the leg warmers?

I\'m not sure of the discount, you just told me that I could get a special discount on the next thing I purchased.

Reply:
Dear crhamby,
Okay, please use the coupon code (MILANOOSPD20 ) for 20% discount for your next order asap.

This was wonderful! The costume is very quality! I would recommend this costume!

This costume was amazingly much more like the real Hinamori Amu outfit than I thought it would be. It is great! It fit well. I will use it often. It also came very quickly, considering that it was coming from overseas.

esse que quelqu\'un ces il ya les truc pour les jambe parsseque je les pas lu dans la sésscription

Translate

Los calentadores/calcetines o como se llame, no van incluidos? O.o

Translate
Product Q&A
Does the cosplay include the cravats that hold up the leg warmers?

Does the cosplay include the cravats that hold up the leg warmers?

26/1/2012 By Taylor

Yes they do.
components

Does this costume come with the belts to hold up the leg warmers?

24/5/2011 By deadlykittie05x

They are not included. Components: Top , Overskirt , Shirt , Shoes Cover , Tie , Armband
Customers Who View This Item Also Bought