Customers Also Viewed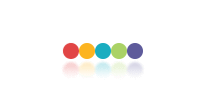 Description
| | | | |
| --- | --- | --- | --- |
| Source | Sailor Moon Cosplay | Character | Sailor Jupiter |
| Components | Gloves, Dress, Cravat | Fabric | Tulle, Lycra Spandex |
| Type | Sets | Character Type | Japanese Anime |
| Height(bare feet)(inch) | Female M:64¼-65¾, Male L:68¼-69¾, Female S:62¼-63¾, Male M :66¼-67¾, Female Plus XS:61¼, Male Plus S:67, Male S:64¼-65¾, Female XS:60¼-61¾, Female XL:68¼-69¾, Male Plus XS:65, Female XXS:58¼-59¾, Female Plus XXXL:72¾, Male XS:62¼-63¾, Kid L :51¼-59¼, Male Plus XXXL:76¾, Male XXS :60¼-61¾, Kid S :43¼-51¼, Female Plus XXL:70¾, Female Plus XL:69, Male 3XL :74¼-75½, Male Plus XXL:74¾, Female 3XL :72¼-73½, Male XXL:72¼-73½, Male Plus XL:72¾, Female XXL:70¼-71¾, Female Plus L:67, Female L:66¼-67¾, Male XL:70¼-71¾, Female Plus M:65, Male Plus L:70¾, Female Plus S:63, Male Plus M:69 | Bust(inch) | Female Plus S:33¾-35¼, Female S:32¼-33¼, Male M :36½-37½, Female Plus XS:32-33¼, Male Plus S:36¼-38¼, Female XS:31¼-32, Male S:35½-36¼, Female XL:35¾-36½, Male Plus XS:33¾-35¼, Male XS:34¼-35¼, Female Plus XXXL:46¼-46¾, Kid L :25½-29½, Female XXS:30-30¾, Kid S :21¾-25¼, Female Plus XXL:44½-45¾, Male XXS :33¼-33¾, Male Plus XXXL:50½-53¼, Female 3XL :38¼-39, Male Plus XXL:48¼-50, Female Plus XL:42¼-44¼, Male 3XL :41¼-42¼, Female XXL:37¼-37¾, Male XXL:40¼-41, Female Plus L:38¼-40½, Male Plus XL:45-47¾, Male XL:39-39¾, Female Plus M:35¾-37¼, Male Plus L:42¼-44½, Female L:34¾-35½, Male Plus M:39-39¾, Female M:33½-34¼, Male L:37¾-38½ |
| Waist(inch) | Male Plus M:32-33¾, Male Plus S:30-31¼, Female S:24¾-25½, Male M :32-32¾, Female Plus XS:23¼-25¼, Female XS:23½-24½, Male Plus XS:28-29¼, Female XL:28¼-29¼, Male S:30¾-31½, Kid L :22½-27½, Male XS:29½-30¼, Female Plus XXXL:39-44¼, Female XXS:22½-23¼, Female Plus XXL:37¼-38½, Male Plus XXXL:44¼-46¼, Male XXS :28¼-29¼, Kid S :19¾-22¼, Female Plus XL:34¾-36½, Male 3XL :36½-37½, Female 3XL :30¾-31½, Male Plus XXL:41-43, Female XXL:29½-30¼, Female Plus L:31½-33¼, Male Plus XL:38¼-39, Male XXL:35½-36¼, Female Plus M:28-29¼, Male Plus L:35¼-37¼, Female L:27¼-28, Male XL:34¼-35¼, Female Plus S:26-27¼, Female M:26-26¾, Male L:33¼-33¾ | Hip(inch) | Male M :37¼-37¾, Female Plus XS:33¾-35¼, Male Plus S:37¼-39, Female S:35½-36¼, Female XL:39-39¾, Male Plus XS:34¾-37¼, Female XS:34¼-35¼, Male S:35¾-36½, Female XXS:33¼-33¾, Kid L :28¾-32¾, Male XS:34¾-35½, Female Plus XXXL:48¾-52, Male XXS :33½-34¼, Kid S :23½-28¼, Female Plus XXL:46¾-48½, Male Plus XXXL:50½-54, Female 3XL :41¼-42¼, Male 3XL :41¾-42½, Male Plus XXL:48¾-50¾, Female Plus XL:44¼-46½, Female Plus L:41-43, Male Plus XL:45¾-47¾, Female XXL:40¼-41, Male XXL:40½-41¼, Male XL:39¼-40¼, Male Plus L:43-48¾, Female Plus M:38¼-39, Female L:37¾-38½, Male L:38¼-39, Male Plus M:39¾-41¾, Female Plus S:35¾-37¼, Female M:36½-37½ |
| Weight | 0.77kg | | |
Sailor Moon is every animation fans' dream when they were little kids. They are beautiful and intelligent. Now, you can dress like Sailor Jupiter Makoto Kino in this extremely detailed costume. It features everything fans love about Jupiter, including the tutu-like skirt that twirls when you spin. The skirt is attached to the bodice outfit, just like the trademark sailor collar and big pink bow on the back. Separately, it comes with another big pink bow for the neckline, a pretty green neck ribbon and a jeweled headpiece. Long, white fancy gloves trimmed in black complete this authentic Sailor Moon costume.

Product Details:

-Made from a cotton/polyester blend
-Includes bodice/skirt, front bow, headpiece, neck ribbon and gloves
-Available in sizes XS to 2XL
-Can be custom tailored for an additional fee -Limited kid sizes available
Customer Reviews
LOVE this costume, shipped out within 10 hrs of me buying it (could be because its on clearance)and received 2 days before estimated shipping time! So excited to wear this. Fits me very well and is accurate to the character. It includes even the hair piece which was a happy surprise! Very pleased with Milanoo.

Wore this to a convention and I love it. was super comfortable and the material is good! I was told by multiple people it was the most accurate Sailor Jupiter costume they had seen all weekend, so that says something great about this! Here is a picture so that people can see how it fits! The only thing i needed to get was shoes!

I will admit I was a little afraid of buying this costume. But I like it a lot! It's adorable. The bows are very nice and large, the material is soft and comfortable, and it even comes with Jupiter's little hair tie. The skirt has multiple layers, making it poofy and fun. However, it took almost two months to get here---perhaps it's because I live in the northeastern part of the U.S. Just make sure you buy it far in advance if you need it for a convention or something. Like others have said, it IS rather short--I am 5'8" and cannot bend over wearing this without something underneath. Also the gloves are pretty tight around the elbows, and I have very thin arms. The dress itself is well fitted though (I got it custom made). All in all, great costume for the price. A delightful surprise from Milanoo. I can't wait to wear it to Anime Boston :)

It is soft for its cotton material.HAPPY!!! Thanks a lot

I ordered the custom fit! It looks great, fits great, and I'm pumped for the con I'll be wearing it to. My only issue is it's still a little short for my personal taste, but that's the outfit... if you're like me, wearing a pair of spandex volleyball type shorts underneath is going to be a must! Also, the little round part above the shirt, the roll of material can feel kind of funky, so I might alter it on my own, but if you're not very good at sewing or altering, after paying this much you might not want to touch it! Final line: Looks great, fits well, I'm excited to wear it :)

It came right on time fit perfect and the material was great! Couldn't be happier!

Great costume, looks awesome and fits well! (Custom sized)

I was super impressed with the quality of this costume when it arrived! The colours are perfect! It came with a fabric tiara, neck choker, white gloves with padded green trim, and even a bobble hair tie included. The bow on the front comes with an adjustable strap, and the velcro strap on the back for the rear bow is sewn on so that the velcro won't catch on the rest of the fabric. Very pleased with this attention to detail! I am an Australian size 10-12 (big hips small bust) and the Large fit me perfectly. The costume IS rather short though (which is to be expected really) so be wary of that. Once my order was dispatched it took 3 weeks to arrive in Australia so order ASAP for any hope of having your costume in time for Halloween! With such a lovely costume, all you will need to buy additionally to fully transform is the green boots and rose earrings!
Product Q&A
If I get it custom made can I request the skirt to be a little longer?

I have a bit of a round bum that tends to make skirts too short in the back. I'm very concerned that it will be too short. I'd hate to spend the money on a custom costume and not be able to wear it.

6/3/2014 By stavvy

Please leave a message when you order.
I wanted to know what does this product bring?

I wanted to know what does this product bring?

7/4/2013 By angiee

Includes bodice/skirt, front bow, headpiece, neck ribbon and gloves.
Customers Who View This Item Also Bought