Customers Also Viewed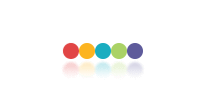 Description
| | | | |
| --- | --- | --- | --- |
| Source | Ouran High School Host Club | Material | Corduroy |
| Weight | 0.26kg | | |
Make you the same as the character this Ouran High School Host Club cosplay show.
Customer Reviews
I\'m super duper happy about this purchase. I recieved it this morning and I was ecstactic. It was slightly smaller than what I expected but I seem to like it better this way. The colour is also slightly darker but I\'m happy with it and it looks so cute and exactly like Suoh Tamaki\'s bear. xD Yours Sincerely Misaki <3

Oh my! This hat is awesome i like it very much and i do not regret at all why i bought the hat. I am a fan of hats and i wanted a different hat from the ones that i have so i ordered this bear hat. It is unique, stylish and fashionable. The material from which the hat has been made from is long lasting and very strong. Since i bought it, my small sister keeps on staring at me. She keeps on asking me where i bought the hat from. In the next three months i am going to buy another one but a different color.

I've had so much fun with my "anger cap" that i must write a review for it. It seems fitting to say the least. Haha...i still remember the first time i saw this cap on milanoo. I was having a fight with my mum and when i saw this hat i decided that i would make it my hat for times when i was angry. To tell people not to mess with me. I waited for it like a little girl and soon enough it did come. The color was a shade darker in real and i loved tt it was. It fit very snugly too and i now go around wearing it all over te house when i am having a bad day.