Customers Also Viewed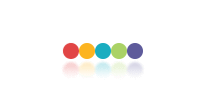 Description
| | | | |
| --- | --- | --- | --- |
| Source | One Piece Cosplay | Character | Roronoa Zoro |
| Components | Top, Sash, Accessory, Pants | Fabric | Polyester Cotton |
| Anime&Manga Type | Shounen | Type | Sets |
| Character Type | Japanese Anime | Height(bare feet)(inch) | Female Plus XL:69, Male 3XL :74¼-75½, Male Plus XXL:74¾, Female 3XL :72¼-73½, Male XXL:72¼-73½, Male Plus XL:72¾, Female XXL:70¼-71¾, Female Plus L:67, Female L:66¼-67¾, Male XL:70¼-71¾, Female Plus M:65, Male Plus L:70¾, Female Plus S:63, Male Plus M:69, Male L:68¼-69¾, Female M:64¼-65¾, Female Plus XS:61¼, Female S:62¼-63¾, Male M :66¼-67¾, Male Plus S:67, Male S:64¼-65¾, Female XS:60¼-61¾, Female XL:68¼-69¾, Male Plus XS:65, Female XXS:58¼-59¾, Female Plus XXXL:72¾, Male XS:62¼-63¾, Kid L :51¼-59¼, Male Plus XXXL:76¾, Male XXS :60¼-61¾, Kid S :43¼-51¼, Female Plus XXL:70¾ |
| Bust(inch) | Female 3XL :38¼-39, Male Plus XXL:48¼-50, Female Plus XL:42¼-44¼, Male 3XL :41¼-42¼, Female XXL:37¼-37¾, Male XXL:40¼-41, Female Plus L:38¼-40½, Male Plus XL:45-47¾, Female L:34¾-35½, Male XL:39-39¾, Female Plus M:35¾-37¼, Male Plus L:42¼-44½, Male Plus M:39-39¾, Female M:33½-34¼, Male L:37¾-38½, Female Plus S:33¾-35¼, Female S:32¼-33¼, Female Plus XS:32-33¼, Male M :36½-37½, Male Plus S:36¼-38¼, Female XS:31¼-32, Male S:35½-36¼, Female XL:35¾-36½, Male Plus XS:33¾-35¼, Male XS:34¼-35¼, Female Plus XXXL:46¼-46¾, Kid L :25½-29½, Female XXS:30-30¾, Kid S :21¾-25¼, Female Plus XXL:44½-45¾, Male XXS :33¼-33¾, Male Plus XXXL:50½-53¼ | Waist(inch) | Male 3XL :36½-37½, Female 3XL :30¾-31½, Male Plus XXL:41-43, Female XXL:29½-30¼, Female Plus L:31½-33¼, Male Plus XL:38¼-39, Male XXL:35½-36¼, Female Plus M:28-29¼, Male Plus L:35¼-37¼, Female L:27¼-28, Male XL:34¼-35¼, Female Plus S:26-27¼, Male L:33¼-33¾, Female M:26-26¾, Male Plus M:32-33¾, Male Plus S:30-31¼, Female S:24¾-25½, Male M :32-32¾, Female Plus XS:23¼-25¼, Male Plus XS:28-29¼, Female XS:23½-24½, Female XL:28¼-29¼, Male S:30¾-31½, Kid L :22½-27½, Male XS:29½-30¼, Female Plus XXXL:39-44¼, Female XXS:22½-23¼, Female Plus XXL:37¼-38½, Male Plus XXXL:44¼-46¼, Male XXS :28¼-29¼, Kid S :19¾-22¼, Female Plus XL:34¾-36½ |
| Hip(inch) | Female Plus XL:44¼-46½, Female Plus L:41-43, Male Plus XL:45¾-47¾, Female XXL:40¼-41, Male XXL:40½-41¼, Male XL:39¼-40¼, Male Plus L:43-48¾, Female L:37¾-38½, Female Plus M:38¼-39, Male L:38¼-39, Male Plus M:39¾-41¾, Female Plus S:35¾-37¼, Female M:36½-37½, Female Plus XS:33¾-35¼, Male M :37¼-37¾, Male Plus S:37¼-39, Female S:35½-36¼, Male Plus XS:34¾-37¼, Female XL:39-39¾, Female XS:34¼-35¼, Male S:35¾-36½, Female XXS:33¼-33¾, Kid L :28¾-32¾, Male XS:34¾-35½, Female Plus XXXL:48¾-52, Male XXS :33½-34¼, Kid S :23½-28¼, Female Plus XXL:46¾-48½, Male Plus XXXL:50½-54, Female 3XL :41¼-42¼, Male 3XL :41¾-42½, Male Plus XXL:48¾-50¾ | Weight | 0.55kg |
Do you want to look the same as Roronoa Zoro? Do you want to have a try to be the gorgeous character? Then this costume is designed for you. This costume is well designed with white and green, which looks unique. The green little belt on the arm adds more detailed fantasy. If you like it, then get it, you will have a wonderful time.
Customer Reviews
bonjour, bonsoir, j'ai les 3 sabres de zorro et je voulé savoir si on peut accroché les 3 sabres sur la ceinture qui et dans se costume. merci

Translate

bonsoir , je voulais juste savoir je veut commander 2 cosplays mais il y a une case que je ne comprend pas , c'est celle ou il y a ecrit "bateau" c'est quoi exactement dois-je la cocher parce qu'elle me met automatiquement sur état unies . merci d'avance pour votre réponse

Translate

bonjour, j'ai les trois sabres de zoro et je me demandé si on pouvait les acrocher au costume

Translate
Product Q&A
is it possible to get the white shirt with red stripes zoro wore during the Sabaody Archipelago Arc instead of the white one?

http://media.animevice.com/uploads/0/4479/226108-onepiece401_01_super.png http://images3.wikia.nocookie.net/__cb20130414060618/onepiece/images/9/9e/Anime_Zoro_Pre_Timeskip_Infobox.png

24/4/2013 By bobby

We are afraid that this item is unavailable for customization on style. Thank you.
Customers Who View This Item Also Bought