Customers Also Viewed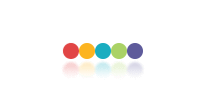 Description
| | | | |
| --- | --- | --- | --- |
| Source | Naruto Cosplay | Character | Uchiha Sasuke |
| Components | Sash, Jumpsuit | Fabric | Cotton |
| Anime&Manga Type | Shounen | Type | Sets |
| Character Type | Japanese Anime | Group | Men |
| Height(bare feet)(inch) | Male XXS :60¼-61¾, Kid S :43¼-51¼, Female Plus XXL:70¾, Female Plus XL:69, Male 3XL :74¼-75½, Male Plus XXL:74¾, Female 3XL :72¼-73½, Male XXL:72¼-73½, Male Plus XL:72¾, Female XXL:70¼-71¾, Female Plus L:67, Male XL:70¼-71¾, Female L:66¼-67¾, Female Plus M:65, Male Plus L:70¾, Female Plus S:63, Male Plus M:69, Female M:64¼-65¾, Male L:68¼-69¾, Female S:62¼-63¾, Male M :66¼-67¾, Female Plus XS:61¼, Male Plus S:67, Male S:64¼-65¾, Female XS:60¼-61¾, Female XL:68¼-69¾, Male Plus XS:65, Female XXS:58¼-59¾, Female Plus XXXL:72¾, Male XS:62¼-63¾, Kid L :51¼-59¼, Male Plus XXXL:76¾ | Bust(inch) | Female Plus XXL:44½-45¾, Male XXS :33¼-33¾, Male Plus XXXL:50½-53¼, Female 3XL :38¼-39, Male Plus XXL:48¼-50, Female Plus XL:42¼-44¼, Male 3XL :41¼-42¼, Female XXL:37¼-37¾, Male XXL:40¼-41, Female Plus L:38¼-40½, Male Plus XL:45-47¾, Female Plus M:35¾-37¼, Male Plus L:42¼-44½, Female L:34¾-35½, Male XL:39-39¾, Male Plus M:39-39¾, Female M:33½-34¼, Male L:37¾-38½, Female Plus S:33¾-35¼, Female S:32¼-33¼, Male M :36½-37½, Female Plus XS:32-33¼, Male Plus S:36¼-38¼, Female XS:31¼-32, Male S:35½-36¼, Female XL:35¾-36½, Male Plus XS:33¾-35¼, Male XS:34¼-35¼, Female Plus XXXL:46¼-46¾, Kid L :25½-29½, Female XXS:30-30¾, Kid S :21¾-25¼ |
| Waist(inch) | Male Plus XXXL:44¼-46¼, Male XXS :28¼-29¼, Kid S :19¾-22¼, Female Plus XL:34¾-36½, Male 3XL :36½-37½, Female 3XL :30¾-31½, Male Plus XXL:41-43, Female XXL:29½-30¼, Female Plus L:31½-33¼, Male Plus XL:38¼-39, Male XXL:35½-36¼, Female Plus M:28-29¼, Male Plus L:35¼-37¼, Female L:27¼-28, Male XL:34¼-35¼, Female Plus S:26-27¼, Female M:26-26¾, Male L:33¼-33¾, Male Plus M:32-33¾, Male Plus S:30-31¼, Female S:24¾-25½, Male M :32-32¾, Female Plus XS:23¼-25¼, Female XS:23½-24½, Male Plus XS:28-29¼, Female XL:28¼-29¼, Male S:30¾-31½, Kid L :22½-27½, Male XS:29½-30¼, Female Plus XXXL:39-44¼, Female XXS:22½-23¼, Female Plus XXL:37¼-38½ | Hip(inch) | Kid S :23½-28¼, Female Plus XXL:46¾-48½, Male Plus XXXL:50½-54, Female 3XL :41¼-42¼, Male 3XL :41¾-42½, Male Plus XXL:48¾-50¾, Female Plus XL:44¼-46½, Female Plus L:41-43, Male Plus XL:45¾-47¾, Male XXL:40½-41¼, Female XXL:40¼-41, Male XL:39¼-40¼, Male Plus L:43-48¾, Female Plus M:38¼-39, Female L:37¾-38½, Male L:38¼-39, Male Plus M:39¾-41¾, Female M:36½-37½, Female Plus S:35¾-37¼, Male M :37¼-37¾, Female Plus XS:33¾-35¼, Male Plus S:37¼-39, Female S:35½-36¼, Female XL:39-39¾, Male Plus XS:34¾-37¼, Female XS:34¼-35¼, Male S:35¾-36½, Female XXS:33¼-33¾, Kid L :28¾-32¾, Male XS:34¾-35½, Female Plus XXXL:48¾-52, Male XXS :33½-34¼ |
| Weight | 0.54kg | | |
Make you the same as Uchiha Sasuke in this Naruto cospaly costume for cosplay show.It comes with a Belt,jumper,elbow support.Do you want to be a super star? Now, cherish the chance to sing in this summer. This costume is delicately made of high elasticity cotton material, which is soft and comfortable. It comes with belt, jumper, and elbow support. When you wear it, it will enable you to be the Naruto Uchiha easily. How can you unmoved when you see such an art.
Customer Reviews
I have my package yesterday. This is an amazing cosplay costume. Good quality and workmanship. Like it very much. 

Ich hätte da mal eine Frage, und zwar: Sind bei dem Cosplay der rote Gürtel, die Stulpen UND das T-Shirt mit Hose dabei?? Danke schon mal an den der meine Frage beantwortet :D

Translate

This is the best costume i ever got in my life i think you guys should get it
Product Q&A
product information

Hm great stuff but what is the material made from cause i want to know if i put it in the washer, will it be destroyed or not. Same with the Uchiha crest at the back, and is that long red thingie at the back removable?

29/5/2012 By Dan

first it is washabe and the red thingie is removable.
Why doesn't it have the part for the legs?

Why doesn't it have the part for the legs?

26/2/2012 By Katlyn

The length for the legs are as the pictures. :)
Customers Who View This Item Also Bought