Customers Also Viewed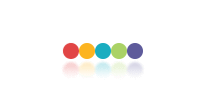 Description
| | | | |
| --- | --- | --- | --- |
| Source | Naruto Cosplay | Material | Plastic |
| Type | Kunai, Weapon, Accessories | Length(inch) | Specification:5¼ |
| Height(inch) | Specification:0¼ | Width(inch) | Specification:1 |
| Weight | 0.26kg | | |
Are you a fan of Naruto Kunai? If you are, I think this Naruto Kunai three knife set will be your favorite choice. It is designed the same as Kunai's weapon. This set is composed with three knives which are made from plastic. So you don't need to worry its sharp. Believe me, you will become the spotlight when you wear it.It is worth your buying.
Product Details:
-Made from plastic
-Including three knives
-Custom alterations are not offered on this product

Customer Reviews
some time ago i bought a kunai, and i was really suprised by the quallity. it's really solid and won't break if you accidantly drop it (unlike other kunai i bought in the past). there is just one tiny flaw: the fabrick wrapped around the handle can come a bit louse, but that is easilly fixxed with a tiny bit of tape (as you can see in the picture). overall there is nothing to be dissapointed about!

Reply:
Dear youssef,
It is 15 cm.

A kunai is a small throwing knife, a ten inch knife is like rambo or action movie junk. These kunai are the proper size to be accurate to the actual weapon, i am pleased with the product :)

After closer examination and comparison to actual kunai i am still pleased with this product, its not \'overly glorified\' like the tv show makes, it, but it is just like an actual kunai.

Just the right size and exactly what I asked for, very good quality and recommend to people if they need handheld kunai.

These are completely plastic, but strong and sturdy. I compared it with some real Kunai and they look very real. Also a bit sharp so you might want to be careful with them. I was a bit disappointed that they were so tiny. 6 inches! The rings were so small that they didn\'t even fit my finger. I thought I\'d be getting a pair that were as big as the ones in the picture. So a little heads up to all you future buyers. You should check up with the people at Milanoo first before you buy. Theres a 24/7 online customer care who can help you. I wish that had occured to me though. Also, I couldn\'t tell what the brown paper with the Naruto symbol on it is for. Could you?

Of course they're plastic, everyone! They're for children, accessories for costumes. I received them for my kid and he is happy with them. They're small, for his hands are just fine and the ring at the bottom is precisely how big his finger is. They are perfect for playgrounds. What did you all think? That milanoo sells weapons designed after the ones in cartoon. Now that was all funny. Good job milanoo!
Product Q&A
product information

is the blade 15cm or 15cm overall??

27/6/2012 By nate

NO.The size is 13cm(length),2.5cm(width),0.5cm(height)
Can we get the 3 pack with white tape instead of red?

Can we get the 3 pack with white tape instead of red?

2/6/2010 By Kyle

Many sorry for that the red part could not be changed with white.Thanks
Customers Who View This Item Also Bought