Customers Also Viewed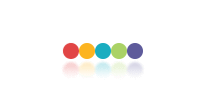 Description
| | | | |
| --- | --- | --- | --- |
| Source | Naruto Cosplay | Character | Jiraiya |
| Components | Underwear, Top, Overcoat, Accessory, Pants | Fabric | Cotton, Polyester Cotton |
| Anime&Manga Type | Shounen | Type | Sets |
| Character Type | Japanese Anime | Group | Men |
| Height(bare feet)(inch) | Female Plus XXXL:72¾, Male XS:62¼-63¾, Kid L :51¼-59¼, Male Plus XXXL:76¾, Male XXS :60¼-61¾, Kid S :43¼-51¼, Female Plus XXL:70¾, Female Plus XL:69, Male 3XL :74¼-75½, Male Plus XXL:74¾, Female 3XL :72¼-73½, Male XXL:72¼-73½, Male Plus XL:72¾, Female XXL:70¼-71¾, Female Plus L:67, Male XL:70¼-71¾, Female L:66¼-67¾, Female Plus M:65, Male Plus L:70¾, Female Plus S:63, Male Plus M:69, Female M:64¼-65¾, Male L:68¼-69¾, Female S:62¼-63¾, Male M :66¼-67¾, Female Plus XS:61¼, Male Plus S:67, Male S:64¼-65¾, Female XS:60¼-61¾, Female XL:68¼-69¾, Male Plus XS:65, Female XXS:58¼-59¾ | Bust(inch) | Kid L :25½-29½, Female XXS:30-30¾, Kid S :21¾-25¼, Female Plus XXL:44½-45¾, Male XXS :33¼-33¾, Male Plus XXXL:50½-53¼, Female 3XL :38¼-39, Male Plus XXL:48¼-50, Female Plus XL:42¼-44¼, Male 3XL :41¼-42¼, Female XXL:37¼-37¾, Male XXL:40¼-41, Female Plus L:38¼-40½, Male Plus XL:45-47¾, Female Plus M:35¾-37¼, Male Plus L:42¼-44½, Female L:34¾-35½, Male XL:39-39¾, Male Plus M:39-39¾, Female M:33½-34¼, Male L:37¾-38½, Female Plus S:33¾-35¼, Female S:32¼-33¼, Male M :36½-37½, Female Plus XS:32-33¼, Male Plus S:36¼-38¼, Female XS:31¼-32, Male S:35½-36¼, Female XL:35¾-36½, Male Plus XS:33¾-35¼, Male XS:34¼-35¼, Female Plus XXXL:46¼-46¾ |
| Waist(inch) | Male XS:29½-30¼, Female Plus XXXL:39-44¼, Female XXS:22½-23¼, Female Plus XXL:37¼-38½, Male Plus XXXL:44¼-46¼, Male XXS :28¼-29¼, Kid S :19¾-22¼, Female Plus XL:34¾-36½, Male 3XL :36½-37½, Female 3XL :30¾-31½, Male Plus XXL:41-43, Female XXL:29½-30¼, Female Plus L:31½-33¼, Male Plus XL:38¼-39, Male XXL:35½-36¼, Female Plus M:28-29¼, Male Plus L:35¼-37¼, Female L:27¼-28, Male XL:34¼-35¼, Female Plus S:26-27¼, Female M:26-26¾, Male L:33¼-33¾, Male Plus M:32-33¾, Male Plus S:30-31¼, Female S:24¾-25½, Male M :32-32¾, Female Plus XS:23¼-25¼, Female XS:23½-24½, Male Plus XS:28-29¼, Female XL:28¼-29¼, Male S:30¾-31½, Kid L :22½-27½ | Hip(inch) | Female XXS:33¼-33¾, Kid L :28¾-32¾, Male XS:34¾-35½, Female Plus XXXL:48¾-52, Male XXS :33½-34¼, Kid S :23½-28¼, Female Plus XXL:46¾-48½, Male Plus XXXL:50½-54, Female 3XL :41¼-42¼, Male 3XL :41¾-42½, Male Plus XXL:48¾-50¾, Female Plus XL:44¼-46½, Female Plus L:41-43, Male Plus XL:45¾-47¾, Male XXL:40½-41¼, Female XXL:40¼-41, Male Plus L:43-48¾, Male XL:39¼-40¼, Female Plus M:38¼-39, Female L:37¾-38½, Male L:38¼-39, Male Plus M:39¾-41¾, Female M:36½-37½, Female Plus S:35¾-37¼, Male M :37¼-37¾, Female Plus XS:33¾-35¼, Male Plus S:37¼-39, Female S:35½-36¼, Female XL:39-39¾, Male Plus XS:34¾-37¼, Female XS:34¼-35¼, Male S:35¾-36½ |
| Weight | 1.50kg | | |
Make you the same as Jiraiya in this cosplay costume for Naruto cosplay show.
Product Q&A
Does this costume come with the wig?

I would just like to know if the buying the costume comes with the wig or do I need to buy it separately

25/5/2017 By Darius Mina

Hi. Thanks for choosing Milanoo. The item components include Top, Shorts, Sash, Overcoat, exclude wig.
Customers Who View This Item Also Bought