Customers Also Viewed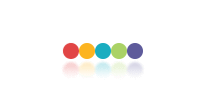 Description
| | | | |
| --- | --- | --- | --- |
| Source | Naruto Cosplay | Character | Hyuga Neji |
| Components | Top, Shorts | Fabric | Jazz Woolen |
| Anime&Manga Type | Shounen | Type | Sets |
| Character Type | Japanese Anime | Group | Men |
| Height(bare feet)(inch) | Female Plus S:63, Male Plus M:69, Female M:64¼-65¾, Male L:68¼-69¾, Female S:62¼-63¾, Male M :66¼-67¾, Female Plus XS:61¼, Male Plus S:67, Male S:64¼-65¾, Female XS:60¼-61¾, Female XL:68¼-69¾, Male Plus XS:65, Female XXS:58¼-59¾, Female Plus XXXL:72¾, Male XS:62¼-63¾, Kid L :51¼-59¼, Male Plus XXXL:76¾, Male XXS :60¼-61¾, Kid S :43¼-51¼, Female Plus XXL:70¾, Female Plus XL:69, Male 3XL :74¼-75½, Male Plus XXL:74¾, Female 3XL :72¼-73½, Male XXL:72¼-73½, Male Plus XL:72¾, Female XXL:70¼-71¾, Female Plus L:67, Male XL:70¼-71¾, Female L:66¼-67¾, Female Plus M:65, Male Plus L:70¾ | Bust(inch) | Male L:37¾-38½, Female Plus S:33¾-35¼, Female S:32¼-33¼, Male M :36½-37½, Female Plus XS:32-33¼, Male Plus S:36¼-38¼, Female XS:31¼-32, Male S:35½-36¼, Female XL:35¾-36½, Male Plus XS:33¾-35¼, Male XS:34¼-35¼, Female Plus XXXL:46¼-46¾, Kid L :25½-29½, Female XXS:30-30¾, Kid S :21¾-25¼, Female Plus XXL:44½-45¾, Male XXS :33¼-33¾, Male Plus XXXL:50½-53¼, Female 3XL :38¼-39, Male Plus XXL:48¼-50, Female Plus XL:42¼-44¼, Male 3XL :41¼-42¼, Female XXL:37¼-37¾, Male XXL:40¼-41, Female Plus L:38¼-40½, Male Plus XL:45-47¾, Female Plus M:35¾-37¼, Male Plus L:42¼-44½, Female L:34¾-35½, Male XL:39-39¾, Male Plus M:39-39¾, Female M:33½-34¼ |
| Waist(inch) | Female M:26-26¾, Male L:33¼-33¾, Male Plus M:32-33¾, Male Plus S:30-31¼, Female S:24¾-25½, Male M :32-32¾, Female Plus XS:23¼-25¼, Female XS:23½-24½, Male Plus XS:28-29¼, Female XL:28¼-29¼, Male S:30¾-31½, Kid L :22½-27½, Male XS:29½-30¼, Female Plus XXXL:39-44¼, Female XXS:22½-23¼, Female Plus XXL:37¼-38½, Male Plus XXXL:44¼-46¼, Male XXS :28¼-29¼, Kid S :19¾-22¼, Female Plus XL:34¾-36½, Male 3XL :36½-37½, Female 3XL :30¾-31½, Male Plus XXL:41-43, Female XXL:29½-30¼, Female Plus L:31½-33¼, Male Plus XL:38¼-39, Male XXL:35½-36¼, Female Plus M:28-29¼, Male Plus L:35¼-37¼, Female L:27¼-28, Male XL:34¼-35¼, Female Plus S:26-27¼ | Hip(inch) | Male Plus M:39¾-41¾, Female M:36½-37½, Female Plus S:35¾-37¼, Male M :37¼-37¾, Female Plus XS:33¾-35¼, Male Plus S:37¼-39, Female S:35½-36¼, Female XL:39-39¾, Male Plus XS:34¾-37¼, Female XS:34¼-35¼, Male S:35¾-36½, Female XXS:33¼-33¾, Kid L :28¾-32¾, Male XS:34¾-35½, Female Plus XXXL:48¾-52, Male XXS :33½-34¼, Kid S :23½-28¼, Female Plus XXL:46¾-48½, Male Plus XXXL:50½-54, Female 3XL :41¼-42¼, Male 3XL :41¾-42½, Male Plus XXL:48¾-50¾, Female Plus XL:44¼-46½, Female Plus L:41-43, Male Plus XL:45¾-47¾, Male XXL:40½-41¼, Female XXL:40¼-41, Male XL:39¼-40¼, Male Plus L:43-48¾, Female Plus M:38¼-39, Female L:37¾-38½, Male L:38¼-39 |
| Weight | 0.58kg | | |
Naruto fans will appreciate the simple authenticity of this Hyuuga Neji costume. The shirt features a high collar, short sleeves and a zip front closure. It is embellished with three straps of fabric across the front for added interest and detail. The shorts are comfortable and made from a plain black material. This is a versatile costume that could be worn as every day clothes as well. How will you decide to wear it?

Product Details:

-Made from high elasticity cotton
-Includes shirt and shorts
-Zip front closure
-Custom alterations are offered on this item for an additional fee.
Customer Reviews
Milanoo has proved yet again that their service is beyond anything that any other service provider has to offer and that quality is paramount to them. I got my costume delivered a couple of days ago and it looks just like the picture of it here on the website. I am amazed at how they manage to adapt designs from anime and make real life versions of them. That's like fulfilling the dreams of so many ardent fans like me who are dying to be a part of their favourite anime worlds. And milanoo does it so wonderfully while maintaining such high standards of service and product quality. I love it.

This costume looks really cool. I think i finally have a costume for my upcoming cosplay convention. I've been a regular shopper of milanoo for the last one year and my experience has been really satisfactory. The service has been reliable and the products have always been of a very high quality. I'm sure that even this dress will follow the same standards over time. What i like about this dress most is the way it has been adapted and that it has all the little detailing also in it. The shorts are also really cool and i wear them just like that too. Can't wait to get more costumes!
Product Q&A
I am a new shopper at milanoo and i have looked at some of the products they are up to standard. The quality of material is unique and high quality. But there are some things that i would to inquire before i order for the costume. For how long should i wait for the costume to reach my destination in Africa? Is there another color apart from this one like a green one or a red one?

12/10/2011 By Lydia

The whole time we need for an order is the processing time plus shipping time in total. Processing time listed under the shown pcitures, come in business days. Shipping time usually take 3-7 biz day. So sorry we do not have other colors, only shown color is available.
I am interested in buying this costume for a party and I have a couple of questions before I make a final decision. The costume itself looks like it would be kinda short and i was wondering just how short it would be on me I'm 6'2"? I also wanted to know if the material was any thing like spandex?

13/8/2011 By Ethan

Would you please select the suitable size according to our size chart? If there isn't standard size, you may select our Tailor Made service to have it customized. The fabric isn't spandex, but cotton.
Customers Who View This Item Also Bought