Customers Also Viewed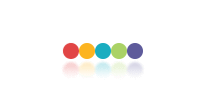 Description
| | | | |
| --- | --- | --- | --- |
| Source | Naruto Cosplay | Character | Hatake Kakashi |
| Components | Vest, Top, Pants | Fabric | Cotton |
| Anime&Manga Type | Shounen | Type | Sets |
| Character Type | Japanese Anime | Group | Men |
| Height(bare feet)(inch) | Male XXS :60¼-61¾, Kid S :43¼-51¼, Female Plus XXL:70¾, Female Plus XL:69, Male 3XL :74¼-75½, Male Plus XXL:74¾, Female 3XL :72¼-73½, Male XXL:72¼-73½, Male Plus XL:72¾, Female XXL:70¼-71¾, Female Plus L:67, Female L:66¼-67¾, Male XL:70¼-71¾, Female Plus M:65, Male Plus L:70¾, Female Plus S:63, Male Plus M:69, Female M:64¼-65¾, Male L:68¼-69¾, Female S:62¼-63¾, Male M :66¼-67¾, Female Plus XS:61¼, Male Plus S:67, Male S:64¼-65¾, Female XS:60¼-61¾, Female XL:68¼-69¾, Male Plus XS:65, Female XXS:58¼-59¾, Female Plus XXXL:72¾, Male XS:62¼-63¾, Kid L :51¼-59¼, Male Plus XXXL:76¾ | Bust(inch) | Female Plus XXL:44½-45¾, Male XXS :33¼-33¾, Male Plus XXXL:50½-53¼, Female 3XL :38¼-39, Male Plus XXL:48¼-50, Female Plus XL:42¼-44¼, Male 3XL :41¼-42¼, Female XXL:37¼-37¾, Male XXL:40¼-41, Female Plus L:38¼-40½, Male Plus XL:45-47¾, Male XL:39-39¾, Female Plus M:35¾-37¼, Male Plus L:42¼-44½, Female L:34¾-35½, Male Plus M:39-39¾, Female M:33½-34¼, Male L:37¾-38½, Female Plus S:33¾-35¼, Female S:32¼-33¼, Male M :36½-37½, Female Plus XS:32-33¼, Male Plus S:36¼-38¼, Female XS:31¼-32, Male S:35½-36¼, Female XL:35¾-36½, Male Plus XS:33¾-35¼, Male XS:34¼-35¼, Female Plus XXXL:46¼-46¾, Kid L :25½-29½, Female XXS:30-30¾, Kid S :21¾-25¼ |
| Waist(inch) | Male Plus XXXL:44¼-46¼, Male XXS :28¼-29¼, Kid S :19¾-22¼, Female Plus XL:34¾-36½, Male 3XL :36½-37½, Female 3XL :30¾-31½, Male Plus XXL:41-43, Female XXL:29½-30¼, Female Plus L:31½-33¼, Male Plus XL:38¼-39, Male XXL:35½-36¼, Female Plus M:28-29¼, Male Plus L:35¼-37¼, Female L:27¼-28, Male XL:34¼-35¼, Female Plus S:26-27¼, Female M:26-26¾, Male L:33¼-33¾, Male Plus M:32-33¾, Male Plus S:30-31¼, Female S:24¾-25½, Male M :32-32¾, Female Plus XS:23¼-25¼, Female XS:23½-24½, Male Plus XS:28-29¼, Female XL:28¼-29¼, Male S:30¾-31½, Kid L :22½-27½, Male XS:29½-30¼, Female Plus XXXL:39-44¼, Female XXS:22½-23¼, Female Plus XXL:37¼-38½ | Hip(inch) | Kid S :23½-28¼, Female Plus XXL:46¾-48½, Male Plus XXXL:50½-54, Female 3XL :41¼-42¼, Male 3XL :41¾-42½, Male Plus XXL:48¾-50¾, Female Plus XL:44¼-46½, Female Plus L:41-43, Male Plus XL:45¾-47¾, Female XXL:40¼-41, Male XXL:40½-41¼, Male XL:39¼-40¼, Male Plus L:43-48¾, Female Plus M:38¼-39, Female L:37¾-38½, Male L:38¼-39, Male Plus M:39¾-41¾, Female Plus S:35¾-37¼, Female M:36½-37½, Male M :37¼-37¾, Female Plus XS:33¾-35¼, Male Plus S:37¼-39, Female S:35½-36¼, Female XL:39-39¾, Male Plus XS:34¾-37¼, Female XS:34¼-35¼, Male S:35¾-36½, Female XXS:33¼-33¾, Kid L :28¾-32¾, Male XS:34¾-35½, Female Plus XXXL:48¾-52, Male XXS :33½-34¼ |
| Weight | 1.08kg | | |
They are ninja, but they are special ninja! They are teacher, and assassinate department. They are strong, quick, and heartless! But, when you are in the same village, they are kindhearted, gentle and patient. They are hidden ninja. They are in hidden leaf village ninja so they are in the same uniform. It is called konoha jounins uniform. There are jacket, vest, and trousers. They are made of high elasticity cotton. You will not feel any uncomfortable when you wear the uniform. The cool ninja cosplay is so fantasized, you will love it!
Customer Reviews
Just received the package today and it was AWESOME!!! 5/5 right away!!! Everything was perfect. The kakashi outfit fits me perfectly. Nothing was damaged. Quality was outstanding. Shipping was fast. Easy to track and right on time. Price was fair and customer service was fast and friendly. Even my mom was impressed when I wore the kakashi outfit. She thought it would look like a cheap outfit at first but when the product arrived it proved her wrong. She was impressed with the quality of the material. I like the sincerity of the service and will definitely buy here again! Thank you Milanoo! I highly recommend this site to everyone and I don't say this lightly.

Costume really beautiful, even better than I could expect! :) as you can see in the picture! Grazieee milanooooo !!!

Show original review

I love It. The quality is fantastic.

Everything fit perfectly. Came within time for Halloween. Customer service was patient with me. My son won't take it off.

I have been buying stuff from milanoo for quite some time now and hence, I'm fully aware of their range of dresses and accessories as well as the quality of the stuff they stock and sell. In all the time I have bought stuff off this site, I have yet to receive something I can complain about. Such is the quality of this site. I'm a huge Zelda fan and a cosplay enthusiast. I bought this Link costume for an upcoming cos event in my town. It's a brilliant costume with great detailing and quite accurate I might add. It fits me well and manages to bring the desired effect of cos.

really good quality feels like real clothing and not a cheap costume

Fantastic from all points of view. Outstanding quality both of the product and of the supplier compliments to MILANOO

Show original review

I received it before the safe event. Thank you. However, I feel that it takes too much time to ship. Since the inner fabric is also slightly thinner, it may crack if the underwear does not cover with the spats. The best was just size. Making is also polite. It is good. So, in the overall evaluation the stars are three.

Show original review
Product Q&A
Sizes

There is no sizes chart with this costume, I was wondering what the best size would be for a Male having the measurements of Height: 183cm Bust: 88cm Waist: 80cm Hip: 86cm

4/8/2013 By RyanJames

Deeply sorry we will add the size chart in 24hours .Please kindly check it then .Thank you for visiting us .
Does everything in the picture comes with it?

Like the wig, headband, mask, and slippers?

11/6/2017 By Howard

Hi. Thanks for choosing Milanoo. The item components include Vest, Top, Pants.
Does this product come with the headband?

how much would it be

26/5/2015 By usef

The headband is not included to the costume, please check the following link for the page of headband. You may purchase it seperately: http://www.milanoo.com/product/black-naruto-leaf-village-ninja-headband-black-p4321.html?parentid=4273
Customers Who View This Item Also Bought