Customers Also Viewed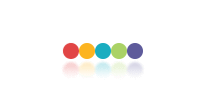 Description
| | | | |
| --- | --- | --- | --- |
| Style | Steampunk, Aristocrat | Fabric | Gabardine |
| Shown Color | Ivory | Components | Overcoat |
| Gender | Men | Occasion | Holiday, Pageant, Halloween |
| Group | Adults | Sleeve Length | Long Sleeve |
| Height(bare feet)(inch) | Male M :66¼-67¾, Female S:62¼-63¾, Female XS:60¼-61¾, Male S:64¼-65¾, Female XL:68¼-69¾, Male XS:62¼-63¾, Kid L :51¼-59¼, Female XXS:58¼-59¾, Kid S :43¼-51¼, Male XXS :60¼-61¾, Female 3XL :72¼-73½, Male 3XL :74¼-75½, Female XXL:70¼-71¾, Male XXL:72¼-73½, Female L:66¼-67¾, Male XL:70¼-71¾, Female M:64¼-65¾, Male L:68¼-69¾ | Bust(inch) | Female S:32¼-33¼, Female XS:31¼-32, Male S:35½-36¼, Female XL:35¾-36½, Male XS:34¼-35¼, Kid L :25½-29½, Female XXS:30-30¾, Kid S :21¾-25¼, Male XXS :33¼-33¾, Male 3XL :41¼-42¼, Female 3XL :38¼-39, Female XXL:37¼-37¾, Male XXL:40¼-41, Female L:34¾-35½, Male XL:39-39¾, Male L:37¾-38½, Female M:33½-34¼, Male M :36½-37½ |
| Waist(inch) | Female S:24¾-25½, Male M :32-32¾, Male S:30¾-31½, Female XL:28¼-29¼, Female XS:23½-24½, Kid L :22½-27½, Female XXS:22½-23¼, Male XS:29½-30¼, Kid S :19¾-22¼, Male XXS :28¼-29¼, Female 3XL :30¾-31½, Male 3XL :36½-37½, Female XXL:29½-30¼, Male XXL:35½-36¼, Female L:27¼-28, Male XL:34¼-35¼, Male L:33¼-33¾, Female M:26-26¾ | Hip(inch) | Male M :37¼-37¾, Female XL:39-39¾, Male S:35¾-36½, Female XS:34¼-35¼, Female XXS:33¼-33¾, Kid L :28¾-32¾, Male XS:34¾-35½, Male XXS :33½-34¼, Kid S :23½-28¼, Female 3XL :41¼-42¼, Male 3XL :41¾-42½, Male XXL:40½-41¼, Female XXL:40¼-41, Male XL:39¼-40¼, Female L:37¾-38½, Female M:36½-37½, Male L:38¼-39, Female S:35½-36¼ |
| Weight | 1.00kg | | |
Steampunk fashions have become increasingly popular in recent times, but many people still don't know what it refers to. Steampunk is sort of like the Victorian-era future that never was. This fancy jacket is one example of Steampunk fashion. It's made from a neutral khaki fabric and features a single breasted design. The coat is knee length and features a button closure and slit pocket on each side. The collar is traditional and round and the cuffs are tailored as well as embellished with buttons. The simple color will coordinate well with many pieces in your wardrobe.

Product Details:

-Made from jazz cloth
-Round collar and cuffs
-Button closure
-Knee length
-Slit pockets
-Jacket only
-Available in men's sizes XXS to XXXL
-Available in kids' sizes S and L
-Custom alterations are offered on this product for an additional fee.
Customer Reviews
Coat arrived on time for event, ordered at begining of month and arrived before end, made from scratch. This item, Khaki, little more yellow than I expected, but nicely made and constructed, very nice work, will do the job nicely. Jazz cloth is 37% Terylene and 63% cotton if you are interested, nice fabric with a little body to provide a little stiffness to the material. All in all great servive and quality, will I order again, you bet, would I reccomend them, you bet. Tim

Hello this is Dania, this is really decent steam punk coat last time i came there for purchasing this type of dress but that time i did not find this so i purchased simple jacket and today i come online for purchasing me a simple sober dress and also jeans and t-shirt for my husband and suddenly my eyes come from this products now i am very confuse what should i do. And what i purchased from here. Now i am leaving for this and tomorrow i will also come here with my husband then i purchase what he want jeans or coat and also one dress for me. Bbye tc

I got my own coat yesterday ust as promised. I comment their great delivery service. Everything was done according to what they promised to do. The coat was in a very good condition. The material is a hundred percent in good quality. The technique done in sewing the coat is undeniably excellent. The coat had good finishing touches. It did not have messy stitches I hate so much about big coats. I would definitely come back and buy more products from this site. Kudos! I am looking forward to our next transaction.

HELLO EVERYONE THIS IS BOB,THIS REALLY A DECENT AND BEAUTIFUL STEAMPUNK COAT I HAVE PURCHASED IT FROM HERE ,ITS TAILORING IS DAM CUTE AND IS PERFECTLY DONE BY MILANOO THANKS ALOT MILANOO FOR HAVIG A HUGE OPTIONS OF JACKETS AND ACCESSORIES FOR HALOOWEEN PARTY.

My boyfriend got the best surprise (or so he told me) when i gave him this amazing looking khaki full length coat from milanoo. He is really interested in the steam punk fashion scene and also goes around sporting mutton chops like men in Victorian England. I thought this coat really suited his laid back personality and his charming nature so i got it for him. I guessed his measurements from an old coat and milanoo did all the magic that was to be done and gave me the best present to give to my boyfriend. I wish there was more in store for women too to choose from the steam punk collection.

This long coat is nothing short of a being a complete package with beautiful embroidery and everything. Milanoo has been trusted and tried by me and friends and we are all a huge fan. Milanoo has never disappointed us with anything. Exceptionally never with the quality of stuff. I am just in awe of this outit. It is gorgeous and has such a smooth color with a soft nice feel that is so easy on the skin. I have gifted this to my dad and he looks amazing. Milanoo is my wardrobe caretaker and this is going great for dad too. I am so satisfied with the pricing and quality that I'd suggest this to anyone and everyone. Milanoo is the most trustable website ever.
Customers Who View This Item Also Bought