Customers Also Viewed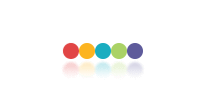 Description
| | | | |
| --- | --- | --- | --- |
| Style | Steampunk, Aristocrat | Fabric | Gabardine |
| Shown Color | Black | Components | Overcoat |
| Gender | Men | Occasion | Holiday, Pageant, Halloween |
| Group | Adults | Sleeve Length | Long Sleeve |
| Height(bare feet)(inch) | Female M:64¼-65¾, Male L:68¼-69¾, Male M :66¼-67¾, Female S:62¼-63¾, Female XS:60¼-61¾, Male S:64¼-65¾, Female XL:68¼-69¾, Male XS:62¼-63¾, Kid L :51¼-59¼, Female XXS:58¼-59¾, Male XXS :60¼-61¾, Kid S :43¼-51¼, Female 3XL :72¼-73½, Male 3XL :74¼-75½, Female XXL:70¼-71¾, Male XXL:72¼-73½, Female L:66¼-67¾, Male XL:70¼-71¾ | Bust(inch) | Male L:37¾-38½, Female M:33½-34¼, Male M :36½-37½, Female S:32¼-33¼, Female XS:31¼-32, Male S:35½-36¼, Female XL:35¾-36½, Kid L :25½-29½, Male XS:34¼-35¼, Female XXS:30-30¾, Kid S :21¾-25¼, Male XXS :33¼-33¾, Male 3XL :41¼-42¼, Female 3XL :38¼-39, Female XXL:37¼-37¾, Male XXL:40¼-41, Female L:34¾-35½, Male XL:39-39¾ |
| Waist(inch) | Female M:26-26¾, Female S:24¾-25½, Male M :32-32¾, Male S:30¾-31½, Female XL:28¼-29¼, Female XS:23½-24½, Kid L :22½-27½, Female XXS:22½-23¼, Male XS:29½-30¼, Kid S :19¾-22¼, Male XXS :28¼-29¼, Female 3XL :30¾-31½, Male 3XL :36½-37½, Female XXL:29½-30¼, Male XXL:35½-36¼, Female L:27¼-28, Male XL:34¼-35¼, Male L:33¼-33¾ | Hip(inch) | Male L:38¼-39, Female S:35½-36¼, Male M :37¼-37¾, Female XL:39-39¾, Male S:35¾-36½, Female XS:34¼-35¼, Female XXS:33¼-33¾, Kid L :28¾-32¾, Male XS:34¾-35½, Male XXS :33½-34¼, Kid S :23½-28¼, Female 3XL :41¼-42¼, Male 3XL :41¾-42½, Male XXL:40½-41¼, Female XXL:40¼-41, Male XL:39¼-40¼, Female L:37¾-38½, Female M:36½-37½ |
| Weight | 1.00kg | | |
Steampunk fashions have become increasingly popular in recent times, but many people still don't know what it refers to. Steampunk is sort of like the Victorian-era future that never was. This fancy jacket is one example of Steampunk fashion. It's made from a gorgeous black fabric and features a double breasted design. The coat is knee length and features two rows of decorative buttons and slit pocket on each side. It also has another slit pocket on the chest area. The collar is traditional and round and the cuffs are tailored. The lapels are lined with a satiny fabric to give this coat a very formal feel, perfect for gatherings and dinner parties. The back of the coat features a tailcoat hem and is a very professionally cut. Just a handsome coat for anyone's wardrobe.

Product Details:

-Made from jazz cloth
-Round collar and cuffs
-Lined lapels
-Slit pockets on the side, chest
-Jacket only
-Available in women's sizes XS to XXL
-Available in men's sizes XS to XXL -Available in kids' sizes S and L
-Custom alterations are offered on this product for an additional fee.
Customer Reviews
I recently discovered what steampunk is after reading about it on a webcomic called fallen angels. I was mesmerized by the whole concept of the steampunk fashion and I wanted to own something that I could wear that would be reflective of my newfound love for steampunk. So I came to the one place I knew would help me for sure(that's milanoo guys!) and saw that they in fact did have a vibrant steampunk section. I saw this swallowtail coat and just knew that I had to own it. It's a simple yet classic design without too much frills which is what I like in my clothing.after receiving it I subjected it to a rigorous inspection for stitching and cloth quality tests and found that it was absolutely grade A stuff. The jazz cloth is lightweight but fits nicely and everything was sent according to my size specifications. That's good marks on customer support for the guys over at milanoo.

I am really satisfied with the huge range of Milanoo's collection and the amazingly affordable prices that they offer their products at. I have been looking for a gift for my grandfather for a very long time since his 75th birthday is coming and i wanted something that he would really like. He is an ex army man and likes formality a lot which is why i got him this swallowtail coat. He was really happy when i gave it to him and told me he would wear it for sure on my wedding. Haha. I told him that was a long time away and he tried it on and was really happy tha it was his fit. Good job guys.

My foray into steam punk has been mostly because of friends who are also into this genre and like to read about it and incorporate elements f it in their lives and also because of various comics and cartoons on the internet. I think steam punk is a great was to dress up for parties and cosplay and that is exactly what i use steam punk for. I saw this coat and it instantly brought to my mid images of Sherlock Holmes going around London soling murders and conspiracies and that is why i decided that i was going to buy this coat and incorporate in creating a sherlock costume.
Customers Who View This Item Also Bought