Customers Also Viewed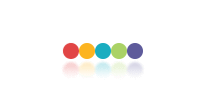 Description
| | | | |
| --- | --- | --- | --- |
| Source | Negima! Magister Negi Magi | Character | School Uniform |
| Components | Vest, Tie, Skirt, Shirt | Fabric | Cotton, Lining, T/R Plaid, Uniform Cloth |
| Anime&Manga Type | Campus | Height(bare feet)(inch) | Male Plus XL:72¾, Female XXL:70¼-71¾, Female Plus L:67, Female L:66¼-67¾, Male XL:70¼-71¾, Female Plus M:65, Male Plus L:70¾, Female Plus S:63, Male Plus M:69, Female M:64¼-65¾, Male L:68¼-69¾, Female S:62¼-63¾, Male M :66¼-67¾, Female Plus XS:61¼, Male Plus S:67, Male S:64¼-65¾, Female XS:60¼-61¾, Female XL:68¼-69¾, Male Plus XS:65, Female XXS:58¼-59¾, Female Plus XXXL:72¾, Male XS:62¼-63¾, Kid L :51¼-59¼, Male Plus XXXL:76¾, Male XXS :60¼-61¾, Kid S :43¼-51¼, Female Plus XXL:70¾, Female Plus XL:69, Male 3XL :74¼-75½, Male Plus XXL:74¾, Female 3XL :72¼-73½, Male XXL:72¼-73½ |
| Bust(inch) | Female XXL:37¼-37¾, Male XXL:40¼-41, Female Plus L:38¼-40½, Male Plus XL:45-47¾, Male XL:39-39¾, Female Plus M:35¾-37¼, Male Plus L:42¼-44½, Female L:34¾-35½, Male Plus M:39-39¾, Female M:33½-34¼, Male L:37¾-38½, Female Plus S:33¾-35¼, Female S:32¼-33¼, Male M :36½-37½, Female Plus XS:32-33¼, Male Plus S:36¼-38¼, Female XS:31¼-32, Male S:35½-36¼, Female XL:35¾-36½, Male Plus XS:33¾-35¼, Male XS:34¼-35¼, Female Plus XXXL:46¼-46¾, Kid L :25½-29½, Female XXS:30-30¾, Kid S :21¾-25¼, Female Plus XXL:44½-45¾, Male XXS :33¼-33¾, Male Plus XXXL:50½-53¼, Female 3XL :38¼-39, Male Plus XXL:48¼-50, Female Plus XL:42¼-44¼, Male 3XL :41¼-42¼ | Waist(inch) | Male XXL:35½-36¼, Female Plus M:28-29¼, Male Plus L:35¼-37¼, Female L:27¼-28, Male XL:34¼-35¼, Female Plus S:26-27¼, Female M:26-26¾, Male L:33¼-33¾, Male Plus M:32-33¾, Male Plus S:30-31¼, Female S:24¾-25½, Male M :32-32¾, Female Plus XS:23¼-25¼, Female XS:23½-24½, Male Plus XS:28-29¼, Female XL:28¼-29¼, Male S:30¾-31½, Kid L :22½-27½, Male XS:29½-30¼, Female Plus XXXL:39-44¼, Female XXS:22½-23¼, Female Plus XXL:37¼-38½, Male Plus XXXL:44¼-46¼, Male XXS :28¼-29¼, Kid S :19¾-22¼, Female Plus XL:34¾-36½, Male 3XL :36½-37½, Female 3XL :30¾-31½, Male Plus XXL:41-43, Female XXL:29½-30¼, Female Plus L:31½-33¼, Male Plus XL:38¼-39 |
| Hip(inch) | Female Plus L:41-43, Male Plus XL:45¾-47¾, Female XXL:40¼-41, Male XXL:40½-41¼, Male XL:39¼-40¼, Male Plus L:43-48¾, Female Plus M:38¼-39, Female L:37¾-38½, Male L:38¼-39, Male Plus M:39¾-41¾, Female Plus S:35¾-37¼, Female M:36½-37½, Male M :37¼-37¾, Female Plus XS:33¾-35¼, Male Plus S:37¼-39, Female S:35½-36¼, Female XL:39-39¾, Male Plus XS:34¾-37¼, Female XS:34¼-35¼, Male S:35¾-36½, Female XXS:33¼-33¾, Kid L :28¾-32¾, Male XS:34¾-35½, Female Plus XXXL:48¾-52, Male XXS :33½-34¼, Kid S :23½-28¼, Female Plus XXL:46¾-48½, Male Plus XXXL:50½-54, Female 3XL :41¼-42¼, Male 3XL :41¾-42½, Male Plus XXL:48¾-50¾, Female Plus XL:44¼-46½ | Weight | 0.58kg |
Make you the same as the character in this Magister Negi Magi cosplay costume for cosplay show.
Customer Reviews
Great costume. Tailored perfectly! Exactly tight and lose in the right places like the anime :D Fast shipping too! Defintaly buy from here again for my close play needs! Thanks!

Reply:
Dear chrisy,
Thanks for your support.

Reply:
Dear clara,
Bonjour, non les chuassures ne sont pas avec. Cordialement!

Translate

I ordered it custom-made and though the skirt and shirt fit quite well, the vest was a little too loose and redder than I expected. Still a good buy.
Customers Who View This Item Also Bought