Customers Also Viewed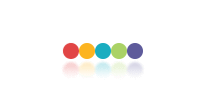 Description
| | | | |
| --- | --- | --- | --- |
| Shown Color | Ivory | Fabric | Satin Fabric |
| Closures | 2-button | Components | Jacket, Pants, Waistcoat |
| Occasion | Engagement | Category | Suits |
| Weight | 1.20kg | | |
Customer Reviews
Bonjour je viens de recevoir ce costume et le marron n'est en aucun cas le même que celui sur la photo.Celui que j'ai reçu est chocolat très foncé.Déçu par les finitions et le colori

Translate

Bonjour je viens de recevoir ce costume et le marron n'est en aucun cas le même que celui sur la photo.Celui que j'ai reçu est chocolat très foncé.Déçu par les finitions et le colorie

Translate

ByShepherd Sandile Mthunzi

woow i love the suit as advertised meaning the colour because as i have been placing my order i found out that the colour isn't there! However, i wear size 30 on pants so do i have to order small size?

Reply:
Dear Shepherd Sandile Mthunzi,
you just should follow our size chart,it will be OK.

quisiera saber si el color marrón (color café) , es igual al color de la foto de este traje. Gracias

Reply:
Dear annetta.7,
Puede dejarnos mensaje en el comentario de pedido para decirnos qué color quiere.

Translate

Guten Tag, Sally hatte angefragt, ob es diesen Anzug nicht in der Farbe wie auf dem Bild gäbe. Aus Ihrer Antwort kann man aber nicht erkennen, ob dem so ist oder nicht. Der abgebildete Anzug ist nicht braun! sondern ganz eindeutig beige (eventuell mit einem leichten rosa touch, kann aber am Monitor täuschen). Da ich für meinen Mann einen solchen hellen Anzug suche, wäre es schön, wenn die Anzugfarbe dem Beigeton des hier abgebildeten Bild entspräche. MfG Doris

Reply:
Dear Doris Axthelm,
Guten tag vielen dank für ihre Anfrage die Farbe von bild ist Braun,recht am bild gibt es eine Tabellen von Farbeauswählen ,klicken Sie,wir können alle Farbe darin bearbeiten,vielen dank die kundenservice von milanoo

Translate

Verstehe ich das jetzt richtig: laut Farbauswahl gibt es diesen Anzug nicht (!) in der abgebildeten Farbe?!

Reply:
Dear Doris Axthelm,
Guten tag vielen danke für ihre Anfrage recht am bild gibt es eine Tabellen von Farbeauswählen,klicken Sie,wir können alle Farbe darin bearbeiten,vielen dank die kundenservice von milanoo

Translate

bonjour, il n'y a pas de nuancier a quoi correspond le marron café? a la photo?? cordialement

Reply:
Dear DAMIEN,
Bonjour, la couleur marron café est comme sur la photo. Cordialement!

Translate

bonjour, quels seraient les délais de livraison sachant que je vis en France ? ma fille a besoin d'une robe de demoiselle, le traitement des deux produits se feront-ils en même temps ? autre chose, des chemises commes celles proposées dans vos images sont-elles également en vente sur le site ? merci et à bientôt .

Reply:
Dear jose,
Bonjour, si vous commandez 2 articles. le délai de livraison sera le délai de livraison le plus longue dans les deux articles. Le chemise n'est pas dans la costume. Cordialement!

Translate

Bonjour ADISSODA Gina, ce costume me plaît mais vu votre commentaire pourriez vous m'envoyer une photo de celui que vous avez reçu pour que je m'en fasse une idée merci !!! Mon mail est laureva07@hotmail.fr.

Translate

Bonjour Gina ce costume plait il a votre fiancé? je voudrais en acheter pour mon fiancé. Merci

Translate
Product Q&A
Can a vest be altered to fit a woman?

I am a female and getting married-I want to wear a suit-

8/6/2014 By Carolyn

Please select the Tailor Made option to have it customized.
Can I get a different colored vest with an Ivory Tuxedo and pants?

I'd like to buy an Ivory colored Tux and pants, with a red vest. If that possible? Let me know

26/9/2013 By Carlo

Thanks for your visiting. We are so sorry that the vest can only be made in white, black and the same to the suit color.
Can the product be delivered in maximum of 18 days

Dera, I am interested in the Ivory Lapel Satin Groom Wedding Tuxedo, color (Ivory) and size (Medium) for both; Jacket, pants and waiscoat. I am getting married very soon and I would like to have on time. As per your description, this item can be delivered in 20-25 days which is too long for me. I am wondering if there is an expedite delivery so that it receive it in 15-18 days. If so, I would like to place the order on Monday. Regards, Raul.

9/11/2012 By Raul Pitoro

All the items are made from the scratch after the payment.. So we need 18 days for making it and plus 3-5 days in fast shipping or 7-9 days in standard shipping
Customers Who View This Item Also Bought