Customers Also Viewed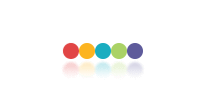 Description
| | | | |
| --- | --- | --- | --- |
| Source | InuYasha Cosplay | Character | Seshossmaru |
| Components | Top, Sash, Kimono, Accessory | Fabric | Uniform Cloth |
| Anime&Manga Type | Fantasy | Character Type | Japanese Anime |
| Height(bare feet)(inch) | Female 3XL :72¼-73½, Male 3XL :74¼-75½, Female XXL:70¼-71¾, Male XXL:72¼-73½, Female L:66¼-67¾, Male XL:70¼-71¾, Female M:64¼-65¾, Male L:68¼-69¾, Male M :66¼-67¾, Female S:62¼-63¾, Female XS:60¼-61¾, Male S:64¼-65¾, Female XL:68¼-69¾, Male XS:62¼-63¾, Kid L :51¼-59¼, Female XXS:58¼-59¾, Kid S :43¼-51¼, Male XXS :60¼-61¾ | Bust(inch) | Male 3XL :41¼-42¼, Female 3XL :38¼-39, Female XXL:37¼-37¾, Male XXL:40¼-41, Female L:34¾-35½, Male XL:39-39¾, Male L:37¾-38½, Female M:33½-34¼, Male M :36½-37½, Female S:32¼-33¼, Female XS:31¼-32, Male S:35½-36¼, Female XL:35¾-36½, Male XS:34¼-35¼, Kid L :25½-29½, Female XXS:30-30¾, Kid S :21¾-25¼, Male XXS :33¼-33¾ |
| Waist(inch) | Male XXS :28¼-29¼, Female 3XL :30¾-31½, Male 3XL :36½-37½, Female XXL:29½-30¼, Male XXL:35½-36¼, Female L:27¼-28, Male XL:34¼-35¼, Male L:33¼-33¾, Female M:26-26¾, Female S:24¾-25½, Male M :32-32¾, Male S:30¾-31½, Female XL:28¼-29¼, Female XS:23½-24½, Kid L :22½-27½, Female XXS:22½-23¼, Male XS:29½-30¼, Kid S :19¾-22¼ | Hip(inch) | Kid S :23½-28¼, Female 3XL :41¼-42¼, Male 3XL :41¾-42½, Male XXL:40½-41¼, Female XXL:40¼-41, Male XL:39¼-40¼, Female L:37¾-38½, Female M:36½-37½, Male L:38¼-39, Female S:35½-36¼, Male M :37¼-37¾, Female XL:39-39¾, Male S:35¾-36½, Female XS:34¼-35¼, Female XXS:33¼-33¾, Kid L :28¾-32¾, Male XS:34¾-35½, Male XXS :33½-34¼ |
| Weight | 1.6kg | | |
Wow is all we can say about this Inuyasha Sesshoumaru costume. Such attention to details was paid to creating this costume – down to the spiked shoulder piece and fur. The costume features a jacket, trousers, and belt and shoulder pieces. The jacket is in traditional Japanese kimono style while the belt ensures a snug fit. The billowing sleeves give the costume an almost majestic quality while the shoulder pieces add extreme detail and interest. Truly a must-have for any Inuyasha fan.

Product Details:

-Available in sizes XS to XXL
-Crafted from sturdy uniform fabric to hold its shape and prevent wrinkles
-Limited kids' sizes available
-Can be custom tailored for an additional fee.
Customer Reviews
All the pieces are separated, which is very nice, but can be a bit time consuming to put on. I usually have to use a reference picture to figure it out :p I have been wanting this costume for a while and at the time it was unavailable on Milanoo, but they were kind enough to notify me when it came back in stock. My only complaint is the tail piece is very heavy, so securing it to the rest of the costume is a bit of a struggle. I bought some large safety pins and so far that has been working alright.

The costume is correct. The image of Sesshomaru is reversed so that caused some confusion

einfach traumhaft!!!! alles dabei und schöne Farben!! meiner Meinung nach ist das Fell nicht "flauschig" genug aber sonst fabelhaft

Translate

they put the furry sholder and the spiky sholder decoration on the wrong side makes those perfectionst cosplay judges have a fit

Reply:
Dear marilyn,
Thanks for your advice. We will have professional staff deal with it soon.

Hallo wollte fragen, ob das Fell das über der Schulter ist dabei ist? Lg Lea

Reply:
Dear lea.neumann,
Guten tag vielen dank für ihre Anfrage ich habe gefragt,das Fell über der Schulter ist dabei,vielen dank die kundenservice von milanoo

Translate

OK so i just got this costume in the mail a few days ago. And I love this costume the fabric is much better than I thought! Comes with everything!

Reply:
Dear nightwolf2074,
Per your asked question, we would like to feedback like follows: We really appreciate your kind confirmation and support very much and we will definitely do more to provide better service and products in the future. Look forward to serving you in very soon. If you have any queries, please feel free to contact us via: Email: service or order Thank you again for your support. With best regards

Customer service are Significantly helpful and Fast!

The experience was fantastic! They had what I wanted, at a great price, and everything went through smoothly. I was purchasing it as a gift for my boy friend,he loves very much!!!
Product Q&A
Is the bottom and the accessories detachable?

I was wondering if the bottoms are separate because I was going to be a female Sesshomaru and use a skirt as a replacement. And for the accessories, I just want to know if I can take off the bow, armour, and etc. from the body of the costume.

6/12/2015 By Beth F.

Thank you for taking interesting in our product,the bottoms are separate,the bow and armour are removeable.If you have any further enquires, please don't hesitate to contact us.
product information

hey just got to ask were is my order i made it on 6/4 and its now 6/25 it said total shiping time would be 19 to 21 days its 22day now just like to know were it is or how long it well be thanks...

25/6/2012 By chris22

Please accept our sincerest apology for any trouble or inconvenience we have caused you.Would you kindly tell me your order NO.or click here" http://www.milanoo.com/help/index-id-61.html"to check your order status .If there is any problem .please feedback it to our CS colleague through the page"http://www.milanoo.com/help/Customer-Service-module-index.html",we will deal with it asap
waaaaa its already 16 days where is my sesshomaru costume???

waaaaa its already 16 days where is my sesshomaru costume???

3/12/2010 By larry_ramos124

We shipped your package on Nov. 27 at our time. It is on the way to your house. You will receive it soon.