Customers Also Viewed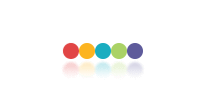 Description
| | | | |
| --- | --- | --- | --- |
| Source | InuYasha Cosplay | Character | Kikyou |
| Components | Underwear, Top, Kimono | Fabric | Uniform Cloth |
| Anime&Manga Type | Fantasy | Character Type | Japanese Anime |
| Height(bare feet)(inch) | Male S:64¼-65¾, Female XS:60¼-61¾, Female XL:68¼-69¾, Male Plus XS:65, Female XXS:58¼-59¾, Female Plus XXXL:72¾, Male XS:62¼-63¾, Kid L :51¼-59¼, Male Plus XXXL:76¾, Male XXS :60¼-61¾, Kid S :43¼-51¼, Female Plus XXL:70¾, Female Plus XL:69, Male Plus XXL:74¾, Male 3XL :74¼-75½, Female 3XL :72¼-73½, Male XXL:72¼-73½, Male Plus XL:72¾, Female XXL:70¼-71¾, Female Plus L:67, Female L:66¼-67¾, Male XL:70¼-71¾, Female Plus M:65, Male Plus L:70¾, Female Plus S:63, Male Plus M:69, Female M:64¼-65¾, Male L:68¼-69¾, Female S:62¼-63¾, Male M :66¼-67¾, Female Plus XS:61¼, Male Plus S:67 | Bust(inch) | Female XL:35¾-36½, Male Plus XS:33¾-35¼, Male XS:34¼-35¼, Female Plus XXXL:46¼-46¾, Kid L :25½-29½, Female XXS:30-30¾, Kid S :21¾-25¼, Female Plus XXL:44½-45¾, Male XXS :33¼-33¾, Male Plus XXXL:50½-53¼, Male Plus XXL:48¼-50, Female 3XL :38¼-39, Female Plus XL:42¼-44¼, Male 3XL :41¼-42¼, Female XXL:37¼-37¾, Male XXL:40¼-41, Female Plus L:38¼-40½, Male Plus XL:45-47¾, Female L:34¾-35½, Male XL:39-39¾, Female Plus M:35¾-37¼, Male Plus L:42¼-44½, Female M:33½-34¼, Male Plus M:39-39¾, Male L:37¾-38½, Female Plus S:33¾-35¼, Female S:32¼-33¼, Male M :36½-37½, Female Plus XS:32-33¼, Male Plus S:36¼-38¼, Female XS:31¼-32, Male S:35½-36¼ |
| Waist(inch) | Female XS:23½-24½, Male Plus XS:28-29¼, Female XL:28¼-29¼, Male S:30¾-31½, Kid L :22½-27½, Male XS:29½-30¼, Female Plus XXXL:39-44¼, Female XXS:22½-23¼, Female Plus XXL:37¼-38½, Male Plus XXXL:44¼-46¼, Male XXS :28¼-29¼, Kid S :19¾-22¼, Female Plus XL:34¾-36½, Male 3XL :36½-37½, Female 3XL :30¾-31½, Male Plus XXL:41-43, Male Plus XL:38¼-39, Female XXL:29½-30¼, Female Plus L:31½-33¼, Male XXL:35½-36¼, Female Plus M:28-29¼, Male Plus L:35¼-37¼, Female L:27¼-28, Male XL:34¼-35¼, Female Plus S:26-27¼, Female M:26-26¾, Male L:33¼-33¾, Male Plus M:32-33¾, Male Plus S:30-31¼, Female S:24¾-25½, Male M :32-32¾, Female Plus XS:23¼-25¼ | Hip(inch) | Female XS:34¼-35¼, Male S:35¾-36½, Female XXS:33¼-33¾, Kid L :28¾-32¾, Male XS:34¾-35½, Female Plus XXXL:48¾-52, Male XXS :33½-34¼, Kid S :23½-28¼, Female Plus XXL:46¾-48½, Male Plus XXXL:50½-54, Male Plus XXL:48¾-50¾, Female 3XL :41¼-42¼, Male 3XL :41¾-42½, Female Plus XL:44¼-46½, Female Plus L:41-43, Male Plus XL:45¾-47¾, Female XXL:40¼-41, Male XXL:40½-41¼, Male XL:39¼-40¼, Male Plus L:43-48¾, Female L:37¾-38½, Female Plus M:38¼-39, Male L:38¼-39, Male Plus M:39¾-41¾, Female M:36½-37½, Female Plus S:35¾-37¼, Male M :37¼-37¾, Female Plus XS:33¾-35¼, Male Plus S:37¼-39, Female S:35½-36¼, Female XL:39-39¾, Male Plus XS:34¾-37¼ |
| Weight | 1.22kg | | |
Make you the same as Kikyo in this InuYasha cosplay costume for cosplay show.
Customer Reviews
it all looks good, very soft material, I\'m satisfied anyway. Now I just need bow and arrow...haha If your site also sell stuff like that would be a big plus!

Me parece que eres genial por haber echo esta página y quería decirle que no puedo comprarlo con tarjeta,así que se lo pagaré cuando venga a entregármelo. Esta es mi dirección: Chiclana de la Frontera calle avenida de la Música (Fuenteamarga) vivo en uno de esos pisos blancos y burdeos. mi piso es bloque 7 portal dos y el telefonillo es segundo B,gracias y llámame a este número por que mi página de correo está como que no se quiere abrir. Mi número:672309974 GRACIAS

Translate

This is a really nice costume from the anime inuyasha. I am really fond of haing this piece in my collection of anime costumes. I like to dress up in this costume and invite people over to entertain and i like to be fancily dressed while i do that. Occasionally i wear costumes to cosplay and manga events but mostly i wear these costumes at home. That means long hours of wear and costumes must be really comfortable to do that. Thankfully all the clothes i have ever brought form milanoo have been really comfortable and have never disappointed me in terms of how they are made or how close they are in terms of adaptation to the anime. So that's a great plus point of milanoo.

Well well well. Milanoo has yet again saved my life. I had to go to this party at my friend's place and wanted something unique. I am a cosplay freak and it is very essential to me that I look my best especially when I am with someone. Well so this amazingly cute costume worked wonders for me. I paired it with a similar hairstyle like the character and with bellies. All in all the outfit was adorable so I was really satisfied. Not just that it was very comfortable too hence a great plus point there. I have been hooked to Milanoo since then, and have been advertising it for free to almost everyone I know.

disculpa esq soy mexicana de queretaro y me gustaria sabes cuanto seria por el traje y peluca juntos en pesos.grax

Reply:
Dear lily,
El peso del traje y de peluca juntos es 1.98kg. Si usted quiere saber con más detalle, podría verlo en la descripción de la página web en las siguientes, http://www.milanoo.com/es/Pluca-de-Kikyo-para-cosplay-de-InuYasha-p23723.html?parentid=9039 http://www.milanoo.com/es/Traje-de-Kikyo-para-cosplay-de-InuYasha-p9039.html claro ,si usted hay cualquiera duda acerca del producto ,dinoslo por favor, hacemos todo lo posible de satisfacer sus deseos.

Translate

This was a much higher quality fabric than I thought it would be! I'm so happy that my size was available as well. I wish all cosplays and costumes were that way. It was shipped right to my house on time! Thank you

とても可愛らしいお巫女さんになれるので大満足です。 確かに本格的なものではないので、生地も構造もいかにもコスプレって感じなのでしょうけど このお値段なら十分だと思います。ちょっと着てみたいなを叶えてくれるお店だと思いますよ。

Translate

bonjour,je voudrai savoir si on fait un 1.55m et 47kg je voudrais savoir quel taille serai le mieux parce que quand j'ai acheter le cosplay de ciel dans black butler la robe etais trop grande et la jupe trop petite donc je voudrai votre avie si vous plai . merci de me repondre .

Translate
Product Q&A
Which material?

Which fabrics / material is it?

10/10/2015 By Melanie

This costume is made of Uniform Cloth with the components of Kimono, Underwear, Top
I'm from Argentina i will like to know how much the sending cost of this item will be

Hi I'm from Argentina i will like to know how much the sending cost of this item will be thanks

22/1/2012 By Eugenia

The standard shipping takes 7-9 with US$ 10.66 while the expedited shipping takes 3-5 days with US$ 12.36 .
Customers Who View This Item Also Bought