Customers Also Viewed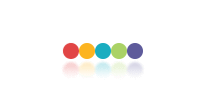 Description
| | | | |
| --- | --- | --- | --- |
| Source | Hiiro No Kakera | Components | Top, Dress, Choker |
| Height(bare feet)(inch) | Male XS:62¼-63¾, Female XXS:58¼-59¾, Kid L :51¼-59¼, Male XXS :60¼-61¾, Kid S :43¼-51¼, Female 3XL :72¼-73½, Male 3XL :74¼-75½, Female XXL:70¼-71¾, Male XXL:72¼-73½, Female L:66¼-67¾, Male XL:70¼-71¾, Female M:64¼-65¾, Male L:68¼-69¾, Male M :66¼-67¾, Female S:62¼-63¾, Female XS:60¼-61¾, Male S:64¼-65¾, Female XL:68¼-69¾ | Bust(inch) | Male S:35½-36¼, Female XL:35¾-36½, Male XS:34¼-35¼, Kid L :25½-29½, Female XXS:30-30¾, Male XXS :33¼-33¾, Kid S :21¾-25¼, Male 3XL :41¼-42¼, Female 3XL :38¼-39, Female XXL:37¼-37¾, Male XXL:40¼-41, Male XL:39-39¾, Female L:34¾-35½, Male L:37¾-38½, Female M:33½-34¼, Male M :36½-37½, Female S:32¼-33¼, Female XS:31¼-32 |
| Waist(inch) | Kid L :22½-27½, Female XXS:22½-23¼, Male XS:29½-30¼, Kid S :19¾-22¼, Male XXS :28¼-29¼, Female 3XL :30¾-31½, Male 3XL :36½-37½, Female XXL:29½-30¼, Male XXL:35½-36¼, Female L:27¼-28, Male XL:34¼-35¼, Male L:33¼-33¾, Female M:26-26¾, Female S:24¾-25½, Male M :32-32¾, Male S:30¾-31½, Female XL:28¼-29¼, Female XS:23½-24½ | Hip(inch) | Female XS:34¼-35¼, Female XXS:33¼-33¾, Kid L :28¾-32¾, Male XS:34¾-35½, Male XXS :33½-34¼, Kid S :23½-28¼, Female 3XL :41¼-42¼, Male 3XL :41¾-42½, Male XXL:40½-41¼, Female XXL:40¼-41, Male XL:39¼-40¼, Female L:37¾-38½, Female M:36½-37½, Male L:38¼-39, Female S:35½-36¼, Male M :37¼-37¾, Female XL:39-39¾, Male S:35¾-36½ |
| Weight | 0.58kg | | |
Hiiro fans are going to recognize this nifty costume as belonging to the series students. It features a cute mini-dress as the base with pleated skirt, V neck and sleeveless bodice. A cropped jacket is worn over the base and features long sleeves with slit cuffs, sailor-style collar and cute little bow tie. This would make a great choice for an anime convention or other series-related event.

Product Details:

- Includes dress, jacket
- Custom alterations are offered on this product.

Customer Reviews
bonjour à tous et à toutes! alors commençons par les points négatifs: -les délais est mal respecté en tout cas pour moi il et arrivé avec une semaine de retard. -ce n'est pas la bonne couleur:il n'est pas gris mais marron plutôt foncé points positifs (oui oui ne vous inquiétez pas il y en a);): -j'ai fait le costume sur mesure et les mesures sont impeccables!! -la couleur n'est peut-être pas la bonne mais j'ai craqué pour la nouvelle couleur X) -le colis est bien emballé et bien protégé en conclusion je le conseille vivement à tout fan ou personne voulant réincarner la princesse Tamayori (désolé pour l'orthographe j'espère ne pas mettre trompée). bon achat!!

Reply:
Dear LUGANDVICTORIA,
Bonjour, vous pouvez aussi partager votre expérience et les photos des articles reçus à cette page: http://www.milanoo.com/fr/testimonials . Cordialement!

Translate

point négatif:je l'es reçu en retard avec environ 1 semaine de retard. mais il est arrivé à destination! par contre ce n'est pas la même couleur que sur la photo. ce n'est pas gris mais plutôt marron foncé. point positif: quand vous demandez un costume sur mesure, celui est à la bonne taille alors n'hésitez pas :) et en plus de cela c'est très confortable je le conseille vivement à l'achat surtout pour les fans de hiiro no kakera!!

Translate

Enfaite excusez moi mais la couleur est la meme j'avais déballé mon colis dans la chambre avec une lumière qui change apparemment les couleurs donc enfaite tout est parfait dans la robe! Rien a dire!

Reply:
Dear victoria,
Bonjour, vous pouvez aussi partager votre expérience et les photos des articles reçus à cette page: http://www.milanoo.com/fr/testimonials . Cordialement!

Translate