Customers Also Viewed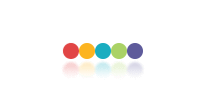 Description
| | | | |
| --- | --- | --- | --- |
| Shown Color | Purple | Pattern | Plaid |
| Sleeve Length | Long Sleeve | Weight | 0.30kg |
Customer Reviews
Rich Fabric, Pure cotton, quality material. Fits well, comfortable and soft from the inside, provides good ventilation as the fabric is porous cotton and hence keeps the body cool during summers. Great summer casual wear.. can be worn over shorts. I like the checked design.. it looks great over my checked/plain quicksilver shorts. The shirt can be worn in the winters too.

Last week, I ordered this shirt through this online shopping website because I liked its color and the reasonable price. The fabric is cotton, which is very comfortable. The overall shape of shirt is great and fits well on my body structure. I am happy that I bought it, as it adds charm to my collection. I would like to give it four stars.

This shirt is very well made with excellent quality material. I love wearing this shirt. It was gifted to me by my dad last month, he always gift me the best things and this time also he had done the same. The color of the shirt is eye catching, I also love purple color and when I saw this I was completely attracted towards it, after opening the gift wrap I tried the shirt and it was perfect, the fabric is very comfortable. The shirt is fitting very well on me. My friend says that this shirt suite on me very well and I look attractive in this shirt.

Quality of the shirt is amazing. It fits well too and it falls down the shoulders smoothly. I don't even have to iron it after washing as it doesn't really get that wrinkled. Coming to the color, it is amazing and there is nothing I would like better. The pattern goes well with it and I think it looks nice when I wear it with jeans or plain trousers. I haven't tried it on with shorts yet but it seems like it would go well. Something light in color should do the trick. Suggestions?

I bought this shirt last week and I found it amazing. Its color is attractive, fabric is of a superior quality and design is distinctive. I wear this casual shirt mostly for formal occasions and I feel it gels with my personality. My office colleagues praise the design, color and fit of this shirt. I want to feel relaxed during the office hours and this shirt is just the right type for me as it is comfy and breathable. Doubtlessly, this shirt is worth 5 stars.

I bought this purple check patterned shirt just couple of weeks back. I like to wear stylish clothes and this one fits my choice. It is a really nice shirt and has lived up to my expectations. The length of this shirt is perfect for me. The fabric is very soft and comfortable. The check pattern in shirt is in fashion these days. I look cool after wearing it. It matches with my all pair of denims. I would like to give it a five star rating.

I am really impressed by the exchange offer of this website. Some days back I ordered this shirt and on receiving I found it little bigger for me. I returned it back for an exchange. I felt glad to receive this shirt in exchange. This shirt is very nice. I look very smart in this. I often match it with my black denims. I love this web store and I am giving it five out of five.

I believe that checked shirts will never go out of fashion and they are most suitable for office wear and other formal occasions. I especially like the nice purple pattern on this shirt. I usually buy dark color shirts so the deep purple color of this shirt appealed to me. I ordered it last month and have been wearing it regularly. The texture of the fabric feels very nice against the skin and overall quality is also decent. I ordered the Large size and the fitting is perfect. I would give 4 stars to this shirt and also recommend it to others.