Customers Also Viewed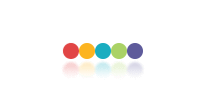 Description
| | | | |
| --- | --- | --- | --- |
| Shown Color | Blue | Design | Full Body |
| Fabric | Lycra Spandex | Type | Bodysuit |
| Gender | Unisex | Group | Adults |
| Components | Jumpsuit | Height(bare feet)(inch) | M:59¼-65, XL:69-72¾, XXL:72¾-76¾, L:67-70¾, S:57¼-63 |
| Bust(inch) | M:31½, XL:39¼, XXL:43¼, L:35½, S:29½ | Waist(inch) | M:27¼, XL:35½, XXL:37½, L:30¾, S:23½ |
| Hip(inch) | M:31½, XL:39¼, XXL:43¼, L:35½, S:29½ | Weight | 0.58kg |
Full body catsuit colored in dark blue.The suit is adopted with lycra spandex material.Custom-making service available from size requirement to open crotch.
Customer Reviews
I mainly bought this for cycling. It fits great, a little hard to zip up, but no big deal. Milanoo is awesome, I would buy again from them.

Reply:
Dear M. Brown,
Thank you very much for your comment. We will try our best to improve.

Is this a set of 2 zentai suits or is just 1 suit? What sort of fabric is it? I hope it is not too plasticy. I\'d like for it to allow me to breathe and move freely. It can be tight to a certain extent but not too tight. I see you have a detailed size chart. I hope that will be useful. I went through the rest of your collecion and I must say, I am impressed. This is definitely the largest collection of zentai suits I have ever come across. I saw some other neat designs that I would like to get my hands on. What is the adjustment fee? And where is the zipper located, the front or the back? Please reply asap as I would like to buy them.

Reply:
Dear Thomas,
Dear customer ,thank you for your attention and support 。This zentai suits is just for one .the fabric is Lycra .the zipper is on the back of the suit .About the size problem, check the size chart or chose custom made and mark your request .

I have a really big penis. I\'m talking like 13 inches. Will it look like I\'m smuggling a squirrle in the suit?

Reply:
Dear Bob Sagget,
We can not be sure what it will look like because different people will wear it differently, .

How long will it take to have this suit custom made? Also, can I have the zip from the front to below the belly button instead of the back?

Reply:
Dear Sabrina,
We are sorry that this Zentai suit has not custom-made service .So we can not make it as your demand.Please select other Zentai suit which has custom-made service ,then we can make it for you.

I have a question. How much extra will having it custom sized cost? also, will it take longer?

Reply:
Dear jordan,
It will cost extra 15.99USD for custom-made Zentai suit .The processing time is same as non custom-made.

I\'m 6 foot 1 inch and skinny. which size is best for me?

Reply:
Dear Connor,
Size Height(cm) Weight(kg) Height(inch) Weight(lbs) S 160-170 40-45 5"4-5"8 88-99 M 165-175 45-55 5"6-5"10 99-121 L 170-180 55-70 5"8-6"0 121-155 XL 175-185 70-85 5"10-6"2 155-188 Based on your height 6foot 1 inch,If your weight is between 121-155ibs ,Please choose size L ,if the weight is between155-188ibs ,Size XL will be suitable for you .Please click below links to check size for more help http://www.milanoo.com/Desert-Camouflage-Lycra-Zentai-Color-p33847.html

Can they be made with the hood detachable so you can choose to wear it with or without the hood?

Reply:
Dear cayla,
We are very sorry that this Zentai suit has not custom-made service ,so we can not make hood detachable for you.Please choose other items which has custom -made service ,then we can make it for you.

these costumes are PERFECT for flashmobs.i love the dark blue one i have now..... im getting another one!

I live in the US and i see that this company is in China. I checked out the delivery time for EXPEDITED shipping and it said estimated delivery to be about 41 days. Is it true? I want to order it today, but I would like to know if there was a way to speed the shipping process to say a week? Also is there a way to have the body suit cut in two? like a bottom half and top half. Thank you!

Reply:
Dear Hope,
Deeply sorry that we can't speed the shipping process in a week,also can't have the body suit cut in two part.

I'm thinking about buying to suits and then merge them together into on suit. Will that ruin the textile itself or will it stay good?

Reply:
Dear Mr.Red,
To stay the style and the textile good .The original style is the best option for you
Product Q&A
product information

can you even breath through that thing? :/

06/10/2012 By cmg0317

Yes .the material of the Zentai Suit is Lycra.you can breath through it .
product information

Can you even breath through that thing?

06/10/2012 By cmg0317

Yes. Of course.
Customers Who View This Item Also Bought
4% Bought

32.13

22.49

4% Bought

59.70

41.79

4% Bought

418.56

292.99

4% Bought

38.56

26.99

3% Bought

34.70

24.29

3% Bought

38.56

26.99

3% Bought

64.28

44.99

3% Bought

75.70

52.99

3% Bought

62.42

43.69

2% Bought

32.85

22.99

2% Bought

32.13

22.49

2% Bought

47.56

33.29

2% Bought

163.28

114.29

2% Bought

37.99

26.59

2% Bought

32.13

22.49