Customers Also Viewed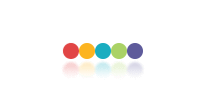 Description
| | | | |
| --- | --- | --- | --- |
| Shown Color | Black | Style | Solid |
| Design | Without feet, Without Gloves, Without Hood | Fabric | Shiny Metallic |
| Type | Bodysuit | Gender | Women |
| Group | Adults | Components | Jumpsuit |
| Height(bare feet)(inch) | M:59¼-65, XL:69-72¾, XXL:72¾-76¾, L:67-70¾, S:57¼-63 | Bust(inch) | M:31½, XL:39¼, XXL:43¼, L:35½, S:29½ |
| Waist(inch) | M:27¼, XL:35½, XXL:37½, L:30¾, S:23½ | Hip(inch) | M:31½, XL:39¼, XXL:43¼, L:35½, S:29½ |
| Weight | 0.55kg | | |
Customer Reviews
Salve, vorrei capire di che materiale è fatta la catsuit (lycra? PVC?) Inoltre io sono alta 1,68, e le mie misure sono 88/60/88. Che misura dovrei comprare? (ovviamente la vorrei aderente al corpo) Grazie

Translate

buenas tiene apertura en la entrepierna?

Translate

Tolles Teil - Aufgrund Maßanfertigung endlich etwas für Große!

Translate

Good quality and arrived quickly (to Canada). Custom options (2-way crotch zipper) were exactly as ordered. Will shop here again!

I was planning on using this suit for a base of a costume I want to do, but the costume has red designs on it so I was wondering if it possible to paint on a design to this suit?

This catsuit is very nice and sexy for how cheep it is. I really love the colour and shine of it. I was going for the new comic book catwoman look and this one matches great. I ordered it tailor fit to accommodate my size better. (mostly because it's a catsuit and i don't trust presized charts lol) The only problems I have with it is that the zipper end around the neck doesn't match up PERFECTLY but you really cant tell when its on you. Another thing was that when I had first picked it out of the package I had unfolded it (i asked for the zipper to be placed below the belly button) and i seen at the end where the zipper stops, it made a very BIG bunched up camel toe, vagina looking, crease all down the front. I wanted to FREAK. But when I put it on, it stretched right away. Haha! I was so relieved! So the zipper looks FINE. No worries. But lastly, i'm assuming maybe because of my height or my large bust size, but when I put it on, it leaves a pocket along the back. Like, the fabric doesn't touch my back when i stand up straight. Its loose there. from the back of my shoulders down to my butt. I feel as if its doing that because its trying to stretch the fabric too much when actually there is suppose to be more to accommodate my height. Maybe all catsuits are like that. IDK. but I put my whip wrapped around my waist like a belt and that fixed it right up. So all in all it was pretty nice. I'm happy with my order.

Alles wie gewünscht, schneller Versand. Top, gerne wieder!!!

Translate

can i order this catsuit with a zipper from the bottom of the torso all the way up on the front like this: http://mrgrayletters.deviantart.com/art/DRRR-Celty-Sturluson-158955237

Reply:
Dear Tori,
Sorry that we could not see the link you offered to us. And for this catsuit, we would not offer the special custom-made service.
Product Q&A
In the last picture (to back view) it looks like the suit has a zipper with 3 sliders. Is that standard?

Is that the standard or do i need to choose a Tailor Made option to get it like that?

2/8/2014 By PtachKai

It's not 3 sliders ,it's double ways zipper .
Custom Options

I'm looking for to do a custom bodysuit. I would like to also add in my upper thigh, neck, and arm length, upper arm measurements as well. Is that possible to have done?? Can I also do a side zipper instead of a back zipper??

31/8/2013 By Ginger

Please kindly leave us a message about this when you order and we will consider them while making the costume.
Zipper?

I read that the zipper is on the back, but in the video of the model, it looks like the bodysuit includes a crotch zipper. If it does, is it possible to order without a crotch zipper?

29/4/2013 By Janelle

Yes ,please select '' tailor made '' and select the zipper style you want .Then we can do it for you .
Customers Who View This Item Also Bought
13% Bought

33.42

23.39

6% Bought

79.49

47.69

5% Bought

47.99

28.79

4% Bought

330.42

231.29

4% Bought

327.85

229.49

4% Bought

304.70

213.29

3% Bought

42.42

29.69

3% Bought

171.42

119.99

3% Bought

40.70

28.49

3% Bought

62.99

37.79

3% Bought

68.13

47.69

3% Bought

34.70

24.29

3% Bought

153.68

99.89

3% Bought

119.56

83.69

3% Bought

42.32

29.62