Customers Also Viewed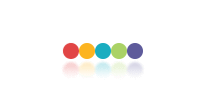 Description
| | | | |
| --- | --- | --- | --- |
| Source | Gintama Cosplay | Character | Tsukuyo |
| Components | Sash, Kimono, Arm Cover | Anime&Manga Type | Humorous |
| Character Type | Japanese Anime | Height(bare feet)(inch) | Female Plus M:65, Female M:64¼-65¾, Male L:68¼-69¾, Female Plus S:63, Male M :66¼-67¾, Male Plus M:69, Female 3XL :72¼-73½, Female S:62¼-63¾, Male 3XL :74¼-75½, Male Plus S:67, Female Plus XS:61¼, Male Plus XS:65, Male S:64¼-65¾, Male XXL:72¼-73½, Female XXL:70¼-71¾, Female XS:60¼-61¾, Female XL:68¼-69¾, Female Plus XXXL:72¾, Female L:66¼-67¾, Female Plus XXL:70¾, Male Plus XXXL:76¾, Male XL:70¼-71¾, Kid L :51¼-59¼, Male XS:62¼-63¾, Female Plus XL:69, Male Plus XXL:74¾, Female XXS:58¼-59¾, Kid S :43¼-51¼, Female Plus L:67, Male Plus XL:72¾, Male XXS :60¼-61¾, Male Plus L:70¾ |
| Bust(inch) | Male L:37¾-38½, Male XXS :33¼-33¾, Male Plus L:42¼-44½, Male M :36½-37½, Male 3XL :41¼-42¼, Male Plus M:39-39¾, Female 3XL :38¼-39, Female Plus S:33¾-35¼, Female Plus XS:32-33¼, Female S:32¼-33¼, Male Plus S:36¼-38¼, Female XS:31¼-32, Female XXL:37¼-37¾, Male XXL:40¼-41, Female XL:35¾-36½, Male Plus XS:33¾-35¼, Male S:35½-36¼, Female Plus XXXL:46¼-46¾, Female L:34¾-35½, Female XXS:30-30¾, Male XL:39-39¾, Female Plus XXL:44½-45¾, Male Plus XXXL:50½-53¼, Male XS:34¼-35¼, Kid L :25½-29½, Male Plus XXL:48¼-50, Female Plus XL:42¼-44¼, Kid S :21¾-25¼, Male Plus XL:45-47¾, Female Plus L:38¼-40½, Female M:33½-34¼, Female Plus M:35¾-37¼ | Waist(inch) | Kid S :19¾-22¼, Male Plus L:35¼-37¼, Male L:33¼-33¾, Female Plus M:28-29¼, Female M:26-26¾, Female 3XL :30¾-31½, Female S:24¾-25½, Female Plus S:26-27¼, Male Plus M:32-33¾, Male 3XL :36½-37½, Male Plus S:30-31¼, Male M :32-32¾, Female Plus XS:23¼-25¼, Male Plus XS:28-29¼, Female XXL:29½-30¼, Male S:30¾-31½, Female XL:28¼-29¼, Male XXL:35½-36¼, Female XS:23½-24½, Female Plus XXXL:39-44¼, Male Plus XXXL:44¼-46¼, Female XXS:22½-23¼, Male XL:34¼-35¼, Kid L :22½-27½, Male XS:29½-30¼, Female Plus XXL:37¼-38½, Female L:27¼-28, Female Plus XL:34¾-36½, Male Plus XXL:41-43, Female Plus L:31½-33¼, Male Plus XL:38¼-39, Male XXS :28¼-29¼ |
| Hip(inch) | Male XXS :33½-34¼, Kid S :23½-28¼, Female Plus M:38¼-39, Female M:36½-37½, Male Plus L:43-48¾, Male 3XL :41¾-42½, Male M :37¼-37¾, Female Plus S:35¾-37¼, Male Plus M:39¾-41¾, Female S:35½-36¼, Female 3XL :41¼-42¼, Male Plus S:37¼-39, Female Plus XS:33¾-35¼, Female XL:39-39¾, Male Plus XS:34¾-37¼, Female XS:34¼-35¼, Female XXL:40¼-41, Male XXL:40½-41¼, Female Plus XXXL:48¾-52, Male S:35¾-36½, Male XS:34¾-35½, Female Plus XXL:46¾-48½, Female XXS:33¼-33¾, Male XL:39¼-40¼, Kid L :28¾-32¾, Male Plus XXXL:50½-54, Female L:37¾-38½, Female Plus XL:44¼-46½, Male Plus XXL:48¾-50¾, Male L:38¼-39, Female Plus L:41-43, Male Plus XL:45¾-47¾ | Weight | 0.80kg |
Make you the same as Tsukuyo in this Silver Soul cosplay costume for cosplay show.
Customer Reviews
This is a totally rocking costume. i have had this for over two months now and it is so wonderful and oh so totally stylish. I bought it actually on an impulse since i was looking for a party dress and not exactly a costume but this design was really unique and interesting to me which is why i decided to go ahead and snag one for myself. I think i made the right decision. It looks really elegant because of the nice neckline and the sleeves. The leaf pattern is a really nice touch to the dress. i am looking for more such dresses now on milanoo. This is great fun.

Superb!!The minute I saw this costume I knew I had to buy this as it was perfect for the Halloween party. I just love the overall look the dress gives. I am eagerly waiting for the delivery just can\'t stop thinking about this dress. I big thank you to this size chart it helps a lot. I am sure I have ordered the correct size. Thank you Milanoo for making our life by putting up a variety of products and that too at an affordable price.

I love the dress very much! The design is really simple. And the leaves on it is fine. I cannot be more happy for having it.
Customers Who View This Item Also Bought