Customers Also Viewed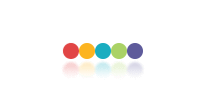 Description
| | | | |
| --- | --- | --- | --- |
| Source | Final Fantasy Cosplay | Character | Cloud Strife |
| Components | Top, Pauldron, Overskirt, Pants | Fabric | Denim, Cotton, ABS Plastic |
| Type | Sets | Character Type | Game |
| Height(bare feet)(inch) | Kid L :51¼-59¼, Male Plus XXXL:76¾, Male XXS :60¼-61¾, Kid S :43¼-51¼, Female Plus XXL:70¾, Female Plus XL:69, Male 3XL :74¼-75½, Male Plus XXL:74¾, Female 3XL :72¼-73½, Male XXL:72¼-73½, Male Plus XL:72¾, Female XXL:70¼-71¾, Female Plus L:67, Female L:66¼-67¾, Male XL:70¼-71¾, Female Plus M:65, Male Plus L:70¾, Female Plus S:63, Male Plus M:69, Male L:68¼-69¾, Female M:64¼-65¾, Female Plus XS:61¼, Female S:62¼-63¾, Male M :66¼-67¾, Male Plus S:67, Male S:64¼-65¾, Male Plus XS:65, Female XS:60¼-61¾, Female XL:68¼-69¾, Female XXS:58¼-59¾, Female Plus XXXL:72¾, Male XS:62¼-63¾ | Bust(inch) | Kid S :21¾-25¼, Female Plus XXL:44½-45¾, Male XXS :33¼-33¾, Male Plus XXXL:50½-53¼, Female 3XL :38¼-39, Male Plus XXL:48¼-50, Female Plus XL:42¼-44¼, Male 3XL :41¼-42¼, Female XXL:37¼-37¾, Male XXL:40¼-41, Female Plus L:38¼-40½, Male Plus XL:45-47¾, Female L:34¾-35½, Male XL:39-39¾, Female Plus M:35¾-37¼, Male Plus L:42¼-44½, Female M:33½-34¼, Male Plus M:39-39¾, Male L:37¾-38½, Female Plus S:33¾-35¼, Female S:32¼-33¼, Female Plus XS:32-33¼, Male M :36½-37½, Male Plus S:36¼-38¼, Female XS:31¼-32, Male S:35½-36¼, Female XL:35¾-36½, Male Plus XS:33¾-35¼, Male XS:34¼-35¼, Female Plus XXXL:46¼-46¾, Kid L :25½-29½, Female XXS:30-30¾ |
| Waist(inch) | Female XXS:22½-23¼, Female Plus XXL:37¼-38½, Male Plus XXXL:44¼-46¼, Male XXS :28¼-29¼, Kid S :19¾-22¼, Female Plus XL:34¾-36½, Male 3XL :36½-37½, Female 3XL :30¾-31½, Male Plus XXL:41-43, Female XXL:29½-30¼, Female Plus L:31½-33¼, Male Plus XL:38¼-39, Male XXL:35½-36¼, Female Plus M:28-29¼, Male Plus L:35¼-37¼, Female L:27¼-28, Male XL:34¼-35¼, Female Plus S:26-27¼, Female M:26-26¾, Male L:33¼-33¾, Male Plus M:32-33¾, Male Plus S:30-31¼, Female Plus XS:23¼-25¼, Female S:24¾-25½, Male M :32-32¾, Male Plus XS:28-29¼, Female XS:23½-24½, Female XL:28¼-29¼, Male S:30¾-31½, Kid L :22½-27½, Male XS:29½-30¼, Female Plus XXXL:39-44¼ | Hip(inch) | Male XS:34¾-35½, Female Plus XXXL:48¾-52, Male XXS :33½-34¼, Kid S :23½-28¼, Female Plus XXL:46¾-48½, Male Plus XXXL:50½-54, Female 3XL :41¼-42¼, Male 3XL :41¾-42½, Male Plus XXL:48¾-50¾, Female Plus XL:44¼-46½, Female Plus L:41-43, Male Plus XL:45¾-47¾, Female XXL:40¼-41, Male XXL:40½-41¼, Male XL:39¼-40¼, Male Plus L:43-48¾, Female L:37¾-38½, Female Plus M:38¼-39, Male L:38¼-39, Male Plus M:39¾-41¾, Female Plus S:35¾-37¼, Female M:36½-37½, Male M :37¼-37¾, Female Plus XS:33¾-35¼, Male Plus S:37¼-39, Female S:35½-36¼, Female XL:39-39¾, Male Plus XS:34¾-37¼, Female XS:34¼-35¼, Male S:35¾-36½, Female XXS:33¼-33¾, Kid L :28¾-32¾ |
| Weight | 1.6kg | | |
Make you the same as Cloud in this Final Fantasy VII cosplay costume for cosplay show.
Customer Reviews
Bjr je vous envoie un commentaire pour savoir si l'épée est fournis avec Merci de votre reponce cordialemment quentin

Translate

j'ai recu aujourd'hui mon costume, avec 11 jours d'avance sur le jour prévu !! autant dire que je suis très très satisfait ! seul bémol c'est pour le pantalon qui ne correspond pas a la taille demandé il est un peu trop serrant mais tres supportable tout de même ;) autrement dit, rien a dire sur la qualité :)

Translate

bonjour je voudrais vous demandais pourquoi le costume n\'a pas la meme qualité que sur la mannequin en plastique par rapport a celui que la vrai personne porte en photo il y a une grosse différence l\'épauliére n\'est pas aussi brillante et on direr que la qualiter du vétement est mieux , je vous dit tout sa car je cherche de la qualité je ne prend pas des choses qui ne sont pas du niveaux la merci de me répondre au plus vite.

Translate
Product Q&A
Hi, how long would it take to ship this to New Zealand?

Before I place an order I need to be sure that I will receive the item before 1st December. Also, how much will postage cost. Thanks.

31/10/2013 By Michelle

Thanks for your visiting, the whole time we need for an order is the processing time plus shipping time in total. The processing time for this item takes 8-12 business days, and expedited shipping takes 3-5 days, 39.48$ shipping fee, standard shipping takes 5-7 days, 29$ shipping fee.
Do you deliver in Brazil

If you can answer in portuguese, i thank.

15/9/2013 By Henrique

Yes ,we can ship items to Brazil .Please don/t worry to order it and follow below steps to find out how to place a order on our website . 1.add all your favorite items to " Add to my bag." 2. click the" Estimated Shipping Time and Cost" 3.choose the destination country in"shipping"bar 4Check out
product information

I was just wondering if it was possible to get everything but the top and pants. I already have those items and I really need the accessories so is it possible for you guys to do that?

25/9/2012 By Cassie

Thanks a lot for your question ,sorry for that we could not sell them separately due to the item is sold as a set
Customers Who View This Item Also Bought