Customers Also Viewed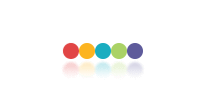 Description
| | | | |
| --- | --- | --- | --- |
| Shown Color | Purple | Pattern | Plaid |
| Sleeve Length | Long Sleeve | Weight | 0.30kg |
Customer Reviews
I received this shirt as a gift from my brother around a month ago. I absolutely fell in love with the shirt. I wanted to know where he bought this shirt so that I could buy similar ones for myself. But he would not tell me where he got the shirt because I think he was scared that I would be offended if I saw the price tag of the shirt. I finally persuaded him that the real gift to me would be the address of the website which he had discovered in the quest for giving me a gift. Once I convinced him of this, he gave me the address and I was totally blown away by the collection which was available here!

I had a lot of shirts in light shades of normally dark colors but that box had got lost when I moved from one city to the one I am living in right now which seems to have a lot of the stores selling only dark shaades, of which I am not too big a fan. I found this site while searching and this purple shirt has become a favorite of mine since the delivery. I bought it along with a few others and love all of them but this is easily my favorite. I also plan on buying some for a friend who has much appreciated this shirt that I wear quite often.

I love trying out different colors to wear, be it trousers or shorts or even shirts. Hence purple ranks as one of my favorites as it has a certain uniqueness about it and brings a difference to your personality and makes stand out in a crowd. The blues and blacks and all whites are all so mundane that it makes me want to try out new shades like burgundy or turquoise and such colors. Milanoo offers a great deal of variety for people just like me to explore and offers them at such irresistable prices that i end up buying more than i originally plan to every time i come on this site for shopping! I love Milanoo!

This light check pattern is quite popular nowadays. I am lucky to have this in my wardrobe. Actually I love trying different things and that is why I ordered this purple colored shirt. The fabric of this shirt is wonderful. It is both lightweight as well as breathable. Recently I wore this shirt on a party and all my friends appreciated the combination of style and fabric of this shirt. It is really an excellent purchase. I am giving it five out of five.

Last week, I bought this shirt from milanoo.com. I must say that I am pleased to have such a wonderful shirt. The color and fabric is wonderful. The unique small check pattern of this shirt makes it eye-catching. I often pair it up with my black trousers. The fabric of this shirt is also of good quality. It is cool and comfy to wear. A great buy! I recommend this website to all my friends. Undoubtedly, I give it four stars.

The small checkered pattern in one of most favorite designs on casual shirts and that was one of the most immediate reasons why I picked this one up. The color is not exactly what I would call as purple as I associate purple to a much darker shade. This is more of a dark pink if you ask me but then again those are just trivialities and the actual shirt looks exactly like the one in the image, just great! The shirt looks great on formal khakis and also on jeans too if you know the right colors that is.
Customers Who View This Item Also Bought