Customers Also Viewed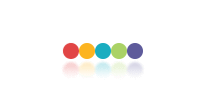 Description
| | | | |
| --- | --- | --- | --- |
| Source | Dyurarara Cosplay | Character | School Uniform |
| Components | Top, Skirt, Shirt, Cravat | Anime&Manga Type | Fantasy |
| Character Type | Japanese Anime | Height(bare feet)(inch) | Male Plus L:70¾, Female Plus S:63, Male Plus M:69, Female M:64¼-65¾, Male L:68¼-69¾, Female S:62¼-63¾, Male M :66¼-67¾, Female Plus XS:61¼, Male Plus S:67, Male S:64¼-65¾, Female XS:60¼-61¾, Female XL:68¼-69¾, Male Plus XS:65, Female XXS:58¼-59¾, Female Plus XXXL:72¾, Male XS:62¼-63¾, Kid L :51¼-59¼, Male Plus XXXL:76¾, Male XXS :60¼-61¾, Kid S :43¼-51¼, Female Plus XXL:70¾, Female Plus XL:69, Male 3XL :74¼-75½, Male Plus XXL:74¾, Female 3XL :72¼-73½, Male XXL:72¼-73½, Male Plus XL:72¾, Female XXL:70¼-71¾, Female Plus L:67, Female L:66¼-67¾, Male XL:70¼-71¾, Female Plus M:65 |
| Bust(inch) | Male Plus M:39-39¾, Female M:33½-34¼, Male L:37¾-38½, Female Plus S:33¾-35¼, Female S:32¼-33¼, Male M :36½-37½, Female Plus XS:32-33¼, Male Plus S:36¼-38¼, Female XS:31¼-32, Male S:35½-36¼, Female XL:35¾-36½, Male Plus XS:33¾-35¼, Male XS:34¼-35¼, Female Plus XXXL:46¼-46¾, Kid L :25½-29½, Female XXS:30-30¾, Kid S :21¾-25¼, Female Plus XXL:44½-45¾, Male XXS :33¼-33¾, Male Plus XXXL:50½-53¼, Female 3XL :38¼-39, Male Plus XXL:48¼-50, Female Plus XL:42¼-44¼, Male 3XL :41¼-42¼, Female XXL:37¼-37¾, Male XXL:40¼-41, Female Plus L:38¼-40½, Male Plus XL:45-47¾, Female Plus M:35¾-37¼, Male Plus L:42¼-44½, Female L:34¾-35½, Male XL:39-39¾ | Waist(inch) | Male XL:34¼-35¼, Female Plus S:26-27¼, Female M:26-26¾, Male L:33¼-33¾, Male Plus M:32-33¾, Male Plus S:30-31¼, Female S:24¾-25½, Male M :32-32¾, Female Plus XS:23¼-25¼, Female XS:23½-24½, Male Plus XS:28-29¼, Female XL:28¼-29¼, Male S:30¾-31½, Kid L :22½-27½, Male XS:29½-30¼, Female Plus XXXL:39-44¼, Female XXS:22½-23¼, Female Plus XXL:37¼-38½, Male Plus XXXL:44¼-46¼, Male XXS :28¼-29¼, Kid S :19¾-22¼, Female Plus XL:34¾-36½, Male 3XL :36½-37½, Female 3XL :30¾-31½, Male Plus XXL:41-43, Female XXL:29½-30¼, Female Plus L:31½-33¼, Male Plus XL:38¼-39, Male XXL:35½-36¼, Female Plus M:28-29¼, Male Plus L:35¼-37¼, Female L:27¼-28 |
| Hip(inch) | Female Plus M:38¼-39, Female L:37¾-38½, Male L:38¼-39, Male Plus M:39¾-41¾, Female M:36½-37½, Female Plus S:35¾-37¼, Male M :37¼-37¾, Female Plus XS:33¾-35¼, Male Plus S:37¼-39, Female S:35½-36¼, Female XL:39-39¾, Male Plus XS:34¾-37¼, Female XS:34¼-35¼, Male S:35¾-36½, Female XXS:33¼-33¾, Kid L :28¾-32¾, Male XS:34¾-35½, Female Plus XXXL:48¾-52, Male XXS :33½-34¼, Kid S :23½-28¼, Female Plus XXL:46¾-48½, Male Plus XXXL:50½-54, Female 3XL :41¼-42¼, Male 3XL :41¾-42½, Male Plus XXL:48¾-50¾, Female Plus XL:44¼-46½, Female Plus L:41-43, Male Plus XL:45¾-47¾, Male XXL:40½-41¼, Female XXL:40¼-41, Male Plus L:43-48¾, Male XL:39¼-40¼ | Weight | 1.12kg |
Make you the same as the character in this Durarara!! cosplay costume for cosplay show.
Customer Reviews
very cute! good material and it looks REALLY great!

i swear Anri is ment to have big breasts but these size are to small i measure my self and i dont even fit the womans sizes, im not really complaining that badly about it, its just annoying not being able to fit.

Actually, when I bought it, it's not black. It's more of a light grayish blue. the skirt is the same color as the picture. The fabric is nice aswell. Bow can be adjusted. The skirt is pretty short, so if you're embarrassed to bend over and show your butt, wear very short shorts lol I really love it!