Customers Also Viewed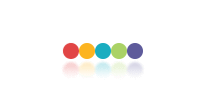 Description
| | | | |
| --- | --- | --- | --- |
| Shown Color | Brown | Pattern | Solid Color |
| Sleeve Length | Short Sleeve | Weight | 0.50kg |
Customer Reviews
I ordered this coffee colored T- shirt from Milano a few days ago and was happy to receive it on time. The color is very catchy, as it suits my looks and adds to my personality. I will say It is a 'must have polo t-shirt. It goes good with jeans and shorts. I get a sense of comfort in this polo. Because of the fabric which is very soft and comfortable. Apart from being durable and comfortable, this t-shirt is very trendy. I love to give it five stars.

Great shirt! The quality is so good .The design is brief but not simple .There is a kind of England style.I like it .

I bought this polo shirt last week and I am very glad with it. First, I the price was not big at all and this was the first think that interests me. It is made from a high quality material I think, because it feels so good at touch. I choose this color because it fits with me, and I can were it even in formal situations. It is a good choice!

I love collared T-shirts, especially those that come in Polo style fabric and this one was a blend of cotton and polyester so it absorbed sweat and at the same time maintained the luster and the shine of the polyester. It fits me comfortably and the sleeves fall well against my arms. They are a little short but I guess that is something I am not used to but people told me that it looks good and I am happy with that. I also seemed to look taller in this. Just seemed, not sure!

I am very fond of polo t-shirts, so I ordered this coffee color polo t-shirt from Milano. It is a wonderful piece of garment. The fabric is very soft and soaks the sweat very nicely and keeps me comfortable during long hot summer days. The fit of this shirt is awesome and seems like tailor made. The texture is superior and the color makes it look very unique. I love to give it all the five stars.

This coffee colored shirt looks great on me. I got it at an affordable price. The collared pattern of this shirt is likeable and it compliments my personality. I would love to match polyester short sleeves polo shirt with Denims as well as pants. I like the sleeve length of this shirt as well. Overall, I am very satisfied with the service of Milanoo as it provides me with such a great collection of shirts. I give it all the five stars.

I purchased this polo T-shirt a week back from this web store and I wear it to the college very often. It is a simple patterned shirt in coffee color that makes it ideal to be worn with almost every colored denim jeans and formal trousers. The blend of cotton and polyester used in this shirt is very cool and comfortable. The cut of the sleeves and the T-shirt length is just perfect for me. I have already added this website to my favorites list.

Coffee colored ones are the best shade of brown anyone can possibly want because of the elegance that they maintain irrespective of the jeans or pants that they are worn with. I know they are quite casual but the polo and collared nature of this shirt makes it look quite formal and I can wear it to work as smart casual. I have a pair of light jeans that I think go with this and am dying to try it out but work keeps me busy! Looking for more clothes now and hopefully I will find them.

I purchased this coffee colored polo shirts a few weeks back. The material used in this T-shirt is high quality, which is very soft to touch. The main thing that attracts me towards this T-shirt was its reasonable price. I choose this color because it suits me very well, and I can wear it even in formal meetings. Overall, it is a good choice. I would like to give it 5 stars.

I ordered this shirt because I felt attracted toward its colour and design. The fabric is also excellent. The shirt is very stylish and makes me look very attractive. The fit of this polo shirt on sleeves is so perfect that it seems it was made as per my body size. I washed it a couple of times and there was no colour bleeding. I suggested this store to all my friends. I will give it a five star rating.
Customers Who View This Item Also Bought