Customers Also Viewed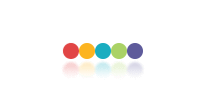 Description
| | | | |
| --- | --- | --- | --- |
| Source | Code Geass Cosplay | Components | Overcoat, Armband, Pants |
| Anime&Manga Type | Mecha | Height(bare feet)(inch) | Female Plus M:65, Male Plus L:70¾, Female Plus S:63, Male Plus M:69, Female M:64¼-65¾, Male L:68¼-69¾, Female Plus XS:61¼, Female S:62¼-63¾, Male M :66¼-67¾, Male Plus S:67, Male S:64¼-65¾, Female XS:60¼-61¾, Female XL:68¼-69¾, Male Plus XS:65, Female XXS:58¼-59¾, Female Plus XXXL:72¾, Male XS:62¼-63¾, Kid L :51¼-59¼, Male Plus XXXL:76¾, Male XXS :60¼-61¾, Kid S :43¼-51¼, Female Plus XXL:70¾, Female Plus XL:69, Male 3XL :74¼-75½, Male Plus XXL:74¾, Female 3XL :72¼-73½, Male XXL:72¼-73½, Male Plus XL:72¾, Female XXL:70¼-71¾, Female Plus L:67, Female L:66¼-67¾, Male XL:70¼-71¾ |
| Bust(inch) | Female L:34¾-35½, Male XL:39-39¾, Female Plus M:35¾-37¼, Male Plus L:42¼-44½, Male Plus M:39-39¾, Female M:33½-34¼, Male L:37¾-38½, Female Plus S:33¾-35¼, Female S:32¼-33¼, Female Plus XS:32-33¼, Male M :36½-37½, Male Plus S:36¼-38¼, Female XS:31¼-32, Male S:35½-36¼, Female XL:35¾-36½, Male Plus XS:33¾-35¼, Male XS:34¼-35¼, Female Plus XXXL:46¼-46¾, Kid L :25½-29½, Female XXS:30-30¾, Kid S :21¾-25¼, Female Plus XXL:44½-45¾, Male XXS :33¼-33¾, Male Plus XXXL:50½-53¼, Female 3XL :38¼-39, Male Plus XXL:48¼-50, Female Plus XL:42¼-44¼, Male 3XL :41¼-42¼, Female XXL:37¼-37¾, Male XXL:40¼-41, Female Plus L:38¼-40½, Male Plus XL:45-47¾ | Waist(inch) | Female L:27¼-28, Male XL:34¼-35¼, Female Plus S:26-27¼, Male L:33¼-33¾, Female M:26-26¾, Male Plus M:32-33¾, Male Plus S:30-31¼, Female S:24¾-25½, Male M :32-32¾, Female Plus XS:23¼-25¼, Male Plus XS:28-29¼, Female XS:23½-24½, Female XL:28¼-29¼, Male S:30¾-31½, Kid L :22½-27½, Male XS:29½-30¼, Female Plus XXXL:39-44¼, Female XXS:22½-23¼, Female Plus XXL:37¼-38½, Male Plus XXXL:44¼-46¼, Male XXS :28¼-29¼, Kid S :19¾-22¼, Female Plus XL:34¾-36½, Male 3XL :36½-37½, Female 3XL :30¾-31½, Male Plus XXL:41-43, Female XXL:29½-30¼, Female Plus L:31½-33¼, Male Plus XL:38¼-39, Male XXL:35½-36¼, Female Plus M:28-29¼, Male Plus L:35¼-37¼ |
| Hip(inch) | Male XL:39¼-40¼, Male Plus L:43-48¾, Female L:37¾-38½, Female Plus M:38¼-39, Male L:38¼-39, Male Plus M:39¾-41¾, Female Plus S:35¾-37¼, Female M:36½-37½, Female Plus XS:33¾-35¼, Male M :37¼-37¾, Male Plus S:37¼-39, Female S:35½-36¼, Male Plus XS:34¾-37¼, Female XL:39-39¾, Female XS:34¼-35¼, Male S:35¾-36½, Female XXS:33¼-33¾, Kid L :28¾-32¾, Male XS:34¾-35½, Female Plus XXXL:48¾-52, Male XXS :33½-34¼, Kid S :23½-28¼, Female Plus XXL:46¾-48½, Male Plus XXXL:50½-54, Female 3XL :41¼-42¼, Male 3XL :41¾-42½, Male Plus XXL:48¾-50¾, Female Plus XL:44¼-46½, Female Plus L:41-43, Male Plus XL:45¾-47¾, Female XXL:40¼-41, Male XXL:40½-41¼ | Weight | 0.87kg |
Calling all Lloyd Asplund fans! This amazing costume is so much like the one worn by your favorite character, it will be difficult to tell you apart. The costume features a long, white overcoat with long sleeves, high collar and black trim. The off-center hidden closure is embellished with a single button at the top. The arm band on the coat is detachable and is included. A pair of black pants are worn under the coat and are also included. This is a very detailed costume and would be great for costume contests or anime conventions. It's also perfect for roleplaying your favorite series characters.


Product Details:

-Made from high elasticity cotton
-Includes jacket, coat and arm band
-Available in women's sizes XXS-XXXL, men's sizes XXS-XXXL and children's sizes S and L
-Custom alterations are offered on this item for an additional fee.
Customer Reviews
This is more of along shirt than winter coat so if you are looking for a popular cartoon character inspired coat for the winter, think again if you are considering this one. The material is quite thin. But if you can pull it off, it looks very stylish. It has a black band around the arm and though its not much, it makes the shirt look unique and adds something special to it. This shirt comes with a pair of black pants that are very comfortable. I never want to take them off. You can probably wear this when its not too chilly outside. The shirt has a high collar so your neck doesn't get cold. That is a very nice touch to a shirt as well and quite creative on milanoo's part.

I am really happy i came to milanoo in search of my code geasse cosplay costume. i have literallty looked everywhere on the internet and no where else have i seen products of this quality and at this unbelievable price. I got this costume and i was really surprised at how comfortable it is. it is not a very heavy fabric and falls nicely on my frame. l like it . the armband is included so that is really a good part on milanoo as accessories are usually left out of the costume. the pants are really well made and i wear them separately too and they do not stick out as odd. Overall it's a really well made and wonderful costume and i am very pleased with milanoo.

Luv it!! Got to me sooner than expected and it looks like the pic. item arrived in excellent condition and i am very pleased with my purchase!