Customers Also Viewed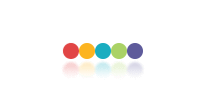 Description
| | | | |
| --- | --- | --- | --- |
| Shown Color | Fuchsia | Pattern | Printed |
| Sleeve Length | Long Sleeve | Weight | 0.30kg |
Customer Reviews
This is a very nice shirt. The quality of the shirt is very good having been made of very good cotton. The print on the shirt is also made of decent quality colors and the fabric seems to hold its own very well as no color bleeding was not observed both on the part of the fabric color or the print color. The fitting of the shirt is ideal for casual occasions as it is just short enough for one to be able to wear it without having to tuck the shirt into your pants while it is not too short that it looks obscene when worn out in public occasions. This is a very decent purchase which is worth every penny of the 10 dollars which I spent.

This is a very beautiful color of which not many shirts are available out there. Burgundy is a very bright yet subtle color which is suitable for both casual and formal use. This shirt though is meant only for casual usage as the pattern of design and the length suggest. I love this shirt for it\'s immaculate stitching quality which makes it fit me perfectly and the length of the shirt is just about fine for your over-the-jeans look. I like the design a lot and black is the ideal foil for the vibrant Burgundy color. Also i would like to thank Milanoo for suggesting the perfect color of jeans to go with the shirt as shown by the model in the pictures.

This shirt is a rare find even on the internet. A very attractive shirt by looks this shirt doesn't fail in the quality department either. The shirt has a very smooth finish right to the sleeves; the shirt is the ideal length and thus can be used as a formal shirt as well. Whenever I wear this shirt it feels really great on the skin and it I feel refreshed every time I wear it. Maintenance or washing is pretty simple with regular machine washes and the occasional dry wash. Even after about 20 washes there has still been no sign of shrinkage. Quality and durability are two very important things that one must look in a shirt and this shirt offers that and more.

Last week, I bought this shirt and liked it a lot. Dark colours like this always suit him well. I am comfortable with the size of the shirt as well. I am lucky to have this shirt added to my wardrobe as i can wear it to any occasion. I have ordered three more shirts from this store and I am sure about the quality and fit of these shirts. This website is beyond doubt trustworthy. I would like to give it five star rating.

My husband is found of collecting all sort of shirts be it formal, casual or a party one. This is though a recent addition in his closet yet he has worn it more than 2 times. He is so pleased with its quality and soft touch that I am writing this review on his behalf. This shirt truly fits him and he looks very handsome in it. He prefers wearing this shirt to office and he says I receive a fair number of compliments when I wear it. I will be ordering few more casual shirts for him. Cheers!

It is not easy to find this kind of product on internet. This shirt is extraordinary and I am amazed by it durability. This shirt has got an even smooth finish and a bright burgundy color. This shirt has an excellent breathable feature and your skin feels great when wear it. It is a ready to wear and easy to handle shirt. It doesn't come with any washing instruction and you can simply wash it with hand or in machine. It is quite a worthwhile product on this affordable rate.

This casual burgundy shirt is an ideal shirt for casual occasions. I ordered it because I liked its color and design. As it is made of cotton, it keeps me cool in summers. It goes well with blue, faun, black colored denims. The fitting is also nicely tailored. It is very decent and worth for the money that I paid for it. Since, I got this shirt I received lost of compliments from my peers.

My father gifted this shirt to me on my birthday recently, and I was glad to have it. This shirt is different from the usual boring collection that is normally available. The cool print in slight dark color looks great. The high quality cotton fabric makes it comfortable and long-lasting. I frequently wear this T-shirt to my college and get a lot of compliments from my friends. I would like to purchase some shirts in same pattern. I give it four stars.