Customers Also Viewed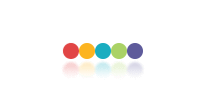 Description
| | | | |
| --- | --- | --- | --- |
| Shown Color | Blue | Pattern | Plaid |
| Sleeve Length | Long Sleeve | Weight | 0.30kg |
Customer Reviews
Large checks have always been one of my favorite. Though I am not really fond of full sleeve shirts, not casual shirts at least, I really decided to make an exception with this one piece thanks to the way wonderful way the shirt looks. The combination of colors on the shirt is very nice and I think it would look really well with brown or cream pants though I think even the right shade of black pants will also do justice to the shirt. The way the shirt is cut makes it look really trendy and it seems like there have been no style compromises on this piece, though it does get a little tight around the shoulder while the rest of the shirt sits fine on me.

Big checks in a single color have always been a favorite of my dad and that is whom I got this shirt for a week or so ago. I read reviews about this site that the delivery would take a while and I was prepared for that but I was quite pleased when I got the delivery on time. There was no damage to it and my dad is a person who loves the blue color. It went will with his existing denim collection and it was one of the best gifts I had ever given him, apparently! I should now look around for something for me!!

As I am a guy with an average-ish height, I wear a lot of checked shirts, especially for casual wear like strolling on the beach or going out for a movie or something. And a friend of mine suggested this site to me saying it had a lot of variety for me. And i was not disappointed. Milanoo offers a large number of options for any category and it satisfies customers of all ages and all kinds of needs. I was really overjoyed with the options i could choose from among all the checked shirts and this one was an instant attraction. Large checks always look good and the nice shade of blue incorporated into this shirt makes it a must buy. Five star quality and fitting too.

Checked pattern is amazing all the time, at least on my husband and I began looking around for him but everything online seemed expensive and then I found milanoo. The shirt came today. It took a little longer to deliver probably because it had to be shipped halfway across the world but the wait was worth it. The fabric is amazing and he looks amazing in it, in fact a couple of years younger! Now he can\'t get over the site and wants to buy as much as he can from here.

I like to wear this casual blue colored shirt. It is has a perfect fit and the sleeves fits nicely on my arms. It is good for long casual meets, as the material is made up of cotton and it works in summers. The shirt makes a good combo with blue colored denims. I look very smart in this. The check pattern of this shirt makes it look different and likeable. The color is so attractive that ordered it the moment I saw it. I would like to rate it as a five star.

I was in search of a shirt with large checks from quite a long time. I saw my colleague wearing this shirt and I asked him about this online store to get one for myself. It's a smart take on the classic blue and white combo. I wasn't sure if it would suit me when it first came but I did receive tons of compliments. When I visited Milanoo, I not only found the same shirt available in different colors, but a variety of shirts in different styles as well. What's more pleasing is that the products are available at reasonable prices.

A shirt like this for 10 bucks, you definitely have to be kidding me was the first thought running through my head until I actually got around the idea that you do get good quality material and also good quality shirts for cheap prices on the internet. I have not been such an avid shopper and I must confess I really am not very well versed with the prices online but I do know the general store prices and they definitely are not even remotely close to these prices that I am currently seeing here. These just top all deals.
Customers Who View This Item Also Bought