Customers Also Viewed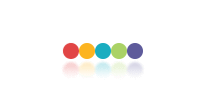 Customer Reviews
This is so cute. i wish I had found this sooner or I would've bought this for my sister as an engagement present. Red is her favorite color and the Swarovski petals inside the silver heart would make the perfect gift for her. Compared to what I got, this seems much better in terms of looks and orice! I've heard about this store and I now I wish I had tried it sooner. But now, I'll know where to come next time I need something fancy and elegant. All of your jewelry is gorgeous and it would be great to have them all. Your group discount isn't much but it might come in handy now. You have a very nice website.

This gorgeous flower necklace is almost half a price. This is a real bargain. From almost 20$, you can now buy it at only 10. Plus, it is mega quality product. I have it! I did not buy it, I received it from my desk mate and she showed me where she bought it. I usually bat with it because I'm too lazy to take it off, and it's just fine. The crystals are still there, not intending to leave the pendant and the little flower in the middle, get shinier each time.

I was so happy to see this on sale because now, I get to buy these for only six dollars. Now, that is really something. But when this product arrived in y mail yesterday, I then realized why this was placed on sale. The quality is not that good. Some of the parts fell off and I had a hard time fixing it. Also the gem in the middle looks like plastic. It is not as elegant as I have expected it would look like. It does not look like the necklace in the picture.