Customers Also Viewed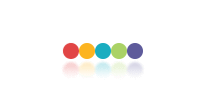 Description
| | | | |
| --- | --- | --- | --- |
| Source | Naruto Cosplay | Character | Uzumaki Naruto |
| Components | Top, Pants | Fabric | Cotton |
| Anime&Manga Type | Shounen | Type | Sets |
| Character Type | Japanese Anime | Group | Men |
| Height(bare feet)(inch) | Female 3XL :72¼-73½, Male XXL:72¼-73½, Male Plus XL:72¾, Female XXL:70¼-71¾, Female Plus L:67, Female L:66¼-67¾, Male XL:70¼-71¾, Female Plus M:65, Male Plus L:70¾, Female Plus S:63, Male Plus M:69, Female M:64¼-65¾, Male L:68¼-69¾, Female S:62¼-63¾, Male M :66¼-67¾, Female Plus XS:61¼, Male Plus S:67, Male S:64¼-65¾, Female XS:60¼-61¾, Female XL:68¼-69¾, Male Plus XS:65, Female XXS:58¼-59¾, Female Plus XXXL:72¾, Male XS:62¼-63¾, Kid L :51¼-59¼, Male Plus XXXL:76¾, Male XXS :60¼-61¾, Kid S :43¼-51¼, Female Plus XXL:70¾, Female Plus XL:69, Male 3XL :74¼-75½, Male Plus XXL:74¾ | Bust(inch) | Male 3XL :41¼-42¼, Female XXL:37¼-37¾, Male XXL:40¼-41, Female Plus L:38¼-40½, Male Plus XL:45-47¾, Female Plus M:35¾-37¼, Male Plus L:42¼-44½, Female L:34¾-35½, Male XL:39-39¾, Male Plus M:39-39¾, Female M:33½-34¼, Male L:37¾-38½, Female Plus S:33¾-35¼, Female S:32¼-33¼, Male M :36½-37½, Female Plus XS:32-33¼, Male Plus S:36¼-38¼, Female XS:31¼-32, Male S:35½-36¼, Female XL:35¾-36½, Male Plus XS:33¾-35¼, Male XS:34¼-35¼, Female Plus XXXL:46¼-46¾, Kid L :25½-29½, Female XXS:30-30¾, Kid S :21¾-25¼, Female Plus XXL:44½-45¾, Male XXS :33¼-33¾, Male Plus XXXL:50½-53¼, Female 3XL :38¼-39, Male Plus XXL:48¼-50, Female Plus XL:42¼-44¼ |
| Waist(inch) | Male Plus XXL:41-43, Female Plus L:31½-33¼, Male Plus XL:38¼-39, Female XXL:29½-30¼, Male XXL:35½-36¼, Female Plus M:28-29¼, Male Plus L:35¼-37¼, Female L:27¼-28, Male XL:34¼-35¼, Female Plus S:26-27¼, Female M:26-26¾, Male L:33¼-33¾, Male Plus M:32-33¾, Male Plus S:30-31¼, Female S:24¾-25½, Male M :32-32¾, Female Plus XS:23¼-25¼, Female XS:23½-24½, Male Plus XS:28-29¼, Female XL:28¼-29¼, Male S:30¾-31½, Kid L :22½-27½, Male XS:29½-30¼, Female Plus XXXL:39-44¼, Female XXS:22½-23¼, Female Plus XXL:37¼-38½, Male Plus XXXL:44¼-46¼, Male XXS :28¼-29¼, Kid S :19¾-22¼, Female Plus XL:34¾-36½, Male 3XL :36½-37½, Female 3XL :30¾-31½ | Hip(inch) | Female Plus XL:44¼-46½, Female Plus L:41-43, Male Plus XL:45¾-47¾, Female XXL:40¼-41, Male XXL:40½-41¼, Male Plus L:43-48¾, Male XL:39¼-40¼, Female L:37¾-38½, Female Plus M:38¼-39, Male L:38¼-39, Male Plus M:39¾-41¾, Female M:36½-37½, Female Plus S:35¾-37¼, Male M :37¼-37¾, Female Plus XS:33¾-35¼, Male Plus S:37¼-39, Female S:35½-36¼, Female XL:39-39¾, Male Plus XS:34¾-37¼, Female XS:34¼-35¼, Male S:35¾-36½, Female XXS:33¼-33¾, Kid L :28¾-32¾, Male XS:34¾-35½, Female Plus XXXL:48¾-52, Male XXS :33½-34¼, Kid S :23½-28¼, Female Plus XXL:46¾-48½, Male Plus XXXL:50½-54, Female 3XL :41¼-42¼, Male 3XL :41¾-42½, Male Plus XXL:48¾-50¾ |
| Weight | 0.58kg | | |
Naruto is an ongoing Japanese manga series written and illustrated by Masashi Kishimoto. The plot tells the story of Naruto Uzumaki, an adolescent ninja who constantly searches for recognition and aspires to become a Hokage, the ninja in his village who is acknowledged as the leader and the strongest of all. Naruto Uzumaki is the primary protagonist of the Naruto series. Because he is the host of the nine-tailed demon fox, a malevolent creature that attacked Konoha, he is ostracized by the other villagers. He compensates for this with his cheerful and boisterous personality, and over the course of the series, manages to befriend many foreign and Konoha ninja. Make you the same as Shippuden Uzumaki Hokage in this Naruto cospaly costume for cosplay show.It comes with a jacket,trousers.

Product Details:

-Made from high elasticity cotton
-Zipper in the front
Customer Reviews
Really happy with this costume! It's relly good quality and It might look a little to yellow, but I like that way. There's one thing tho. I got mine tailor made, but it was too tight so I recommend to get i tailor made just with like 3 or 4 numbers bigger than what i actually is.And I aslo recommend to buy everything as set, by that I mean the kunai's and the kunai bag and so on.

Only 19 days more till Halloween and I am preparing for y costume. I came across this site through Google. I am really thankful to have seen this on the internet because I have never seen such detailed cosplay costume before. The manufacturer really paid attention to all the details. This actually looks like it came straight from the TV program. I really like Naruto because it has taught me a lot about friendship. This show inspires me so much I want to wear this costume this year's Halloween party. I have never been so excited for Halloween this much before.

I would love to buy this jacket but I don't need the entire costume. It would be nice if you could offer just the jacket in the near future. Thank you for having such wonderful products.

Good costume,fast dilivery. The only problem is that it\'s a little tight but nothing matters.

does this also include the pants?

Reply:
Dear mrs uzumaki,
yes the pant is included.

For the price just awesome! :) Wear S / M and it is great! just very nice for the price. Can highly recommend :)

Show original review

Does anyone know what the size of the costume in the picture is??

I like buying things online, because it is very convenient thought it may take some time, but that doesn't matter. And this is my first time to come into Milanoo. It comes to me so fast and the quality is good. I decide to buy something more on this website. Really like this one.

The outfit in general was well made, it was only the jacket and pants which was fine. My only problem was that I wanted it for Halloween, but I came way to late. Although it was my fault because I picked the wrong shipping. All in all though it is a magnificent, to the detail costume.
Product Q&A
Does the costume come with the wig?

Does it come with a wig?

10/09/2015 By Lasonya Moore

The wigs are purchased saperated, please find the following product link to know more http://www.milanoo.com/product/blonde-straight-uzumaki-naruto-naruto-cosplay-wig-p513073.html
Costume's color?

Is the costume's color Orange? On my screen it looks Yellow, but could it be the lighting, or was that just how it was made?

10/24/2013 By Alex

It is light orange.
Customers Who View This Item Also Bought
11% Bought

45.70

31.99

10% Bought

88.56

61.99

9% Bought

17.32

10.39

6% Bought

45.70

31.99

3% Bought

91.42

63.99

3% Bought

14.13

9.89

2% Bought

155.70

108.99

2% Bought

71.42

49.99

2% Bought

77.13

53.99

2% Bought

59.99

41.99

1% Bought

80.99

56.69

1% Bought

167.13

116.99

1% Bought

128.56

89.99

1% Bought

128.56

89.99

1% Bought

141.42

98.99