Customers Also Viewed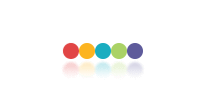 Description
| | | | |
| --- | --- | --- | --- |
| Source | Final Fantasy Cosplay | Character | Vincent Valentine |
| Components | Top, Sash, Cloak, Headband, Boot Covers, Belt, Pants | Fabric | Uniform Cloth |
| Height(bare feet)(inch) | Female XXL:70¼-71¾, Male XXL:72¼-73½, Female L:66¼-67¾, Male XL:70¼-71¾, Female M:64¼-65¾, Male L:68¼-69¾, Male M :66¼-67¾, Female S:62¼-63¾, Female XS:60¼-61¾, Male S:64¼-65¾, Female XL:68¼-69¾, Male XS:62¼-63¾, Female XXS:58¼-59¾, Kid L :51¼-59¼, Male XXS :60¼-61¾, Kid S :43¼-51¼, Female 3XL :72¼-73½, Male 3XL :74¼-75½ | Bust(inch) | Female L:34¾-35½, Male XL:39-39¾, Male L:37¾-38½, Female M:33½-34¼, Male M :36½-37½, Female S:32¼-33¼, Female XS:31¼-32, Male S:35½-36¼, Female XL:35¾-36½, Male XS:34¼-35¼, Kid L :25½-29½, Female XXS:30-30¾, Male XXS :33¼-33¾, Kid S :21¾-25¼, Male 3XL :41¼-42¼, Female 3XL :38¼-39, Male XXL:40¼-41, Female XXL:37¼-37¾ |
| Waist(inch) | Female XXL:29½-30¼, Male XXL:35½-36¼, Female L:27¼-28, Male XL:34¼-35¼, Male L:33¼-33¾, Female M:26-26¾, Female S:24¾-25½, Male M :32-32¾, Male S:30¾-31½, Female XL:28¼-29¼, Female XS:23½-24½, Kid L :22½-27½, Female XXS:22½-23¼, Male XS:29½-30¼, Kid S :19¾-22¼, Male XXS :28¼-29¼, Female 3XL :30¾-31½, Male 3XL :36½-37½ | Hip(inch) | Male XXL:40½-41¼, Female XXL:40¼-41, Male XL:39¼-40¼, Female L:37¾-38½, Female M:36½-37½, Male L:38¼-39, Female S:35½-36¼, Male M :37¼-37¾, Female XL:39-39¾, Male S:35¾-36½, Female XS:34¼-35¼, Female XXS:33¼-33¾, Kid L :28¾-32¾, Male XS:34¾-35½, Male XXS :33½-34¼, Kid S :23½-28¼, Female 3XL :41¼-42¼, Male 3XL :41¾-42½ |
| Weight | 2.15kg | | |
Lets make Chocobo outfits! Final Fantasy VII Vincent Valentine Cosplay Costume. We've just been sent a very interesting press release from the nice people. This is a great chance for cosplayers to demonstrate their creative skills making Final Fantasy XII costumes and also meet some interesting people in the games industry. This is also a great chance for you to show what big Final Fantasy XII fans you are, so get sewing! Let's teach you! The red wrap is made from uniform cloth, and black parts are made from leather.
Customer Reviews
costume looks great. very sturdy material and well made. gloves are a bit small but still work fine. i was on the high side to the medium size so went with a large and fits well, although it\'s still somewhat tight in some areas. the holster seems like it had the latch to hold the gun in backwards but it\'s not a big deal. all around it\'s a good costume with only a few mistakes that are minor and don\'t effect anything.

I bought this and another for my nephews and they were thrilled with it. I got the order very fast and was just disappointed I could not keep them for myself. This is the kind of thing I would have wanted litered around my room as I grew up. being a major Final Fantasy fan. Fans will love it.... Anyone who isnt a fan, would like considerate it a waste. 

I loveVincent , and want to have a cool costume for a long time. When i saw this one online, i knew it\'s my costume!

pls.send this to my house in lions park ant.313 bld. in paranaque city

Reply:
Dear salon,
As long as you put the right address, we will deliver your items in time.

I can't wait for this Halloween. Each and every year we organize a huge scary party for my son and his friends. We invite special costumed guests to role-play for the kids. For this October, I bought this costume for my son. I don't know the character, shame on me, but the suit has so many gadgets, and so many parts. I received it yesterday, but I didn't show it yet to my son. I want to be a surprise for him.

The costume is a true representation of what you see in the game. It is good quality, looks great and fits me quite well. Perfect for cosplay! Thanks to milanoo for a wonderful costume. I am a regular at this site. I check the pages of this site quite frequently in order to check out the new arrivals and more often than not, I always end up buying something. The good thing about milanoo is that there designs are good quality and even then, the prices are quite reasonable. The collection is quite vast and they stock almost everything imaginable. I will surely buy more stuff from here in the future as well.

Amazing costume!!! Really warm though haha! Perfect to the last detail! Thanks!

I like the costume, wore it to a anime convention 2 weeks ago. There are a couple of issues though. I didn't get a headband, and the only compensation I was offered, instead of shipping one, was a gift card, which I declined. Also as Max Dennis said, the gloves are small, and unwearable because my fingers are larger then the glove. Note that I don't have big hands. Holster is also a weird thing though.

The costume is wonderful and came with everything it said it would. It came a little before it said it was so that was pretty awsome and it came with everything it said it would. The suit is amazing in quality and durability and completley phenominal. All in all the costume was wonderful, the only minor problem being the neck thing. In the game, Vincent's cowl stretches up and over his chin where as the one on this only goes around the neck. Other than that the costume was wonderful! I highly recomend it to any Final Fantasy and cosplay fans! Actually I recomend it to anyone who enjoys quality items at resonable prices!
Customers Who View This Item Also Bought
22% Bought

257.13

179.99

14% Bought

32.56

22.79

12% Bought

159.22

103.49

9% Bought

129.85

90.89

8% Bought

25.32

15.19

7% Bought

82.28

57.59

5% Bought

31.20

21.84

3% Bought

50.99

28.04

3% Bought

22.65

13.59

3% Bought

21.70

15.19

2% Bought

24.99

19.99

1% Bought

30.38

15.19

1% Bought

22.48

8.99

1% Bought

13.32

7.99

1% Bought

4.18

2.09