Customers Also Viewed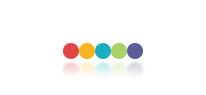 Description
| | | | |
| --- | --- | --- | --- |
| Source | VOCALOID Cosplay | Character | Hatsune Miku |
| Components | Top, Tie, Shoes Cover, Overskirt, Headgear, Arm Cover, Accessory | Anime&Manga Type | Musical |
| Type | Sets | Character Type | Game, Japanese Anime |
| Height(bare feet)(inch) | Male S:64¼-65¾, Female XL:68¼-69¾, Male Plus XS:65, Female XS:60¼-61¾, Female XXS:58¼-59¾, Female Plus XXXL:72¾, Male XS:62¼-63¾, Kid L :51¼-59¼, Male Plus XXXL:76¾, Male XXS :60¼-61¾, Kid S :43¼-51¼, Female Plus XXL:70¾, Female Plus XL:69, Male Plus XXL:74¾, Male 3XL :74¼-75½, Female 3XL :72¼-73½, Male XXL:72¼-73½, Male Plus XL:72¾, Female XXL:70¼-71¾, Female Plus L:67, Female L:66¼-67¾, Male XL:70¼-71¾, Female Plus M:65, Male Plus L:70¾, Female Plus S:63, Male Plus M:69, Female M:64¼-65¾, Male L:68¼-69¾, Female S:62¼-63¾, Male M :66¼-67¾, Female Plus XS:61¼, Male Plus S:67 | Bust(inch) | Female XL:35¾-36½, Male Plus XS:33¾-35¼, Male XS:34¼-35¼, Female Plus XXXL:46¼-46¾, Kid L :25½-29½, Female XXS:30-30¾, Kid S :21¾-25¼, Female Plus XXL:44½-45¾, Male XXS :33¼-33¾, Male Plus XXXL:50½-53¼, Male Plus XXL:48¼-50, Female 3XL :38¼-39, Female Plus XL:42¼-44¼, Male 3XL :41¼-42¼, Female XXL:37¼-37¾, Male XXL:40¼-41, Female Plus L:38¼-40½, Male Plus XL:45-47¾, Female L:34¾-35½, Male XL:39-39¾, Female Plus M:35¾-37¼, Male Plus L:42¼-44½, Female M:33½-34¼, Male Plus M:39-39¾, Male L:37¾-38½, Female Plus S:33¾-35¼, Female S:32¼-33¼, Male M :36½-37½, Female Plus XS:32-33¼, Male Plus S:36¼-38¼, Female XS:31¼-32, Male S:35½-36¼ |
| Waist(inch) | Male Plus XS:28-29¼, Female XS:23½-24½, Female XL:28¼-29¼, Male S:30¾-31½, Kid L :22½-27½, Male XS:29½-30¼, Female Plus XXXL:39-44¼, Female XXS:22½-23¼, Female Plus XXL:37¼-38½, Male Plus XXXL:44¼-46¼, Male XXS :28¼-29¼, Kid S :19¾-22¼, Female Plus XL:34¾-36½, Male 3XL :36½-37½, Female 3XL :30¾-31½, Male Plus XXL:41-43, Female XXL:29½-30¼, Female Plus L:31½-33¼, Male Plus XL:38¼-39, Male XXL:35½-36¼, Female Plus M:28-29¼, Male Plus L:35¼-37¼, Female L:27¼-28, Male XL:34¼-35¼, Female Plus S:26-27¼, Female M:26-26¾, Male L:33¼-33¾, Male Plus M:32-33¾, Male Plus S:30-31¼, Female S:24¾-25½, Male M :32-32¾, Female Plus XS:23¼-25¼ | Hip(inch) | Male S:35¾-36½, Female XS:34¼-35¼, Female XXS:33¼-33¾, Kid L :28¾-32¾, Female Plus XXXL:48¾-52, Male XS:34¾-35½, Male XXS :33½-34¼, Kid S :23½-28¼, Female Plus XXL:46¾-48½, Male Plus XXXL:50½-54, Male Plus XXL:48¾-50¾, Female 3XL :41¼-42¼, Male 3XL :41¾-42½, Female Plus XL:44¼-46½, Female Plus L:41-43, Male Plus XL:45¾-47¾, Female XXL:40¼-41, Male XXL:40½-41¼, Male XL:39¼-40¼, Male Plus L:43-48¾, Female L:37¾-38½, Female Plus M:38¼-39, Male L:38¼-39, Male Plus M:39¾-41¾, Female M:36½-37½, Female Plus S:35¾-37¼, Male M :37¼-37¾, Female Plus XS:33¾-35¼, Male Plus S:37¼-39, Female S:35½-36¼, Female XL:39-39¾, Male Plus XS:34¾-37¼ |
| Weight | 1.25kg | | |
VOCALOID fans are going to love this amazing Snow Miku costume for its accuracy and detail. It consists of a sleeveless top with trimmed collar and smart necktie. It's trimmed on every seam in pretty blue lace and the series insignia embellishes the tie. The shirt is long and has a split front. It covers most of the short pleated skirt that is separate and worn below. The ensemble even includes the cool head piece, socks and shoe covers.


Product Details:

-Made from a cotton/terylene blend
-Skirt + Crinoline + Shoes Cover + Headwear + Tie + Shirt + Sleeves
-Available in women's XXS to XXXL
-Available in kids' S and L
-Custom alterations are offered on this product for an additional fee.
Customer Reviews
hello, i would like to know if the cosplay costume comes with everything in the photo not including the wig, secondly will the sale for $67.99 only last for today because i am planning on ordering this pretty costume in about two days, but i can only order it for this price or around 70 dollars. thanks i love the outfit by the way

This Cosplay costume is one of my new favorite outfits. It is very cute, comfortable, and so many other things. The dress is easy to wear and can be quickly put on and off. The dress is so very amazing. I love wearing this costume very much and I am happy that I have purchased this at an affordable price. It's very comfortable and looks awesome on me. Could not have asked for more. Good quality at a reasonable price.
Product Q&A
product information

i'd love to buy this bu i'd have to ask my mum first cz it'd be my first cosplay and i was wondering, would anyone have made the wig to go with this? if not is there a wig that i could use for this costume?

6/6/2012 By Mew

there is no wig together with this outfit. and we do not have such a wig .
Customers Who View This Item Also Bought