Customers Also Viewed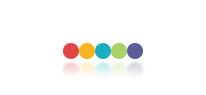 Customer Reviews
I have always wanted to wear such a dress but had to stop myself from buying one because there never was any occasion to wear it. But when I got the invite to a grand gala, I immediately started searching for dresses. I bought this one because of the WOW factor. The color of the dress is brilliant and sexy. The bead work on the dress adds a lot of glamour to it. Strapless pattern with a sweetheart neckline always looks sexy and combined with the pattern in the back, it makes the dress completely irresistible.

i was wandering if u ship to Lebanon plz reply as soon as possible i need 3 dresses

Reply:
Dear rosy,
sorry we can not ship to Lebanon at this moment. when we can do it, we will give you an e-mail for that. please keep noticing for Milanoo.

This dress looks nothing like the picture. I am disgusted. Please do not order from this website, they are horrible at customer service and sending dresses on time. If you do not believe me google Milanoo reviews and you will see all of the horrid stories. I have yet to receive a reply in regards to receiving a refund for a mistake that Milanoo made.
Product Q&A
Hi do you make the back part of the dress like in the picture? and can you send me some pictures of your version of this dress in the colors you have it available in? or are all colors available? Thank you!

7/10/2011 By pat

So sorry we do not have other pictures, we have posted all avalilavle pictures on, the back style of the dress is same to the shown pictures and we can make this dress in other colors, you can find all colors in the color drop down menu.
product information

Is the back of this dress as shown in the picture, or a zipper? I am also very petite, standing at 5 feet tall. Will you be able to tailor it to fit my body well?

18/8/2012 By Kirsten

Yes, we can tailor_made this dress for you. Please kindly tick on tailor_made on the item page and fill in with your own measurements. The back f the dress will be the same like photo.
Stretch?

i was wondering if this dress has any stretch in the bodice and what is your return exchange policy if its not custom made?

27/1/2012 By megan

Sorry there is no stretch in the bodice. Here is our return policy, please kindy take a look at it. http://www.milanoo.com/help/index-id-165-childcat-32.html