Customers Also Viewed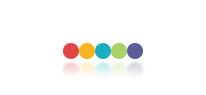 Description
| | | | |
| --- | --- | --- | --- |
| Source | Ouran High School Host Club | Character | School Uniform |
| Components | Top, Overcoat, Tie, Shirt | Fabric | Jazz Woolen, Uniform Cloth |
| Anime&Manga Type | Amorous, Campus | Weight | 1.00kg |
If you like watch Japanese cartoon, you must know Ouran high school host club! When you see the anime, you can see many cute and handsome boys. They wear blue suits that are handsome and charming. Are you dreaming of wearing the same suit like the characters in the anime Ouran? This suit with lovely badge consisted of jacket,deep blue tie and shirt will make your dream come true! They are made of cotton and polyester that is comfortable and eye-catching. Wear this Ouran high school host club jacket and stun in your next cosplay show.
Customer Reviews
The overall product is amazing. It looks identical to the photo, so you get what you paid for. It is however, a little more bulky than I would have liked, but overall I'm satisfied. I did not give it 5 stars because the tie is an absolute nightmare at times. It's a pain to tie due to the purple ribbon, so perhaps a different material could have been used to avoid that? My best friend who wears ties to work for the last 10 years struggled with it as well. But I would still order again (but make my own tie lol)

This product is great but the sizes are way weird i bought a two x and some of the things were two small there is ABSOLUTLY no way the white shirt is a two X everything else was great the color the pockets the tie i would buy this product again

yes you can get it custom made! i got mine custom made and it fits perfect! and its this exact same suit! buy it it rocks!
Product Q&A
ccan i still get this custom sized its not leting me add to bag after i put in mesurements

its geting kinda frustrating

12/1/2014 By sasha

The customization service is available. Please kindly try google chrome as your browser. If it still doesn't work, please let us know.
Can the undershirt be ironed?

can it be ironed, or is it made out of some material that isn't ironing safe?

1/11/2013 By Kayla

It is made of cotton and you can iron it.
What does tailor made mean? And if I choose this, which size should I put?

What does tailor made mean? If I choose tailor made, what size should I put?

21/8/2013 By Carolyn

Tailor made means that the customer give us the measurements and we will make the costume according to them and the costume will fit perfectly. If you choose tailor made, we will need your height, waist, bust, hip size and gender to make the costume. Thank you for asking.
Customers Who View This Item Also Bought