Customers Also Viewed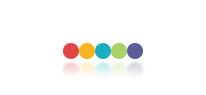 Description
| | | | |
| --- | --- | --- | --- |
| Source | One Piece Cosplay | Character | Roronoa Zoro |
| Components | Top, Sash, Accessory, Pants | Fabric | Polyester Cotton |
| Anime&Manga Type | Shounen | Type | Sets |
| Character Type | Japanese Anime | Height(bare feet)(inch) | Female Plus XXL:70¾, Female Plus XL:69, Male 3XL :74¼-75½, Male Plus XXL:74¾, Female 3XL :72¼-73½, Male XXL:72¼-73½, Male Plus XL:72¾, Female XXL:70¼-71¾, Female Plus L:67, Female L:66¼-67¾, Male XL:70¼-71¾, Female Plus M:65, Male Plus L:70¾, Female Plus S:63, Male Plus M:69, Male L:68¼-69¾, Female M:64¼-65¾, Male M :66¼-67¾, Female Plus XS:61¼, Female S:62¼-63¾, Male Plus S:67, Male S:64¼-65¾, Male Plus XS:65, Female XS:60¼-61¾, Female XL:68¼-69¾, Female XXS:58¼-59¾, Female Plus XXXL:72¾, Male XS:62¼-63¾, Kid L :51¼-59¼, Male Plus XXXL:76¾, Male XXS :60¼-61¾, Kid S :43¼-51¼ |
| Bust(inch) | Male Plus XXXL:50½-53¼, Female 3XL :38¼-39, Male Plus XXL:48¼-50, Female Plus XL:42¼-44¼, Male 3XL :41¼-42¼, Female XXL:37¼-37¾, Male XXL:40¼-41, Female Plus L:38¼-40½, Male Plus XL:45-47¾, Female L:34¾-35½, Male XL:39-39¾, Female Plus M:35¾-37¼, Male Plus L:42¼-44½, Female M:33½-34¼, Male Plus M:39-39¾, Male L:37¾-38½, Female Plus S:33¾-35¼, Female S:32¼-33¼, Male M :36½-37½, Female Plus XS:32-33¼, Male Plus S:36¼-38¼, Female XS:31¼-32, Male S:35½-36¼, Female XL:35¾-36½, Male Plus XS:33¾-35¼, Female Plus XXXL:46¼-46¾, Male XS:34¼-35¼, Kid L :25½-29½, Female XXS:30-30¾, Kid S :21¾-25¼, Female Plus XXL:44½-45¾, Male XXS :33¼-33¾ | Waist(inch) | Male XXS :28¼-29¼, Kid S :19¾-22¼, Female Plus XL:34¾-36½, Male 3XL :36½-37½, Female 3XL :30¾-31½, Male Plus XXL:41-43, Female XXL:29½-30¼, Female Plus L:31½-33¼, Male Plus XL:38¼-39, Male XXL:35½-36¼, Female Plus M:28-29¼, Male Plus L:35¼-37¼, Female L:27¼-28, Male XL:34¼-35¼, Female Plus S:26-27¼, Female M:26-26¾, Male L:33¼-33¾, Male Plus M:32-33¾, Male Plus S:30-31¼, Female Plus XS:23¼-25¼, Female S:24¾-25½, Male M :32-32¾, Male Plus XS:28-29¼, Female XS:23½-24½, Female XL:28¼-29¼, Male S:30¾-31½, Kid L :22½-27½, Male XS:29½-30¼, Female Plus XXXL:39-44¼, Female XXS:22½-23¼, Female Plus XXL:37¼-38½, Male Plus XXXL:44¼-46¼ |
| Hip(inch) | Female 3XL :41¼-42¼, Male 3XL :41¾-42½, Male Plus XXL:48¾-50¾, Female Plus XL:44¼-46½, Female Plus L:41-43, Male Plus XL:45¾-47¾, Female XXL:40¼-41, Male XXL:40½-41¼, Male XL:39¼-40¼, Male Plus L:43-48¾, Female L:37¾-38½, Female Plus M:38¼-39, Male L:38¼-39, Male Plus M:39¾-41¾, Female M:36½-37½, Female Plus S:35¾-37¼, Male M :37¼-37¾, Female Plus XS:33¾-35¼, Male Plus S:37¼-39, Female S:35½-36¼, Female XL:39-39¾, Male Plus XS:34¾-37¼, Female XS:34¼-35¼, Male S:35¾-36½, Female XXS:33¼-33¾, Kid L :28¾-32¾, Male XS:34¾-35½, Female Plus XXXL:48¾-52, Male XXS :33½-34¼, Kid S :23½-28¼, Female Plus XXL:46¾-48½, Male Plus XXXL:50½-54 | Weight | 0.55kg |
Do you want to look the same as Roronoa Zoro? Do you want to have a try to be the gorgeous character? Then this costume is designed for you. This costume is well designed with white and green, which looks unique. The green little belt on the arm adds more detailed fantasy. If you like it, then get it, you will have a wonderful time.
Customer Reviews
I bought this for my little son, he likes one piece very much. Now he wears this clothes all days and futher the quality is amazing with good price.This is a great deal.

I like this character, I want to wear it for the Halloween .so happy, that I bought this fantastic costume.

I like my costume and it fits very well.Abosolutely satisfied with the delivery. Service is wow. I will be back if i need anything.
Product Q&A
is it possible to get the white shirt with red stripes zoro wore during the Sabaody Archipelago Arc instead of the white one?

http://media.animevice.com/uploads/0/4479/226108-onepiece401_01_super.png http://images3.wikia.nocookie.net/__cb20130414060618/onepiece/images/9/9e/Anime_Zoro_Pre_Timeskip_Infobox.png

24/4/2013 By bobby

We are afraid that this item is unavailable for customization on style. Thank you.
Customers Who View This Item Also Bought